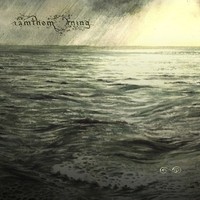 A few days ago I had the blessing and honor of listening to a great band from Iceland. Basically, I have talked about the few bands that are still dedicated to creating music that invokes genuine feelings in people, lifts the spirit with a sound, or makes something never or barely heard before. Again, we find a band that has been able to do this perfectly.
The self-titled album by the Russian band iamthemorning is just wonderful. It has a classic touch, something that reminds us of bands like Florence + The Machine with a little bit of Imogen Heap as far as the music is concerned. The singer's voice is beautiful and mostly throughout the album will remind some of us of other vocalists like Alanis Morissette.
"Intermission I" is a journey into a surreal and fantastic world, an eternal paradise. Island sound effects mixed with notes of piano and string instruments like the violin, cello, and viola are refreshing and disturbing. It's hard not to feel an outbreak of energy within you. This, along with the beautiful voice, is something witty and original.
"Inside" is a fantasy, a dream. The piano combines again with that beautiful and melodious voice that captivates us, haunts us, and creates drama, with a twist that may recall the wonderful composer and pianist Ludovico Einaudi. Each note is a feeling, and while this is increasing, our senses expand. Then we got to almost halfway through the song, where for a moment the cello, viola, and violin come together into action to create something more energetic and powerful. But then in the end we return to the same, as if that was an illusion.
"Burn" really does burn our soul with every note. It's intense, somewhat depressed, but happy at the same time. It has a kind of jazzy sound, with powerful drumbeats and then the rest of the band, as always, making mischief. This might be one of the most rock tracks, with a touch of Paramore.
At the beginning, "Circles" sounds like the wonderful song for the soundtrack of Danny Darko "Mad World." The sober, beautiful darkness blends with what appears to be a choir in the background. String instruments, as always, are subtly felt.
"Intermission II" fits perfectly into a war scene, a loss. However, "Changing Weather" completely changes the environment for something more cheerful. What appears to be a new instrument, a drum, adds a good "tropical" sound to the song, but do not be fooled, because there is nothing Caribbean in this masterpiece.
In "Intermission III," again we find that very particular style of artists like Imogen Heap. "Scotland" is something like what we've been hearing almost from the beginning. However, "Touching II" is something new. String instruments have a starring role in this one, leaving the beautiful piano notes for something beautiful yet more dramatic. They are simple friction until near the end of the song when an outbreak of energy and adrenaline is unleashed, if only briefly.
"Intermission IV" is frightening. I think that word says it all. "Monsters" is consistent with the intro. At first we think we will be hearing something like Apocalyptica, but we will be delighted seconds later with something more along the lines of Ellie Goulding with a touch of Coldplay. In "Serenade," the acoustic guitar appears and adds a romantic vibe to the song… mixed, of course, with the guys' special sound.
"Intermission V" and "Would This Be" complement each other and take us much deeper into a trip, this time to the present day. The title track of this part of the intermission has a good touch of pop to some extent. It would not be a surprise to find yourself dancing and moving to the beat of the song.
"Intermission VI" finishes up the album in the same way as we started. With some effects, it gives us the feeling that we are in Asia. It surrounds us and takes us to the most amazing and mysterious empires before the emperor. "i.b.too" closes this record in a good summary. We have a little bit of everything of what we've been hearing so far. Pianos, drums, guitar, and other string instruments combine to give us probably one of the best farewells ever made for an album.
In conclusion, the Russians have torn my soul and led me to a heaven where angels sing, demons dance, and humans don't hate each other. All the musicians have done a great job, but — probably because they are more prominent — the pianist and vocalist are responsible for creating and preparing the environment, which the others are responsible for improving. They both draw the picture and the others are in charge of painting. This is a band everyone should imitate.
Rating: 4/5
by RJ Frometa
Edited by Marion Lougheed