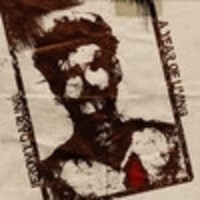 Old lyrics come to light. Memories of hope, religious encounters, and conflicts are the main ingredients of this emotional cocktail.
A Year of Living by singer/songwriter Jeromy Darling is a look at the personal life of this musician during the 2004-2005 period. In four short songs, it is an experience that the listener may identify with. A very simple sound, nothing out of this world, but with some effects and a deep, soulful voice, ends up creating something memorable.
"Conquerors" begins the album with acoustic guitar chords. Almost monotonous drum beats and some guitar riffs in a song envelop us in both happiness and sadness at the same time. The lyrics touch our hearts directly when the same lament is heard: "By the way, I tried to love you… / But no one showed me how …". It has a Nine Inch Nails vibe in it. In "Ferris Wheel," we find a sound like a cross between Third Eye Blind and Lifehouse. It's dark, but again at the end of the tunnel you can see a sign of light. It seems that there is an exit at the end and everything looks to be alright.
To some extent, "Demon" may remind you of "Mad World" by Gary Jules, but as the song goes on, you can feel a more folk sound. Although the lyrics are anything but fun, it's impossible not to move your feet to the beat of the track. It's like John Mayer meets Jack Johnson. This time, the electric guitar can be felt more strongly, especially at the end.
"Make Me" concludes the album, with what appears to be a compliment: "Where Darling called to be different, to change for good." The sound is pretty much what we've been hearing from the beginning and the voice, as always, is heartbreaking.
In conclusion, this is an album to think about and to analyze. When everything seems to go wrong, there is always hope. There's peace in a person, which Jeromy, in a sometimes subtle and sometimes direct way, tells us over and over and says to us again and again. What are you waiting for?
Rating: 4.5/5
Review by RJ Frometa
Edited by Marion Lougheed