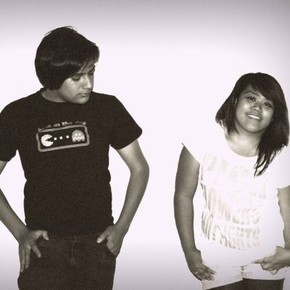 Southern Cali's Kids Without Instruments return with a brand new music video for their track "Nausea Nostalgia". This "excellent electro-pop duo," according to Diffuser.fm, will be releasing their debut EP on Tuesday, January 22nd. The young duo, only 19 and 20 years old, are already making big waves, having signed a deal with Kobalt Music Publishing, which counts Bon Iver and Gotye among its roster.
[youtube ua_woUkwbhE]
The charming melodies of "Nausea Nostalgia" are sure to be a hit with fans of The xx and Crystal Castles. This unique screen-projection music video was directed by Nina McNeely from WIFE (projection / performance art troupe in Echo Park), and can be viewed here.