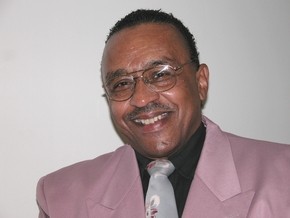 Good morning to all Skope readers today! I just want to say that I am inspired by all the musicians and venues that are helping out in the aftermath of Sandy. I love music more than most but I also love when it is used for good, awesome. My guest today is an old-school soul creating beautiful music in the digital age of 2012. John Daryl Blouin & Electric Black have just released the single for "PRETTY MOMMA / HONEY SWEET DARLING" feat Julius Carey. The song "Pretty Momma" is a instant classic for those like me that love a soulful & melodic tune for the love in our lives. Join me today as John speaks on everything from writing music, romantic advice, musicians he admires, & much more! A nice bourbon and cigar should be consumed while reading this for those over 21 years old.
Stoli: Where are we talking from and are you gearing up for the holidays?
 
John Daryl Blouin & Electric Black: I'm located in Beautiful Downtown Augusta Georgia, via Denver Colorado.     Augusta GA!   Is the biggest little city of Today ! Yes I'm definitely gearing up for the holidays.   I will be flying back to Denver for the holidays, touching bases with old class mates, promoting my two songs on one single CD, Also, I'll visit my daughter that I haven't seen in a few years.
Stoli: Would you say that you are more creative in the cold winter or hot summer?
John Daryl Blouin & Electric Black: I am much more creative in the Winter.The air becomes fresher, and a lot of "New" things begin to happen.   January is a New beginning of life,once again for us all. My creative juices begin to flow more frequently. It's like a New lease on Life..
Stoli: Growing up how much did music play in your family and when did you realize you had a talent?
John Daryl Blouin & Electric Black: It played a large part in my Life.   My mom played saxophone in High School and in College.   That's the main reason why I picked Eflat saxophone to learn on.   I realized that's what I wanted to do at age nine. My sister was a vocalist, while we were growing up!
Stoli: Who are two artists that you grew up listening to?
John Daryl Blouin & Electric Black: The Temptations,The Supremes, Four Tops, Jr. Walker & the ALL Stars,The Delfonics, Little Anthony & the Imperials, Sam Cook,James Brown,Otis Redding,Smokey Robinson,Gene Chandler,Curtis Mayfeild & the Impressions, Stevie Wonder, Martha Reid & the Vandellas, Patty Bell & the Blue Notes.
Stoli: Your singles "Pretty Momma" & "Honey Sweet Darling" are out now. When did you write those songs and are that song about a special woman?
[youtube I0OPaVYud8k]
John Daryl Blouin & Electric Black: I wrote Pretty Momma and Honey Sweet Darling in the Late 70's.   Yes, it was written about a special young lady, my long time girlfriend from High School.
Stoli: Where do you do most of the recording for these tracks and do you write the lyrics too?
John Daryl Blouin & Electric Black: I recorded both of these songs in Denver Colorado.   Yes I write all my Lyrics.
Stoli: Tell us how you came to bring Julius Carey to sing lead on both tracks and is Julius a member of the Electric Black?
John Daryl Blouin & Electric Black: Julius Carey has sung with us in different groups earlier in our careers.   We all were in several different groups before we became Electric Black.   Yes Julius Carey and myself are now the only original members.
Stoli: I just bought "Pretty Momma" on my Kindle Fire. Being that you have been in music for so long how have you embraced digital music and social media?
John Daryl Blouin & Electric Black: We haven't embraced digital music to much just yet, but we are on our way.   Social media, yes.
Stoli: Your music deals with love & intimacy which I love. When would you say you are most inspired to write new music?
John Daryl Blouin & Electric Black: I'm the most inspired of writing Love songs between Man and Woman highly after coming out of Prayer. God speaks about Man and Women being together married many of times through out the Bible to be fruitful and multiply.
CLICK HERE – BUY ON AMAZON.COM
Stoli: For the guys and gals out there who are in a tired, boring relationship what advice can you offer them to spice it up?
John Daryl Blouin & Electric Black: I would say, go into prayer, take your request to the Lord. Then Read, I Corinthians Chapter 6 & 7. Now stop and think!
 
(a)   Do you and your girl (lady) have the most fun together?
(b)   Do the two of you think alike?
(c)   Do you love to be around each other? (Inseparable)
(d)   Is she your best friend?   Your Partner?
(e)   Is she your Queen?
(f)   Is he your King?
IF YES , TO ALL OF THE ABOVE? THEN HOOK-UP! BE FRUITFUL AND MUTIPLY.
Stoli: Next month we will all vote for President. What is an issue that is important to you and why?
 
John Daryl Blouin & Electric Black: For the Presidency? Who ever it may be, this is a must! Continue to look out for the middle class. (first) Question? Who does the United States of America borrow most of their money from? CHINA! So if we borrow Billions from China, then they must be doing something right, to be able to loan such Mass Amounts of money to the United States………….Yes, they trickle from the bottom up! Not the top down.
Stoli: What is coming up for you and where you @ online?
 
John Daryl Blouin & Electric Black: We are almost ready to return to the studio to finish our first CD Album. Check out our Website @ www.johndarylblouin.net.