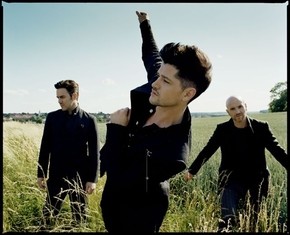 So much has changed for The Script since they released their first album four years ago. First they broke Britain, then the States, then everywhere from Asia to South Africa. Along the way, they toured with U2, Take That and Paul McCartney, sailed through the second album syndrome that sinks so many bands, played to a 55,000-strong crowd at an historic hometown show in Dublin, amassed almost four million followers on Facebook and 1.5 million on Twitter and saw their singer star on TV talent show The Voice.
Here are the photos from The Script's show:
In short, the past four years have seen The Script become one of the biggest, best-loved bands in the world – if you want to stack up the stats, the trio have so far sold four million albums and a staggering nine million singles.
Photos By: Alexandre da Veiga – a_roberto_23@hotmail.com