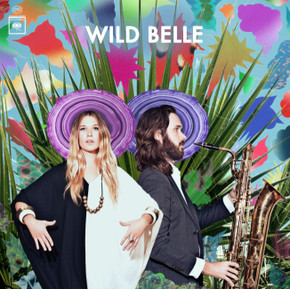 Columbia Records is pleased to announce the signing of Chicago-native sibling duo, Wild Belle.   Raised in a musical household replete with family sing-alongs and what the band describes as "old-timey songs, hymns and Dylan tunes," Elliot and Natalie Bergman each pursued their passion of music at an early age.   Natalie made a brief pilgrimage to New York City, working in a bar while recording demos on her days off, but later returned to Chicago to work with Elliot, who had been touring with his successful Afrojazz band, NOMO.   Their collaboration gave birth to Wild Belle, with Natalie and Elliot doing all of their own writing, recording and producing.
[youtube XKoPhrJPPbw]
The myriad of musical influences from the siblings' upbringing is reflected in Wild Belle's music, which has a retro, psychedelic-pop feel with hints of jazz, reggae, and R&B. These elements shine in the duo's new music video for "It's Too Late," the first new track heard by fans since their self-released debut single "Keep You." Both of these tracks will be featured on the bands forthcoming debut album Isles, which is due out early next year on Columbia Records.