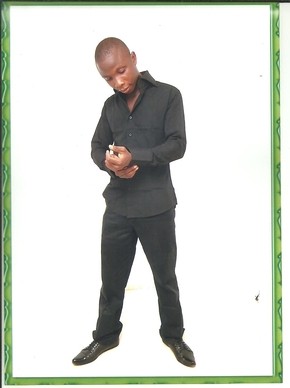 With great delight I welcome all readers of Skope to the debut of my column "Tune It On With Mfon!" on this wonderful platform. The idea is to bring varieties of insight from the world of entertainment to you wherever you are. Let me say that I am not promising to keep the column short or long. Sincerely, I am not even promising to follow regular column pattern but I would be sure to tune you on to isssues in the showbiz arena in a unique way. So stay tuned and you won't be bored! Goshhh, didn't mean to forget, this column will constantly feature African content! Yes!
One of my favorite rap songs is 'I can' by Nas. Each time I listen to this song it makes me feel so close to stardom even when I had never written a piece of song or tried anything! But more than that, it tunes me on to the fact that somewhere in the Ghettos, Streets and up in the Creeks exist a unique set of individuals. These set of people no matter what they are passing through and no matter what people think or say about them; they would one day become the superstars that would influence the world with their music if only they believe in their dreams and follow it.
Like every other humans, these people that are on their way to stardom or living in stardom have their own fantasies. A journey into their world of fantasy would either get you laughing or keep your mouth wide open just like you would keep it open if you walk into your kitchen in the morning and find your dog preparing breakfast.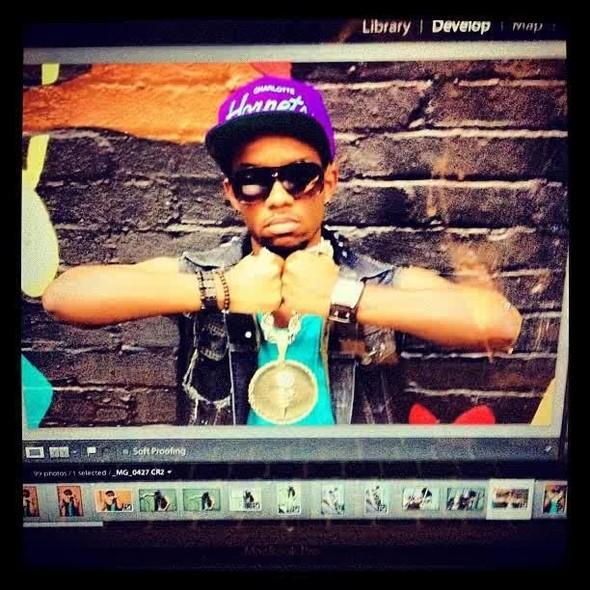 Without delay, let me tune you into the world of one of such individuals. Atlanta newcomer SD whose real name is Brandon Smith among everything has conquered his home city of Florence and decided to move on to greener pastures. SD gladly welcomes me into the world of his fantasies. I would surely take you on the ride, so come on and let's explore!
Tune It On With Mfon: Which top stars have you worked with?
SD: I have opened for Travis Porter, Rocko, and Yo Gotti.
Tune It On With Mfon: What are the unique things about you?
SD: 1. I'm left handed
2 I'm a Pisces
3 I started freestyling in elementary school
4 I got my city on lock!
Tune It On With Mfon: How good is SD as a rapper?
SD: As good as it's gone get. The way the game is shaping, I'm one of the last of the best. I actually care about the art form.
Tune It On With Mfon: Convince me why you are better than Jay Z
SD: Jay-Z has pretty much covered his basis and lived his life dream. I still have youth and inexperience on my side. While I'm bumping my head, he's having a vacation. He's having steak and lobster; I'm still growing and learning. Struggle makes for good art, with that said; right now I'm at my best but much respect to Jay for being a positive influence on my career.
Tune It On With Mfon: If you were to choose one from an appointment with Barack Obama, Bill gates, Oprah Winfrey or P.Diddy, which will you pick?
SD: Oprah, hands down, 6:30
Tune It On With Mfon: Why?
SD: I would pick Oprah. She's a self made black woman. Anyone with good sense would want to chop it up with her and soak up game. From a female perspective and financial perspective, the ladies are going to show you where it's at. The dudes are going to flake on the information.
Tune It On With Mfon: What is the craziest thing you would want your female fan do to you?
SD: Buy 1,000 of my mixtapes and tape them to her body, run down the block,
butt naked and scream "IT'S SD"!!!!
Tune It On With Mfon: Between Lady Gaga and Justin Bieber, who is over hype?
SD: Justin Bieber, hands down, 6:30
Tune It On With Mfon: Why?
SD: He has a cult following, but musically and vocally he's not pushing any boundaries. Ga-Ga has done that and more, from charities to inspiring her fans.
Tune It On With Mfon: How many Grammies would you want to win at a go?
SD: I would win in every category… I want them all!
Tune It On With Mfon: How would you spend the night after you grab a million buck?
SD: I would throw a "Champion" party. I would spend a million dollars on
food and drinks and feed my city.
Tune It On With Mfon: What is the number one thing you do behind the camera that you can't do in front of it?
SD: Be politically incorrect
Tune It On With Mfon: If you were to pick a top rapper for a physical fight. Who do you suppose you would easily beat?
SD: Mostly all of them…hands down, 6:30
Tune It On With Mfon: Why?
SD: I grew up fighting people twice my size. I'm not a fighter but I've always been nice off the hands. If I lose, they'll have something new to rap about. Everyone wins.
Tune It On With Mfon: How much money would be enough for you in the music game?
SD: The more you make, the more you spend. It's never enough money. Ambition is life.
Tune It On With Mfon: If you have enough money. Which would you buy first: California or New York?
SD: The rotten apple, hands down.
Tune It On With Mfon: Why?
SD: Much respect to the west but Cali has too many liabilities. As a state they have a lot of debt. New York is the staple of America. It would bring me more value to own NY.
Tune It On With Mfon: What is your best song?
SD: every song on my new mixtape, It's SD 2: Summer Swagg
Tune It On With Mfon: Where can it be heard?
SD: Free on datpiff.com. It will be on your iPods in 5…4…3…2…
Tune It On With Mfon: How do you keep in touch with fans?
SD: Facebook, www.facebook.com/itssd, Twitter @SD843 and my email Underdogmusicgroup02@gmail.com. Or they text me direct via 843 453 5893.
Tune It On With Mfon: Thanks for your time.
SD: Your welcome my brother, thank you!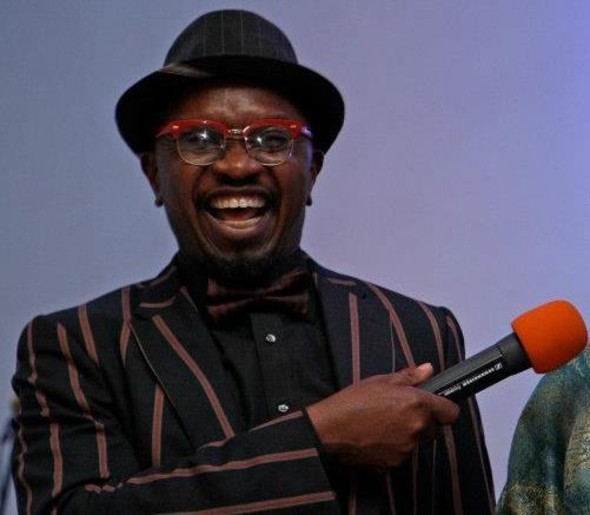 Moving Boundaries: African Music soaring high!
I would definitely create time and space to write about my beautiful Africa in this debut column! It would be incomplete without it! As you all know, Africa is globally recognized as the motherland of the world. Believe am not joking, I mean that! Google it and you will see it! The problem is   musically, Africa is yet to reach potentials. However there seem to be a renaissance of recent. Yes! Gradually and gently the motherland is taking it rightful place in the music. The movement is lead by Africa's largest market and music capital, Nigeria.
I was lucky to get Obonjo, Arguably Nigeria's leading comedian in the Diaspora to explore the happenings in the Nigeria and Africa music industry. President Obonjo of the lafta republic as he is fondly called was more than willing.   So all is set, let's ride!
In your own review, what have been the positive developments in the Nigerian music industry?
Well I have lived abroad well over 30 years and if you had said to me that I will be dancing to Nigerian music like DBanj in a public park in London, I would say you are MAD. We should be proud of what they have achieved and Nigerian music is now competing with American music, this has to be a good thing, celebrated all over the world by people from different races and cultures. I grew up listening to Dizzy K Falola , Felix Lebarty and Chris Okotie. So you can imagine what the music was like in those days, now a white man dances to Whizz kidd at parties in London, you hear Nigerian music on the train.   Somalians dancing to Nigerian music in London in 2012 is great progress but what saddens me though is while the Nigerian music industry has developed, Nigerian democracy is still stuck in the 1960's.
Recently we have seen major American brand rushing to make deal with Nigerian artistes. Akon signed Psquare, 2face and wizkid to Konvict music why Kanye West signed Dbanj and Don Jazzy to GOOD music. How do you interpret this?
It has to be a good thing but we must ask ourselves if such Artistes are being exploited.   We must aim higher! Who is Akon and Kanye West? Mmmmmhhhh. Talk to me about Quincy Jones signing up Nigerian artistes! I would have loved to see MJ if he was still alive signing Nigerian artistes. What we have achieved is progress. I would like to see a Nigerian in the future signing up American artistes, that will be progress, it will happen but not sure in my life time.
On a basic scale compare the Nigerian music industry and the American music industry.
Hahahhaha! You are having a laugh hahahhhaaha! It is not fair to compare at this stage. America is well ahead of the game. Interestingly enough one has observed that Nigerian artistes all sound alike as if they are all coming from the same producer. It is time for diversity and creativity. They must learn to create a niche for themselves.
What are the most annoying habits of Nigerian artistes these days?
Dark white glasses and producing Lyrics that makes no sense – what is pagonlo? What is shalongo? At times they sound like they are hard on weed, but accept we have to start from somewhere.
Where do you see the African music industry in the next five years?
I see the music embraced by main stream media winning main stream awards.
Money and talent which is more important in the industry?
Talent but in this day and age money rules , you may not have the voice but if you have money you can produce records
The news was everywhere about the split of singer Dbanj and producer Don jazzy soon after both men were signed to GOOD music as singer and producer respectively. What do you imagine could be the reason for the break up?
Well they were not married nor were they Siamese twins, People break up, marriages break up,   even Churches break   up , there is no way one should expect Dbanj and Don Jazzy to work together forever , it stifles creativity , artists should be free a as a bird , even MJ left Motown , its important that artists have creative freedom . I stopped sucking my mother breast many years ago, say no more.
What is the way forward for the African music industry in general?
They are doing well. Way forward; they should not go backward.   African music should remain and be free from English lyrics! We are Africans and should do it the African way.
How come Nigerian artistes are yet to win a Grammy? Are you tipping anyone soon?
Ahahhahhahaha! I thought Tuface won a Grammy! Seriously our music needs to be fully embraced by the mainstream media and be global for us to win. I think we have a long way to go on the quality of the production, I think it is do-able. Tipping anyone it would have to be Dbanj.
Who is your favorite African artiste and why so?
It would have to be Whizz Kidd. He reminds me of my dream when I was his age , mind you I don't know if his current age is his right age , but the point is that I wanted to be a singer too when I was young. Why Wiz Kid? I think the fusion of mixing Yoruba music and making it so westernized is what attracts me to his music.   I think he will need to diversify eventually and what happens when he breaks his voice? That said if Whizz Kidd can make my mum dance then he is doing something right.
Like Obonjo confirmed: The future is bright for African music. There is a lot of progress! If greed and other regular negative motives can be murdered in the industry then in five to ten years, Africa Music will rule the world.
So we come to the end of the ride. Hope you enjoy it? If you have any comment or would like to reach me as regard this column, don't forget to email me at mfonabel@gmail.com.
I have enjoyed writing; I hope you enjoy the reading. If that is right then let's make it a deal to meet here next time. For now I need to go learn some dance step my Dad taught me when I was six or less. Talking of dance there is this dance called Etigi, am not sure of the spelling since the meaning of the word makes no sense in normal vocabulary. The etigi dance is turning Nigerians to something else as they mimic the dance step even in public places. Maybe we talk about that some other time. The computer is about to shut down itself. I have to stop typing.
See you next time!
By: Mfon Ekene – mfonabel@gmail.com