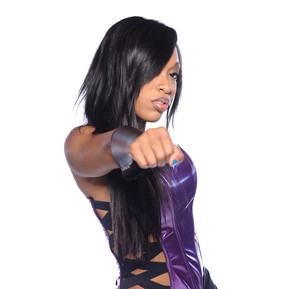 With a dash of electrifying vocals, a smidgen of gravity defying choreography and a whole lot of Superhero Swag, newcomer R&B/Pop superstar Keaira LaShae is the epitome of all-encompassing talent. Having a natural flair for music, fitness and dance, the advocate for female empowerment is gearing up to make a permanent indentation in the industry with a summer release of her self-titled EP.
"Superhero" DOWNLOAD HERE:
http://download.themusebox.net/keaira_lashae/superhero.mp3
Recording in Rodney Jerkins' Studios in Los Angeles, Keaira LaShae is putting the final touches on Keaira LaShae in partnership with Duane "DaRock" Ramos (The Pussycat Dolls, Nicki Minaj & LL Cool) and Sanchez Holmes (T.I, Young Jeezy) amongst others. Songs on the EP reflecting love, female empowerment & a little bit of attitude are guaranteed to connect with audiences near and far as illustrated by "Superhero", the first single from the EP, featuring production by The Audibles (Lupe Fiasco, Drake, Yela Wolf) and now available for free download.