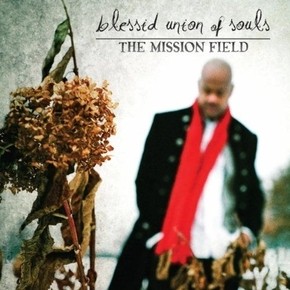 If you listened to the radio at all in the 90's, you likely still remember the words to "I Believe," "Hey Leonardo (She Likes Me For Me)," "Let Me Be the One," "Standing at the Edge of the Earth," or one of the other hit singles from Blessid Union of Souls.
Now, more than 20 years after Eliot Sloan and Jeff Pence first conceived of the band, after changes in band lineup and changes in genre (at least from a marketing standpoint), Blessid has released their eighth album, The Mission Field. Frontman Eliot Sloan had a chat with PlainKetchupPodcast.com's Hot Sauce to discuss songwriting, artist mystique, and the band's genre.
"It's definitely a very Christian record with the content of the songs," Sloan says. "It's not a far stretch from where it all started with the first record….[The Mission Field] is pretty much an extension of that record, just probably a more overt, direct message. The songs are more about God. I definitely wanted to focus on that. That's where I am with my life and with music. But at the same time, when we were in the studio, we didn't want to compromise the production just because we're 'changing genres.' I like what we came up with."
Listen to the whole interview on iTunes or Libsyn (20 minutes). New episode every Monday. http://PlainKetchupPodcast.com features audio and video podcasts with professionals from all walks of the arts and entertainment industry.
MP3: http://traffic.libsyn.com/plainketchup/eliotsloan_final.mp3
iTunes: http://itunes.apple.com/us/podcast/hot-sauce/id475911269
Blessid Union of Souls: http://www.blessidunionofsouls.net/
Plain Ketchup @ jaimeandlindsey@gmail.com