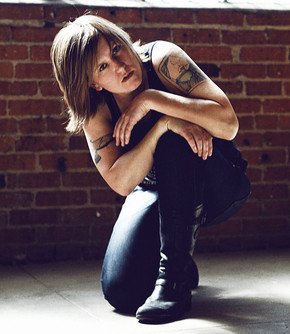 Releasing May 1 on her Radtown Music imprint, singer-songwriter-troubadour Garrison Starr returns with Amateur, her seventh studio album.
Representing her first full-length since 2007's The Girl That Killed September, Amateur is co-produced with musician Justin Glasco (Christina Perri, Dan Wilson, Cary Brothers, Matt Nathanson, Kate Voegele, Jeremy Camp) and features contributions from singers Glen Phillips, Mary Chapin Carpenter, Adrianne Gonzalez, Gary Jules, Joey Ryan, Jake Newton and Natalia Zukerman, guitarists Kevin Devine, Meghan Toohey and Josh Dunahoo, drummer Aaron Redfield, and violinist Helena Lamb.
"The Train that's Bound For Glory" MP3:
"To Garrison, On Her 29th Birthday" MP3:
From the brimming glisten of "To Garrison on Her 29th Birthday" to the mid-70s era Eagles' vibe of "Slow Crawl" (featuring guitar work by Kevin Devine) to the esoteric yearning of "The Needle and The Vein" to the soul-comforting "I'm gonna take you home" refrain of "Rednecks and Sailors" to the powerful self-examination of closer "Other People's Eyes," Amateur is a glorious affair of the heart.