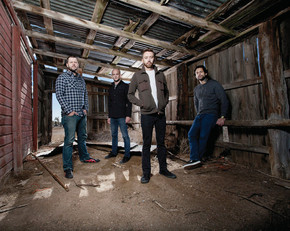 Rise Against and The It Gets Better Project ® are proud to announce a collaboration in conjunction with the release of Rise Against's new single, "Make It Stop (September's Children)" from their album Endgame, which debuted at number 2 on the Billboard Top 200 Albums Chart.
[youtube XP4clbHc4Xg nolink]
The It Gets Better Project and Rise Against shift the spotlight to bullying via "Make it Stop (September's Children)," a topic Rise Against lead-singer Tim McIlrath says really hasn't been adequately addressed in the rock scene. "A number of events were the catalyst for the creation of Make It Stop, everything from the suicides in September 2010, to our own fans voicing their fears and insecurities from time to time," says McIlrath. "I decided to create the song as a response, and when I discovered the It Gets Better campaign and [It Gets Better Project co-founder] Dan Savage's commitment to such an important and concise message, I was moved. I immediately felt that if our song is the road, then the It Gets Better campaign is the destination. I hope the synergy between the two can reach people and make a difference."
Please spread the word today by visiting www.riseagainst.com and taking the pledge at the It Gets Better Project's website, www.itgetsbetter.org.