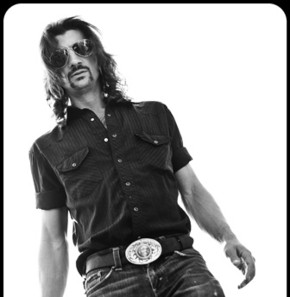 James Leg, growler, shouter, composer, and Fender Rhodes finger-f*cker, of the Black Diamond Heavies, steps out with some friends for more songs of hedonistic excess, crazy-ass women and Southern salvation.
On Solitary Pleasure he is joined by longtime friend and Cincinnati heavy hitter, Andy Jody (The Gazelles, Pearlene, The Long Gones, The Customs, Oxford Cotton, Barrence Whitfield and The Savages) on drums.
JAMES LEGS'S NEW SONG "DROWNING IN FIRE" FROM SOLITARY PLEASURE:
Solitary Pleasure will be available on April 5th on CD, Limited Editon Pink Vinyl (with free poster) and Digital formats through Alive Records.
Solitary Pleasure Track Listing:
1. Have To Get It On
2. Do How You Wanna
3. Nobody's Fault
4. No License (Soing For The Caged Bird)
5. Georgia
6. Fire and Brimstone
7. Whatever It Takes
8. Drowning In Fire
9. Drinking Too Much
10. No Time To Tarry
Photo By: Philippe Erard