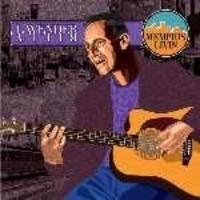 Although it's the blues, it's stepped up a bit right from the start.   With both mixed male vocal leads, female backup and some lead vocals, the album takes on a non-traditional approach.   Non-traditional is Billy's style.   As a lefty, he learned to be a left-handed player playing upside down on a right-handed (and strung) guitar (reminiscent of Doyle Bramhall's configuration).  
Let's Party has a spirited groove with Reba Russell on lead vocals.   Tonight brings back a pre-Motown R&B feel, ala Clarence Carter and Tyrone Davis.
Fortunately, the harp and the Hammond B3 are used sparingly, filling voids when required.   Just Chillin' is a direct Memphis style instrumental, delivered Booker T style.   Cold As Ice is a slow blues ballad delivered vocally and on harp by Vince Johnson.   Get Along is a driving piano led piece.   Blue is a haunting jazz styled ballad, with Reba again on vocals, and unusually inserted electric sitar leads provided by Brad Webb (who also adds Dobro on the CD).   Shake It is a swing bit with some of Billy's B.B. King style lead inserts, and harp.   Bottom Line is a great ballad sung by Reba, with some tasteful guitar licks, and most importantly doesn't fight itself with an overload of instruments.  
It's another take on the blues.   Some material is familiar, but some of it takes a walk down Beale Street, and then a few detours into R&B and Southern swamp territory.   The female vocals help the release take some different melodic approaches, which add to the uniqueness.   This and the careful insertion of guitar leads, proper use of the B3 and harp successfully help prevent this from becoming just another one dimension boring blues disc!  
By R.M. Engelman
[Rating: 3/3]