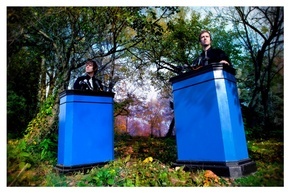 DC-based brother duo Bluebrain unveil the video for "Royal Blue", the opening track from their forthcoming debut album Soft Power out February 9th via Lujo Records.
Created by Robert Hodgin, the video features computer-made hallucinatory visuals set to the song's robust piano and gusty melody.
BLUEBRAIN – Royal Blue (Extended) – Music Video from BLUEBRAIN on Vimeo.