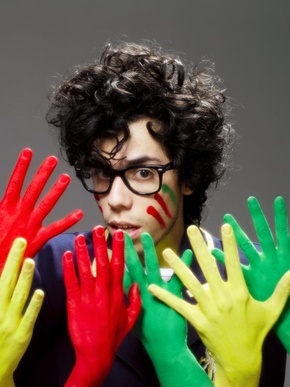 Sliimy's debut album Paint Your Face just dropped digitally on Sept. 15th, and he's the first artist signed to Perezcious Music – Perez Hilton's music label with Warner Bros. Records.
Already a media phenomenon on Twitter, YouTube and MySpace with over a million streams, Sliimy became the No. 1 trending topic on Twitter last month as part of one of the biggest viral campaigns of the year with everyone from Lady Gaga, Britney Spears, Taylor Swift, Katy Perry and Miley Cyrus tweeting, "Who is Sliimy?" And soon, Sliimy will be coming out with a video for his cover of the Brittany Spears single "Womanizer"!
 
His first single is "Wake Up" here's the new video!    
[youtube qMHl_ck3u5E nolink]
Photo by Luciano Val & Franco Musso