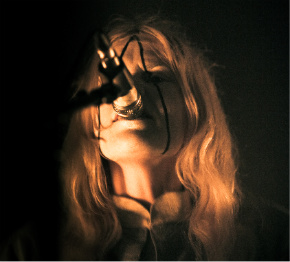 Fever Ray, aka Karin Dreijer Andersson of The Knife, released the Rex The Dog remix of "Triangle Walks" on all digital download sites July 28, 2009.
Also available are "Triangle Walks" remixes from Tiga, Spektre, James Rutledge, Tora Vinter, Ben Hoo and Allez-Allez. "Triangle Walks" is the third single from Fever Ray's critically acclaimed self-titled album — which was recently nominated for NPR's "Best Album Of The Year, So Far" award.
The "Triangle Walks" music video is directed by Mikel Cee Karlsson, who has collaborated with Swedish multimedia artist Andreas Nilsson on videos for Jose Gonzalez and Bonde do Role.
LISTEN TO THE REMIX & WATCH THE VIDEO: