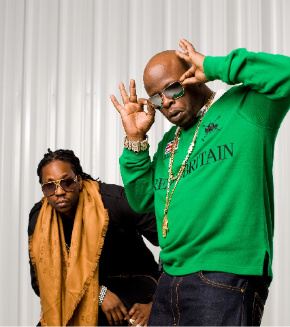 On Monday night around 7 pm Skope got a call from College Park, ATL and it was Playaz Circle on the other end. Playaz Circle are gearing up to release their second album, 'Flight 360.'
Playaz Circle is comprised of two life long friends by the name of Tit and Dollar. They broke out with their smash, "Duffle Bag Boy" with their friend Lil Wayne.
We got to chop it up with the guys before they headed back into the studio for the night. Tit and Dollar opened up about growing uo in ATL, hip hop beefs, street cred, and much more.
SKOPE TV PHONER WITH PLAYAZ CIRCLE
[youtube Ci3jR9vQN-E nolink]