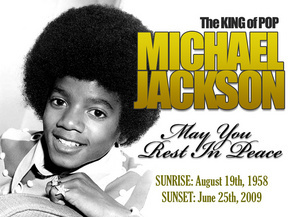 A large part of mourning the loss of a music industry legend is remembering and memorializing their career.  
MJ was an idol, the king of pop, and a talent who easily surpassed his peers. His songs are timeless and his memory will not fade with his passing.
Here is a cover of 'Billie Jean' done by The Lost Fingers.  
Billie Jean — Michael Jackson (The Lost Fingers Cover):