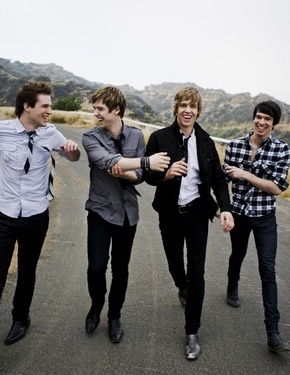 Certainly the folks at Universal Motown saw the potential in Days Difference and their ability to connect with a wide audience. The band signed to the label a mere 24 hours after playing a well-attended industry showcase in June 2008.
Disney has also climbed aboard, casting Jeremy, Jonathan, Micah, and Jeremiah as members of Miley Cyrus's backing band in the big-screen version of Hannah Montana: The Movie, which hits theaters in April, a month after Days Difference perform at the taste-making music festival South by Southwest in March.
Days Difference will be released in Fall 2009 on Universal Motown Records.