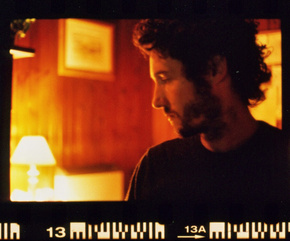 Exploring the comedic twists and emotional turns in one couple's journey across contemporary America is 'Away We Go.'
Focus Features releases the film June 5 in N.Y. and L.A., and in June in select cities. This is the new movie from Academy Award-winning director Sam Mendes, from the first original screenplay by novelists Dave Eggers & Vendela Vida, and featuring the music of singer/songwriter Alexi Murdoch.
FREE DOWNLOAD OF "ALL MY DAYS":
During the filming of Away We Go, Mendes began thinking about the music that would be the sound and soul of the film. When he first heard Murdoch's acclaimed debut album, Time Without Consequence, he knew he had found what he was looking for.