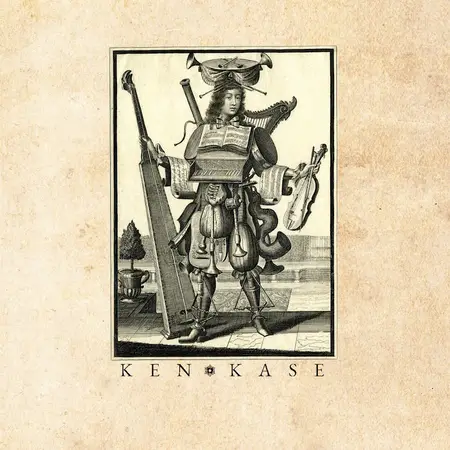 Ken Kase is a multi-dimensional artist who has music running through his veins. Kase has just released his self-titled EP that features five, standout tracks. With a signature, pop/rock style in play, 'Ken Kase' will energize AND rejuvenate your eardrums.
The entire EP was produced, written, arranged, performed, engineered and mixed by Ken Kase himself. Kase played most of the instruments and sang nearly all of the background vocals on the EP with a few special guests. Ken Kase has created a sound all of its own that is incredibly unique and refreshing to say the least.
The record kicks off with a song called "Entitled" that offers excellent vocals to go along with a phenomenal melody. "Entitled" is catchy beyond belief where Ken Kase will capture your attention right from the start. "Entitled" is one infectious sound bomb exploding in your ears and I am an instant fan. "Cambrian Explosion" is hitting you next and pulling you right in with Ken Kase on fire melodically. "Cambrian Explosion" is on point and simply sublime as a sweet sound bomb will explode in your ears. Track three, "Philosophy Machine", is pleasing to hear and will have you thinking about bright notes and shiny chords. Ken Kase delivers a rock-solid performance on
"Philosophy Machine" and one for the ages. Next, get ready to get lost in a world full of precision and fan-friendly hooks on ""Quality Control". The listener will truly receive pure, 100 % quality from Ken Kase on "Quality Control" where masterful musicianship is being displayed. You can SKOPE out the official music video for "Quality Control" right here:
Kase is going out with a bang on "The Big Whatever" where one will receive a dynamite production and terrific arrangement. "The Big Whatever" is a real joy to listen to and I also enjoyed the sax playing that added a wonderful touch to the song.
I was thoroughly impressed with 'Ken Kase' due to its creative direction and appealing sound. Ken Case has a way of crafting a song and capturing the perfect melody to satisfy your musical palette. I feel Ken Kase will have many more fans after they take in this whole EP due to its catchy nature. JR
https://www.kenkase.com/
https://www.facebook.com/profile.php?id=100093632283198
https://www.instagram.com/kenkase/
https://soundcloud.com/ken-kase
By Jimmy Rae