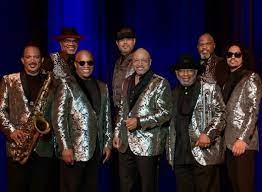 ConFunkShun dives headfirst into a classic funk spirit on the casual cool of "Smooth." The sound slaps. Everything about it adds to its poppy disposition. Drawing from a traditional 70s AM golden era spirit, it feels perfect. Much of the work expands upon the initial groove, growing ever more powerful. Allowing the song to build and build, it eventually washes over the listener. The production adds to the sense of timelessness within the overall structure. Some small flourishes have a massive impact – from the sheer blown-out quality from the fanfare to the communal vocals adorn each moment.
https://open.spotify.com/artist/2hUkfSXyuDfQbUeNOShRiz
The song wastes no time starting things up right from the first second. Melodies waft throughout the experience, with each little element tied together perfectly. Bass underpins the journey with its subtle touch working a special kind of magic. By far, the highlight comes from the lyricism. Verses have a poetry to them, full of such affection. Volume is a must, as the song is designed to be a joyous slow jam. Beyond the apparent fondness for funk, aspects of R&B, classic rock, and even a little dream pop enter the fray. For the final stretch, they completely let go, and the vocals have an inspired stance. It reaches an apex of intensity as the piece blooms in a giant burst of color before it fades out.
"Smooth" reflects upon the sense of pure love and affection, with ConFunkShun framing the importance of genuinely caring for one another.
http://confunkshunusa.com/
https://www.instagram.com/confunkshunband/
https://www.facebook.com/confunkshunband/