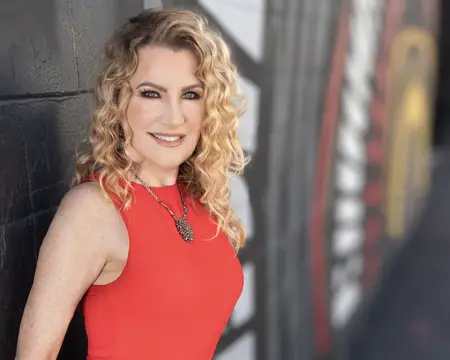 Southern California-native, Honolulu, HI-based singer-songwriter Bryn Ryan-Van Dyke isn't just letting life pass her by. Stepping into a second life, Bryn is living her dream and flexing her talent of writing songs that touch our hearts and speak to human experience. Drawing inspiration from powerhouse storytelling artists of the past like Alanis Morisette, Stevie Nicks, Amy Lee of Evanescence, and Elton John, and songwriters like Carole King, Ryan-Van Dyke crafts her songs with intention and fearless creativity. She'll have you smitten in one moment, seduced in the next, and fist-pumping in another. All that matters to her is that the lyrics and music work together to express something raw, real, and vulnerable. Dig into Bryn's blossoming discography and catch her performing live around Honolulu, Los Angeles, and beyond!
The most recent single by Bryn Ryan-Van Dyke, "It's My Movie" is an aspirational anthem for the ages. Rather than circling the drain in endless monotony, Bryn leads by example by reclaiming her life and pursuing music. She wants to inspire everyone to do the same. Part ballad, part face-melter, the track paints the whole journey from despair and uncertainty to reclamation of life through the pursuit of dreams. Loaded with electrifying guitar solos that complement Ryan-Van Dyke's lightning-rod vocals, it'll be hard not to feel energized after listening to "It's My Movie."
Put your inspiration over the top with the motivational lyric video for "It's My Movie." Directed by Matt Epstein of HIP Video Productions, the video layers Bryn's lovely lyrics over inspiring images of women and men taking on—and overcoming—life's challenges. Whether tested by environment, social constraints, or misfortune, this song and video call everyone in to refuel and refocus on what they're here for. Rediscover your sense of purpose and call out "action" on the next scene in your life.
Follow Bryn Ryan-Van Dyke:
http://BrynMusicOfficial.com
http://facebook.comBrynMusicOfficial
http://instagram.com/BrynMusicOffici