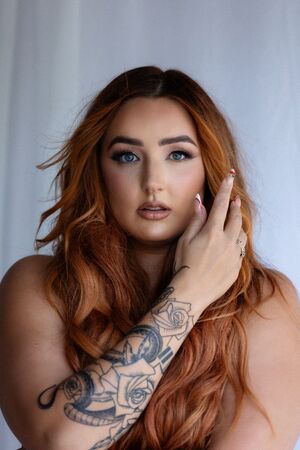 @skopemag news – friday – october 6, 2023 @ 12 pm est
https://www.facebook.com/SkopeMag/
https://twitter.com/skopemag
https://www.youtube.com/@skopetv2
https://www.instagram.com/skopemag/
APP – Apple iTunes –
https://itunes.apple.com/app/id1465224822?mt=8
@skopemag APP – Google / Android –
https://play.google.com/store/apps/details?id=hr.apps.n207414718
Support @skopemag –
https://www.paypal.com/donate/?hosted_button_id=3APKAKT8K6ETW
[PRESS] Joe Gittleman (Mighty Mighty Bosstones) Announces New Band
Lori Rayne brings the Broadway Bash in new single and music video "Woo Girls"
Stephen Jaymes Debuts Timely New Video for "Virus Vaccine"
JADEN HOSSLER LAUNCHES NEW CHAPTER WITH "CHROME HEARTED"
She is Dead Unveils A Relationship Story In New Song "All the monsters"
Norwegian Grammy Award-Winning Electronic Producer Niilas Releases 'Pyromid' Single
With A Wink And A Smile, BEST EX Asks, What If It's The End As We Know It?
Country-pop diva Jenna DeVries owns her power in addicting new single "Back to Me"
Fortunate Ones w/ Bahamas – Boston, October 22nd
KARDANG post music video for "Change Of Heart"
OUT NOW: Polo & Pan Release New 'Carrossel Do Tempo' EP
BEST EX Releases Debut Album 'With A Smile' Out Now via Iodine Recordings/Alcopop! Records
FRESH RELEASE: Illustrious Indie-rock trio The Burma Share Brand New Album
Moffa Makes it Rain with New Single "PE$O"
Carly Pearce Releases New Song "Heels Over Head"
iogi's 'we can be friends' is Harry Nilsson meets Westerman
OUT NOW: Gabriela Bee drops her new single 'LOOK AT YOU NOW' / Listen here
Anabel Englund Releases New Single "a lesson in chemistry" Out Today, October 6 On Ultra Records
Lily & Madeleine share enchanting fifth studio album 'Nite Swim' out now with title track + video
Katelyn Tarver Announces 'Quitter' LP out February 9 + Shares Title-Track Single
FRESCO TREY ANNOUNCES UPCOMING EP 'DETOUR;' WITH NEW SINGLE "NOT NO MO"
SOLOMUN REMIXES PURPLE DISCO MACHINE, NOTHING BUT THIEVES & DUKE DUMONT'S SINGLE 'SOMETHING ON MY MIND'
Alt/pop Sensation Abby Sage Unveils Enchanting New Single "Milk"
SOPHIE SHREDZ Reveals "EYEZ ON ME" Music Video
CARNEYVAL REUNITES WITH FLOYD FUJI FOR THE INFECTIOUS NEW SINGLE "WHO'S THAT"
Indie-Electronic Artist Elliot Moss Announces New Album + Shares the Reflective Single + Video "Everglades"
Parson James Releases Personal New Track 'Little Fires.'
Out Today: Van Halen unleashes The Collection II with remastered video for "Right Now"
DPR IAN Unveils "Dear Insanity…" EP
AIDAN BISSETT'S NEW EP, SUPERNOVA, IS OUT TODAY
AWAKE FOR DAYS Release New Track And Video "Betrayed (ft. Cristian Machado)"
Adanna Duru Releases New Single – if i was a boy ;)
"NO RELIEF" : NEW SINGLE/VIDEO FROM THADEUS GONZALEZ OUT TODAY
Leslie Odom, Jr. Set to Release New Studio Album When A Crooner Dies November 17 via BMG
ILSEY RELEASES DEBUT ALBUM "FROM THE VALLEY"
MAIAH MANSER RELEASES "WITH A SMILE"// SIGNS WITH ARISTA RECORDS// ANNOUNCES UPCOMING "FOURTH WALL" EP
STRIGOI Announce New EP
Synthpop duo Great Good Fine Ok signs with Nettwerk + shares new single "Will We Make It?" 
frex Releases New Single "Postcards"
EMELINE BREAKS FREE & FOLLOWS HER BLISS ON BOLD NEW SINGLE "MAKEOUT WITH A STRANGER"
Kembe X Drops Off "Pole Vaulting" with Hippie Sabotage
Indie pop duo corner club share dreamy self-produced EP 'in the rearview mirror' + track "funny colors" out now
FIVIO FOREIGN DROPS NEW SINGLE "WHY WOULD I?"
STEVE ANGELLO & WH0 SHARE VIDEO FOR "WHAT YOU NEED"
OUT NOW: GRiZ Shares Final 'Ouroboros' EP Ahead Of Upcoming Hiatus
Robohands Single "Driven" Is Out Now on Bastard Jazz
OMD Share "Verushka" Single + Video
King Dream fuses bedroom R&B with psych-rock on new single "The Wild Card" (OUT NOW)
MINOE shares her flawless debut EP + two huge new BOPS!
BRYNN CARTELLI SHARES ENDEARING POP ANTHEM "LUCKY TO LOVE YOU"
Rockshots Records – New Music Video! Catch INFERNALIZER "Falling In Slow Motion" + New Album "After Dark" Coming Oct 2023
**NEW MUSIC ALERT** Siddhartha Presents "Nada Por Hecho" With Spanish Artist Leyva