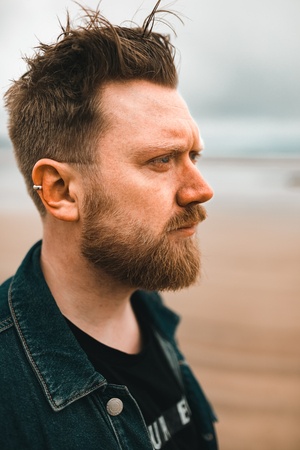 One of Northern Ireland's most talented artists and songwriters, Gareth Dunlop, gears up for his upcoming London headline show at The Lower Third. On November 16th, Dunlop will be performing the best out of his impressive repertoire, immersed in his signature synth pop, as well as unreleased material.
Inspired by icons like Bob Dylan, Jimi Hendrix, and Tom Waits, at the age of 14, young Dunlop picked a guitar and dedicated his time to perfecting his natural talent, and soon after, he was performing around live venues around Northern Ireland.
Known for its charismatic, attention-grabbing stage presence, over the years, he's traveled and toured between sister cities, Belfast and Nashville; Dunlop has supported acts like Jeff Beck, Snow Patrol, James Morrisson, and many more.
Dunlop's illustrative lyrical wordplay has established him as a common name featured in major motion pictures such as 'Best Of Me,' and 'Safe Haven,' based on romantic novels by Nicholas Sparks, and hit TV shows 'Suits,' 'House,' and 'One Tree Hill.'
https://www.ticketweb.uk/event/gareth-dunlop-the-lower-third-tickets/13164998
Gareth Dunlop's London headline show will also be an advance teaser of his forthcoming album, due to be released in 2024. Don't miss his highly-anticipated wave of sonic melancholy set for November 16th. Are you excited? Gareth Dunlop certainly is: "Really excited to be bringing the full band over to London for my headline show at The Lower Third! Looking forward to getting some of the tracks from the new album out on stage for the first time!"
https://www.instagram.com/garethdunlop/
https://www.facebook.com/garethdunlop/