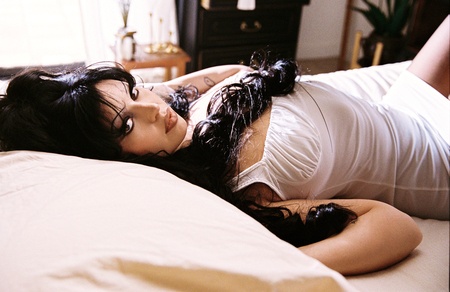 @skopemag news – friday – september 22, 2023 @ 6 pm est
https://www.facebook.com/SkopeMag/
https://twitter.com/skopemag
https://www.youtube.com/@skopetv2
https://www.instagram.com/skopemag/
APP – Apple iTunes –
https://itunes.apple.com/app/id1465224822?mt=8
@skopemag APP – Google / Android –
https://play.google.com/store/apps/details?id=hr.apps.n207414718
Support @skopemag –
https://www.paypal.com/donate/?hosted_button_id=3APKAKT8K6ETW
Singer-Songwriter-Instrumentalist-Producer Venus Releases Music Video for Dreamy New Single "Things Change"
TODAY – Eric Krasno with Otis McDonald "Be Your Man"
Eric Krasno releases his newest single "Be Your Man" a collaboration with Otis McDonald out now on his Feel Music Group label. Although it was co-written by Krasno the song was first recorded by Aaron Neville for his 2016 Apache album, produced by Krasno. The pair share a special bond as most recently they received a GRAMMY for Neville's Award-winning record "Stompin' Ground," written by Eric Krasno.
Song Premiere: Eric Krasno Delivers Funk-Fueled "Be Your Man," Featuring Otis McDonald
The Callous Daoboys share new single + video "Pushing The Pink Envelope"
Rockshots Records – Follow "The Shadowleader" From CHAMELION's Debut Album "Legends & Lores" Out Dec 2023
ONI Releases Final Single, "Silhouette," Ahead Of Record Release
Canadian metalcore torchbearers ONI have released the final single, "Silhouette," ahead of the release of their highly anticipated third full-length album, "The Silver Line," that's out October 13th. The single arrives on the heals of the crushing songs "Aura" (Feat. Howard Jones & Josh Gilbert), "Silence In A Room Of Lies" (Feat. Jared Dines) and "Underneath My Skin" (Feat. Kellin Quinn).
London Musician MATT MALTESE Shares New Single "The Earth Is A Very Small Dot"; Announces 2024 World Tour
OUT NOW: VNSSA Drops Massive Single 'One Pill' via Dirtybird Records
Today, female tech-house star VNSSA releases her highly-anticipated single 'One Pill', out now via Dirtybird Records.
First debuted during Dirtybird's official stage takeover at Ultra Music Festival in March, 'One Pill' emerged as one of the hottest IDs from this year's Miami Music Week. The track was quickly championed by artists like Diplo, LP Giobbi, DJ Tennis, and Nala, while simultaneously demanded by fans far and wide.
Benét releases Debut LP via Bayonet (Beach Fossils, yeule) & shares video for "Things Change"
CAROLESDAUGHTER RELEASES "GOOD IN BED"
LATIN-COUNTRY MUSIC ARTIST FRANK RAY RELEASES HIS FIRST SPANISH EP TITLED RAÍCES (ASÍ SE HACE)
JP SAXE RELEASES SOPHOMORE ALBUM 'A GREY AREA'
IT'S ALL OVER FOR THE WORLD ON LEVITATION ROOM'S NEW SINGLE "COOL IT, BABY"
DYLAN MATTHEW GETS HIS FLOWERS AFTER THE RAIN
FINAL GASP Release Debut Album 'Mourning Moon' Today via Relapse – Listen / Share
Share the Grief, Love, and Growth of the FINAL GASP 'Mourning Moon' Track-by-Track
Alok, The Chainsmokers, and Mae Stephens team up on all-star collaboration 'Jungle.'
DISCONNECTED SOULS Release "Fragments" On Streaming Platforms
Cinematic metal quintet DISCONNECTED SOULS have unleashed their new synth-driven, dark pop-esque single "Fragments", featuring Jeremy Valentyne of NEW YEARS DAY, on streaming platforms. Taken from their debut conceptional album Fragments of Consciousness, to be released on January 19th, 2024, the quintet once again expand the boundaries of genres and styles explored in their music.
AWOLNATION "Candy Pop" New Song & Music Video Out Now
Brighton Trio Dutch Criminal Record Share New Video For 'Come Closer'
Sony Music Canada Artist laye Releases Eight-Song EP, 'losers'
Byland kicks off fall tour with release of new single, "Monstera"
New Music This Week from The National, James Blake, The Replacements, Kylie Minogue and More.
New Releases for September 22, 2023 – Here are the AllMusic editors' picks for the most noteworthy releases this week. Looking for more? Visit our New Releases page.
Melody Federer shares new album 'Chapters from the Fairy Tale' – offers glimpse into a single mother's search for balance
The hot new song from Dobet Gnahoré is out today!
Although she earned her 2010 GRAMMY win from the gentle India.Arie collaboration "Pearls," African superstar Dobet Gnahoré demonstrates her range with the powerful and danceable new single "Gni," which is being released worldwide by Cumbancha on September 22.
Lateb Takes Everyone On A Painful A.I. Journey With New Video "Snakebite"
Peruvian American rapper/songwriter Lateb (Heddshotts) takes everyone on a A.I. journey of pain with new video Snakebite. Director Rose Glen ran hundreds of simulations to edit and piece together an emotional storyline of a toxic relationship. Produced by Jon Glass, the music is playful, sorrowful and bassy. "It was written as a flip to a close personal friend's relationship who couldn't give up a toxic relationship no matter how hurt they were. When I wrote the song I put myself in their shoes and wrote it as if I was them. It's supposed to be heart wrenching, self loathing, and somewhat different thematically from what I am known to rap and sing about." says Lateb. Check it out now on YouTube and your preferred digital streaming provider.
POSTDATA (Paul Murphy) Shares New LP + "Look to the Stars" Video
Melodic Doom Legion KAUNIS KUOLEMATON Releases Lyric Video for Mesmerizing New Track "Elävältä Haudattu"!
David Guetta Celebrates 7 with New Anniversary Edition, Bonus Tracks, Remixes & Peloton Collab
Multi-platinum superstar David Guetta has been igniting dance floors around the globe for over two decades with heart-pounding bass drops and soaring melodies. In 2018, the Grammy® Award-winning DJ/producer released his seventh album, fittingly titled 7. The RIAA Gold certified album claimed the top spot on Billboard's Dance/Electronic Albums chart, introducing unforgettable tracks like "Flames," "Say My Name," and the platinum-certified smash "2U" featuring Justin Bieber.
SILENCE IN THE SNOW release and stream new album today
Californian dark wave duo SILENCE IN THE SNOW unveil their new album "Ghost Eyes" in its full beauty and glory as scheduled today, on September 22, 2023. The full-length is both hitting the shops as well as entering all relevant streaming services on this Friday.
Introducing: Merryn Jeann & wonderful new single NUN AT THE AIRPORT
NUN AT THE AIRPORT arrives as an exquisite insight into the wonderful world of Merryn Jeann. Accompanied by self-directed music video it is the debut single from upcoming first full length LP DOG BEACH produced by Rob Ellis (PJ Harvey, Marianne Faithfull, Torres) out on her own cofounded label Rescue + Return Records February 23rd.
Femke Releases Debut EP 'Safe In The Suburbs'
Terra Lightfoot Releases Sassy Groove Pop Single, "Kept You in My Pocket," Third Taste of Forthcoming 'Healing Power' LP
Terra describes the song as a dream in a dark dance club. It's knowing that you have fond memories of someone, enough to carry you through a time where you can't be with them, and choosing to remain in that half-reality/daydream state when you can't be together.
Working with trusted producer Gus van Go allowed Terra to experiment with a wild and outlandish chorus vocal, speaking further through the song's in-your-face guitar solo. You're a rose of many colours and you're keeping me in bloom.
Outlaw Country/Comedy Singer-Songwriter Beau Nair Releases Live Performance Video For Single "The Highway In My Mind"
JAMES MCVEY ANNOUNCES DEBUT SOLO EP 'MANABI' TO BE RELEASED ON NOVEMBER 10TH FEATURING THE NEW SINGLE 'BLOOD AND BONES'
James McVey of The Vamps took an inspiring leap into the unknown with his debut solo track 'Dancing On The Head Of A Needle'. Its raw, introspective acoustic pop received an overwhelmingly positive reaction from fans, and now James can reveal that there's more solo music to come. Today he announces the November 10th release of his debut EP 'Manabi' and shares its second single, 'Blood and Bones'.
Dark Remedy Releases New Single "Possession" + Official Music Video
Embark on a journey into the heart of our rapidly evolving world with Dark Remedy's electrifying new single, "Possession". With captivating hooks, pulsating beats, driving guitars, and thought-provoking lyrics, Dark Remedy weaves a cautionary tale of the irresistible allure and chilling dangers that lie ahead. Brace yourself for a sonic experience that bridges the gap between the present and an all-too-plausible future. The era of possibilities is upon us – embrace the future with "Possession".
Psychedelic Soul Collective Moonalice Shares A Stripped-Down Version Of Grateful Dead's "Attics of My Life" 
On the heels of their spirited reimagination of the Grateful Dead classic "Attics of My Life," Bay Area collective Moonalice shares the tender acoustic version. Recorded completely live and led by the T-Sisters vocal trio of Erika, Chloe, and Rachel Tietjen, Moonalice pays homage to the great American songwriter Robert Hunter with arresting three-part harmonies. The song has become a staple in the band's live set as the T's give a gorgeous rendition of the Dead classic.
ØXN share single 'Cruel Mother' ahead of album release next month – Watch the official video HERE
Accompanying the single is an arresting video featuring the incredible Irish actor, Olwen Fouéré who has been the recipient of a string of awards over the course of a career in film and theatre that spans almost four decades, including the Dublin Theatre Festival Samuel Beckett Award, the Herald Archangel Award of the Edinburgh Festivals, the Irish Times Special Tribute Award for outstanding achievement and contribution to Irish Theatre, and The Stage Award for Acting Excellence, to name a few.
Toronto's rising pop gem Alle The Dreamer drops heartfelt track "Run Home To You"
Alle established herself in the local music scene early on, writing and recording with collaborators in Toronto, LA, and London. Among them; Samuel Gerongco (Alessia Cara), Bram Inscore (BTS, Andy Grammer), Jeff Shum (John Legend, Camila Cabello), Dayyon Alexander (Demi Lovato, Dua Lipa), and Negin Djafari (Drake). Alle has also accumulated numerous credits: as a featured artist on DVBBS' single "Wicked Ways" and Morgan Page's "Beautiful Disaster," and as a co-writer for Little Mix's "F.U" (from the 5x platinum album Glory Days), two singles for K-POP superstar Suho, and Baby Ariel's 2019 track 'I Heart You'.
On highlighted single "Run Home To You" Alle's pop prowess shines in an honest, dynamic and anthemic single, inspired by the whirlwind of emotions a heartfelt relationship brings.
"I am just reflecting on how confusing relationships can be, the dynamics, dating in your 20's, the highs and lows, and all the feelings you go through and experience for the first time."
The Replacements' 'Tim: Let it Bleed Edition' ft. loving remaster, unreleased tracks & contributions of producer Ed Stasium out today