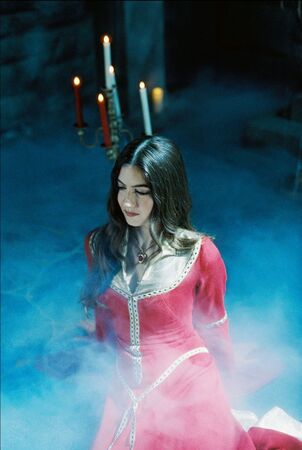 @skopemag news – monday – september 18, 2023 @ 7 pm est
https://www.facebook.com/SkopeMag/
https://twitter.com/skopemag
https://www.youtube.com/@skopetv2
https://www.instagram.com/skopemag/
APP – Apple iTunes –
https://itunes.apple.com/app/id1465224822?mt=8
@skopemag APP – Google / Android –
https://play.google.com/store/apps/details?id=hr.apps.n207414718
Support @skopemag –
https://www.paypal.com/donate/?hosted_button_id=3APKAKT8K6ETW
TEEZO TOUCHDOWN JOINS TRAVIS SCOTT ON HIS CIRCUS MAXIMUS TOUR
Today, Beaumont, TX based artist Teezo Touchdown announced that he will be joining Travis Scott on his Circus Maximus tour – get tickets HERE. Teezo will kick off the support for the tour on October 11th in Charlotte, NC and wrap on December 29th in Toronto, Canada.
Biscits and Camden Cox Unite on Pleasure-Seeking House Collab "365" on Insomniac Records – OUT NOW
Biscits most recent appearance on the label "Locco" has amassed more than 7.2M streams, landing tastemaker support from CID – Night Service Only, Diplo – Records on Records, TCTS – KISS Nights, Wax Motif – House of Wax, Oliver Heldens – Heldeep, Armin van Buuren – Worldwide Club. He has upcoming gigs at Nocturnal Wonderland, ADE, Sundown Festival, Harbourlife, and Great Hall (NYC) for Gorgon City's Salvation Tour. Camden has worked with John Summit, Vintage Culture, Eli & Fur, Anabel Englund, deadmau5, Solardo. She has multiple nights planned at O Beach Ibiza as support for SIDEPIECE, Eden Prince, Majestic.
Good Strangers – Egyptian Summer – Submission
Irish MOVMENT Return with New Single & Video 'I Believe In Noise'
Guitars and Bass and Drums and Synths are at the heart of the MOVMENT sound. It explores deep inside us, and our reason for being, and our Existence. What happens when it is over. We need to grab hold of our lives and not let go. So Movment examine their curious thoughts, and how their attitude controls their actions.
Music submission by Alt-pop artist Nefeli On Clouds
Nefeli On Clouds' third single Blue Lagoon draws inspiration from singer Nefeli and collaborator Alessandro's first summer together in Italy, defined by their blossoming romance. The lyrics of the song paint a nostalgic picture of that summer, vividly portraying the sun-kissed landscapes of northern Italy and expressing a longing to revisit treasured moments. With a fusion of ethereal synthesizers, velvety harmonies, tender vocals, and compelling beats, the song captures the emotive essence of yearning for the warm embrace of sun-drenched days and the enchantment of a budding romance.
NEW Feel-Good Summer "Dodging Thunder" by Lone Wild
Dodging Thunder edges into pop & trippy experimentation. Think Foster the People meets Milky Chance, Grouplove, Young the Giant or something in that world. If you wanna feel carefree, have ever had trippy weird dreams, or been in a very confusing relationship, this song is that soundtrack.
R&B up-and-comer Trè Samuels returns with club ready single 'Change You'
Singer, songwriter and producer Trè Samuels has made some big moves over his career; whether it's co-writing a Billboard top-10 hit or scoring a songwriting deal with Warner Chappell Music (LA) at age 14, Trè has proved the sky is truly the limit.
Ralphy Ray presenta su nuevo sencillo "Amor Amor", tributo a Fernando Echavarría
El cantante y compositor Ralphy Ray, quien ha sido reconocido por su estilo único de fusión tropical caribeña con un toque urbano, presenta su nuevo sencillo "Amor Amor", una canción escrita por el legendario Fernando Echavarría, creador de La Familia André.
TYLER BOOTH KEEPS IT REAL WITH NEW EP OUT NOW!
The project highlights Booth's smooth, baritone voice, which American Songwriter calls the "Platonic Ideal of a country voice. It's rich, full, low and powerful. Like a shot of brown liquor." Keep It Real features recently released tracks "G.O.B. by the G.O.G," "Different Kind Of Blue," and "Bring On The Neon," which he co-penned with Jamey Johnson and Jeremy Popoff. MusicRow lauded "Bring On The Neon," calling it "Superb. This instant-classic country weeper simmers in piano and steel while Booth's always-awesome baritone delivers the emotional goods. Regret and heartache have seldom sounded better."
FERAL FAMILY — Announce Self-Titled Debut Album For 2024
Leftfield Yorkshire rockers – FERAL FAMILY – have shared new single "This Side Of Me", a brand new single to be taken from their debut album due early next year.
THE SLEEPING SOULS — Return With New Single: "Rivals" || + Announce Debut Album Out 24 Nov
THE SLEEPING SOULS – have announced their debut album 'Just Before The World Starts Burning' (out 24 November via Xtra Mile Recordings), and shared third single "Rivals".
Hannah Wicklund releases new single 'Lost Love'
Hannah Wicklund has released her brand new single 'Lost Love', an expansive song showcasing the acclaimed singer, songwriter and multi-instrumentalist's dexterous guitar playing and powerhouse vocals inspired by the worlds intoxicating open seas.
International LGBTQ+ Pop Artist Barak Releases New Single 'Mood'
Fearless LGBTQ+ artist BARAK returns with his new dancefloor ready hit 'MOOD' to whisk us into the end of the summer season. Out everywhere from 8th September.
Since releasing his debut single two years ago, gay pop artist BARAK has proudly flown the LGBTQ+ flag across Israel with his unique brand of electro-pop winning over fans and critics alike. Hailing from Tel Aviv, BARAK has released a string of infectious anthems perfectly fit to soundtrack the latest parties, with new track "MOOD" being no exception.
Skope video submission: Rockwelz, "Heavy". Prodigy/Fred The Godson collaborator reppin BK
The Recording Industry Association of America® (RIAA) reports the industry has hit new revenue milestones after a decade of transformation, today releasing data for mid-year 2023 reflecting the ninth consecutive year of growth. Total revenues grew 9.3% at estimated retail value and marked an all-time first half high of $8.4 billion as paid subscriptions remained the strongest driver, accounting for 78% of streaming revenues.
THE STREETS + 1800 TEQUILA Reveal Video For Exclusive Collaborative Track 'Turn Your Face Into The Sun' Out Now
Barnet-born rapper and producer Mike Skinner—of genre-defining and multi-award-winning The Streets—and 1800 Tequila have today revealed the video for exclusive new collab track 'Turn Your Face Into The Sun'.
Dutch Neo-Soul-Electronic-Pop Quartet Dragonfruit Share New Single 'Lose My Luck'
Thought-provoking Hopeful Anthem about Climate Change
Sweet Imperfections is the musical project of singer songwriter Bri Schillings. Bringing a sense of healing, wonder and adventure, her music oozes a richness through her sultry, soulful voice, creating something that she describes as sensual indie rock.
OMD Share "Slow Train" Single + Video
Over the past four decades — give or take a decade break — the illustrious and critically acclaimed Orchestral Manoeuvres In The Dark (OMD) have sold over 40 million records worldwide, establishing them as electronic synthesiser pioneers and one of Britain's best-loved pop groups. Their 13 long players include benchmark-raising classics Orchestral Manoeuvres In The Dark (1980), Organisation (1980), Architecture & Morality (1981), and Dazzle Ships (1983). OMD conquered the United States, and yielded the 1986 hit, "If You Leave" from the Pretty In Pink Soundtrack. They have also achieved 12 top 20 hits on the UK Singles Chart, as well as three top 20 hits on the US Billboard Hot 100.
EL VIDEO DEL EMBLEMATICO TEMA "SEXO, SUDOR Y CALOR" DE J. ALVAREZ JUNTO A ÑEJO Y DALMATA LLEGA A MAS DE 150 MILLONES DE VISTAS EN YOUTUBE
J. Álvarez celebra el éxito de uno de sus temas emblemáticos "Sexo, Sudor, y Calor", junto a Ñejo y Dálmata. El video musical, que ha sido un éxito viral en YouTube desde su lanzamiento, ha llegado a mas de 151 millones de vistas. J. Álvarez es un cantante que se ha mantenido estable en la escena musical desde sus inicios, ya que su musica es comercial y universal, siempre manteniendo su estilo intacto.
Kim Petras Surprise Drops 'Problematique' Album Ahead of Her World Tour
Previously shelved after partially leaking and leaving fans clamoring for more, Problematique has been unearthed from the vault as 10 tracks of euphoric escapist pop inspired by French house music and Parisian soundscapes. Shimmering with magnetic, laissez-faire confidence and giving Kim even more new music to perform on her upcoming global tour, Problematique features stand out track "Treat Me Like A Ho," a bratty flex that brims with untouchable, sugar baby confidence. The album also features starry-eyed, funk banger "Born Again," a defiant, self-assured burst of fun in title track "Problematique," sultry, smooth bop "Deeper," and "All She Wants" – a materialistic, tongue-in-cheek anthem featuring the iconic Paris Hilton.
PLAGUESTORM Unveils Latest Single "Gardens of Fire"
EXO's D.O. Releases New EP, 'Expectation'
Featuring seven emotional tracks perfectly suited for autumn, the EP displays D.O.'s renowned singing skills, highlighted by "Somebody." The single effortlessly blends folk and pop influences, allowing D.O.'s heartfelt emotions to radiate through the acoustic guitar melodies. The lyrics express an individual's yearning to meet someone who wholly accepts them for who they truly are.
GHØSTKID – Release Video for "HEAVY RAIN", UK Tour to Kick Off This Week!
GHØSTKID are excited to unveil a brand new track, "HEAVY RAIN". The accompanying video deals with the sensitive topic of domestic violence which may be triggering for some viewers:
Weyes Blood Stars In The Medieval Grindhouse Horror Show "Twin Flame"
Weyes Blood's Natalie Mering stars in this deliciously macabre and chilling new video for "Twin Flame," directed by Ambar Navarro. In a dual role, Mering portrays a yearning soul wandering the empty halls of a dark castle after her mysterious husband has ridden off on horseback into the night. What does she find hidden amongst the castle walls? Is her spiritual nemesis, haunting her every move, trying to warn her?
BLOOD INCANTATION Release "Luminescent Bridge" (12" Maxi Single)!
After releasing the ambient Timewave Zero record last year to critical acclaim, the cosmic death metal outfit returns with Luminescent Bridge, a 12″ maxi single that features a brutal and epic metal track on Side A and an ethereal, cosmic instrumental composition on Side B, with a total running time of nearly 20 minutes.
Alt-Pop Artist ROKI Shares the Bright and Loving Single "The One" from Upcoming 'Lovable' EP
Dreamy and honest lead single, "The One," is about watching the person you love hold back the hurt in their life and bear it on their own to save you from feeling it too. ROKI wanted to write this song to reassure those individuals that it's okay to feel hurt because that's part of being human, and you should feel comfortable sharing those feelings with your partner. Whatever the reason for hurt may be, your loved ones will be here for you.
Danny Towers Shakes The Room in "Wookiez" Video
Gideon King & City Blog Drop Soul-Stirring Single, "Skunks Misery Road"
Amidst the rhythms of New York City's vibrant music scene, Gideon King & City Blog (GKCB) have shared their latest single "Skunks Misery Road," out now on all digital platforms. Delving into the profound intricacies of friendship, the track explores the delicate balance between companionship and judgment, and ultimately reminding us of the bonds that bridge the gaps in our lives. "Friendship. The type of friendship that fills voids and makes one feel judged just enough. That's what Skunks Misery is all about," shared Gideon King, the guitarist and backbone of GKCB.
Berlin artist Robert Kretzschmar releases new music video, "Apartment"
Berlin indie pop / alt folk artist Robert Kretzschmar is releasing his forthcoming full-length, Homecoming, on October 13th via Einfach Jason + Wagram Stories Berlin. The final single from the record, Apartment, will be out September 9th.
INTO THE DEEP Release New Single "Seaweed"
INTO THE DEEP have released their new single "Seaweed". The track is from their album Blackfin which is out on January 3rd, 2024.