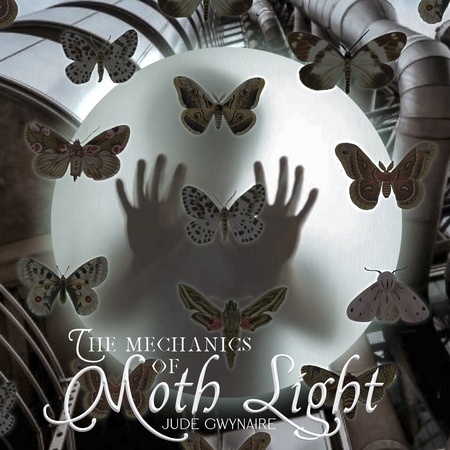 Jude Gwynaires offers a fluid take on its electronic tenor with "The Mechanics of Moth Light." The cryptic title describes the music contained within quite well. Mysterious to its utter core, the songs feel alive. Rhythms forgo prominent percussive elements for a subtler hue. By letting the looping effects and slow evolution take the place of drumbeats, there's something expansive about the approach. Many different layers intermingle, allowing for a new take on psychedelic to sync in. He combines elements of post-rave into the overall ethos, giving the tracks a communal spirit that serves as the album's true unifying vision.
"Factory Motion" hovers about in an otherworldly glow, utilizing the production's fidelity to significant effect. Nice dub effects give "Angel Tube" a physical presence. One of the few tracks with a straightforward rock-oriented ethos is the blast of "Vox 23 (SW9 Mix)." Intense industrial machine din brings "At Home with Mr and Mrs Smith" a cinematic flair. Wordless vocals float up to the heavens with "Celestial Neon." "In Every Bright Room" goes for this teeming, lively essence as the electric sound traverses vast, wide-open spaces. The ebb and flow of "Peroxide Blonde" has a delicacy to its surroundings. "Moth Light" ties the album together, allowing for a rather topographic study through sound.
https://judegwynaire.com/
https://twitter.com/judegwynaire/
https://www.instagram.com/judegwynaire/
"The Mechanics of Moth Light" has Jude Gwynaire swim through dense electronic clouds with ease, as the droning aspects result in an album that dilates time.