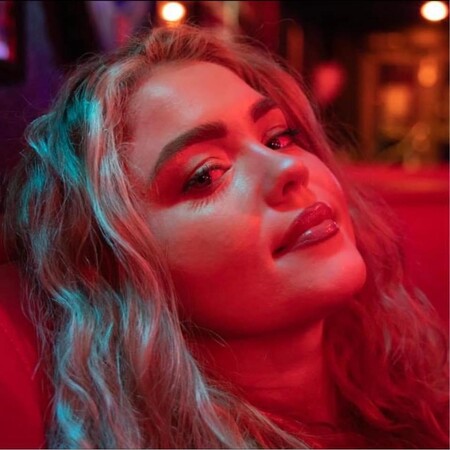 @skopemag news – wednesday – september 13, 2023 @ 12 pm est
https://www.facebook.com/SkopeMag/
https://twitter.com/skopemag
https://www.youtube.com/@skopetv2
https://www.instagram.com/skopemag/
APP – Apple iTunes –
https://itunes.apple.com/app/id1465224822?mt=8
@skopemag APP – Google / Android –
https://play.google.com/store/apps/details?id=hr.apps.n207414718
Support @skopemag –
https://www.paypal.com/donate/?hosted_button_id=3APKAKT8K6ETW
Portland collective Family Worship Center's new LP out now via CorpoRAT Records
Family Worship Center, a Portland-based Southern Soul / Rock n' Roll collective – and definitely not a cult – just released their phenomenal debut full-length, Kicked Out of the Garden, on September 8th via Spokane's CorpoRAT Records.
The group specializes in a strain of redemptive, 1970s-styled rock n' roll that recalls the Rolling Stones, Leon Russell, The Band, and Delaney & Bonnie. The band formed in 2017 in Nashville, Tennessee founded by prophetic visionary, singer-songwriter and keyboardist Andy Krissberg, but it has since relocated to Portland, Oregon.
NAS SET TO UNVEIL HIS LAST HIT-BOY-PRODUCED ALBUM THIS WEEK
Over the years, the tandem have routinely delivered next level collaborations that push the boundaries of hip-hop. Capping Nas & Hit-Boy's prolific run (which includes six albums in three years; and Best Rap Album at the 2021 Grammy Awards – King's Disease II) during HipHop50 is the perfect bookend to a brotherhood that will stand the test of time.
Collins (Paul McCartney, U2, Dua Lipa) Remixes Singer Qwynn's "Beautiful Back" Single – Official Video Out Now
On September 6thth singer/ lyrical songwriter "Qwynn" released her remixed single "Beautiful Back" with famed producer Collins. The original version got a facelift including an up-tempo revamp alongside an anthemic feel. Collins, a composer/producer, has worked with legendary artists such as Paul McCartney, U2, Dua Lipa, Gwen Stefani, and recently with OneRepublic on their single "Run" that has acquired over 16MM streams on Spotify. Today, Tuesday, September 12th, Qwynn releases a fun and empowering video for the Collins remix of "Beautiful Back" here:
Yawdoesitall backs up the hype with the soulful new single 'Love Jones'
Following the success of his recently released single 'DOOFENSHMIRTZ', Eora/Sydney emcee Yawdoesitall returns with 'Love Jones'; a dynamic, R&B-tinged bop that takes inspiration from the 1997 classic romantic film of the same name.
Introducing Claire Vandiver and her new ethereal single "Blue Moon"
Claire Vandiver was born in Nashville, Tennessee and raised by parents who were both musicians. Now living in Central Florida, Claire has spent over a decade honing her craft as a musician and songwriter. She's previously released one EP and several singles recorded by multi-platinum producers ZK Productions in Atlanta, and is finding her own unique sound along the way.
Claire's voice is equal parts ethereal and electrifying; edging towards cinematic with her ability to go from soft and melancholy to grungy and raw. By blending a wide array of influences ranging from indie rock, to modern pop, and a little flair of blues, she has crafted a unique sound that is truly fresh and all her own in the industry. Almost like an edgier Lana Del Rey for reference.
Single Out Today – Submission for Skope Magazine
Cincinnati-based A Number From the Ghost is a visionary project helmed by artist, musician, producer, developer, and creative mastermind Peter Adams. With a diverse range of talents and a penchant for innovation, A Number From the Ghost consistently blurs the lines between art and technology.
Minneapolis indie pop artist Cap'n Al new album out now
The Enchanting World Of…Cap'n Al is an eclectic and emotive album informed by Cap'n Al's personal experiences, his expansive musical tastes, and his formal study of composition for which he earned a Bachelor's Degree in Music.
Ofermod Unveils New Single from 'Drakonian Elitism' Split with Black Altar and Acherontas
It will be a very special split dedicated to Draconian current. The release consists of 10 new anthems of Orthodox Black Metal lasting approximately 53 minutes.
Acherontas song had already its premiere. Today is the premiere of the second single, which is Ofermod "Agios Ischyros Belial" song. You can listen to it at:
New Music Video: EREZ celebrates sexuality on soul-stirring new single 'In The Open'
'In The Open' is at turns both beguiling and uplifting, showing off EREZ's talent for soul-bearing songcraft. Delicate piano, haunting synths, and the artist's show-stopping vocals all set the scene for a storming chorus. "They say I'm not normal but I don't give a f***". goes the defiant mantra, celebrating queer love as the song transforms from a heartfelt, cinematic love story to an upbeat, synth-driven outro that evokes an orgasmic climax. This is pure euphoria—an immersive experience of intimacy, desire, and love.
GIRL SCOUT — Release Tender New Single: "Bruises" || + New EP Out 29 Sept
Recalling the tenderest moments of Alvvays, boygenius, or Soccer Mommy, upcoming single "Bruises" is a spectral, brittle indie-rock ballad to rival the best. Showcasing lead singer Emma Jansson's vocal spectrum hitting new heartbreaker heights, it's a song that offers winsome reflection beyond their years on those feelings of getting older and seeing those closest to you in a whole new light. As guitarist Viktor Spasov explains of the track:
Lol Tolhurst x Budgie x Jacknife Lee
Lol Tolhurst x Budgie x Jacknife Lee release their much-anticipated album Los Angeles on 3rd November via Play It Again Sam. Having shared a video for the title track 'Los Angeles' back in July, today the band share their addictive new single, 'Ghosted At Home'. Featuring the unmistakable vocals of Bobby Gillespie, the track comes accompanied by an eerie video directed by Julian Gabriel Bendaña, inspired by David Lynch, Hitchcock and Chris Cunningham, with the band filming themselves on ring doorbell cameras in LA and Berlin. Listen and watch HERE.
Chris Shiflett releases new single 'Overboard'
"My favourite songs are the ones you don't have to labour over," quips Foo Fighter guitarist, podcast host, songwriter and all-around rock'n'roller Chris Shiflett. "Sometimes you have those magic songwriting moments when your pen can barely keep up with the words and it all spills out really quickly. Somehow they always just sing and play better, looser, freer."
snake eyes reveal new single 'lean' out now via alcopop! records
brighton-based grit pop trio snake eyes are delighted to reveal their brand new single 'lean', which is out now via alcopop! Records.
backed by everyone from radio 1 to radio x, clash magazine to fred perry, the three piece—who recently bid farewell to founding bassist nicole gill and welcomed new member gaby monaghan (petsematary) on bass duties —are back with slamming new single 'lean', co-produced and mixed by josh harrison (royal blood, snayx, sea power).
Khazali reveals stunning and Introspective new EP 'Born For This'
Khazali's second EP, Born For This sees the thought-provoking artist dealing with themes of love and loss, delivered via a captivating fusion of classic pop for the modern era, drawing inspiration from his teenage record-sleeve collection of iconic records like The Fame by Lady Gaga, In the Lonely Hour by Sam Smith, Lungs by Florence + the Machine, and Jungle's self-titled debut album.
THIRTY SECONDS TO MARS RELEASE NEW SINGLE 'WORLD ON FIRE'
Today, award-winning, multi-platinum-selling band Thirty Seconds To Mars, consisting of brothers Jared and Shannon Leto, release new song "World On Fire" via Concord Records – listen here. The new song comes just days ahead of the release of the band's highly anticipated sixth studio album It's The End Of The World But It's A Beautiful Day – due out this Friday September 15th.
DECLAN WELSH & THE DECADENT WEST release brand new single '100 to 1 (Saturday Night)' | out now via FRICTIONLESS
Glasgow indie outfit Declan Welsh & The Decadent West release rollicking new effort '100 to 1 (Saturday Night)', marking a further reveal from the group's forthcoming second LP '2', set for release October 27th via Frictionless Music.
CHARLOTTE SANDS ANNOUNCES HER DEBUT ALBUM 'can we start over?' TO BE RELEASED ON JANUARY 24TH FEATURING THE NEW SINGLE 'use me'
After winning a Heavy Music Awards, touring with major artists such as My Chemical Romance, YUNGBLUD and PVRIS, over 200+ million streams across tracks, and landing a major US airplay hit with 'Dress, Charlotte Sands is set to release her debut album 'can we start over?' on January 24th. The album is launched alongside its lead single 'use me'.
BE:FIRST Released an Astonishing Music Video "Mainstream"
HOME COUNTIES sign to Submarine Cat and usher in new era with synth pop single "Bethnal Green"
Named for the area of London that they moved to last year (the six-piece now all live together in one collective band flat) new single "Bethnal Green" signals the release of the band's debut album, due for release in early 2024.
Spanish Thrashers ANGELUS APATRIDA Unveil Music Video for New Song, "To Whom it May Concern"
Spanish trash metal masters ANGELUS APATRIDA are now unveiling a brand new single, "To Whom It May Concern," along with a deep and thought-provoking new music video! The track is taken from the band's eighth studio album, 'Aftermath,' which is due on October 20, 2023 via Century Media Records! The clip, which was scripted and directed by Juan Castillo, J. L. Auñón and Lalo Davia / Kameo Producciones, can be found at THIS LOCATION.
The Furious Seasons Bring Indie Folk to a New Level with "Every Morning At Five"
The Furious Seasons are an acoustic trio with stories to tell. Living inside these songs are tales of persons in desperate situations, chronicles of life in 21st century Los Angeles, and stories of quietly heroic individuals, often told with a nod towards the inexorable passage of time. Acclaimed songwriter, singer and guitarist David Steinhart fashions songs that lyrically live on the hopeful side of melancholy, with an approach to songwriting by turns stark and ethereal, and perfect for an acoustic treatment. The supple accompaniment from this small string orchestra generates a surprising tonal lushness, in the end creating a hypnotic universe in which the listener can lose themselves. These songs reveal new depth with each repeated listen. Veteran Los Angeles songwriter David Steinhart has distilled decades of songwriting on nearly 30 album releases, and with his brother Jeff has toured the U.S. and Europe in the '90s and '00s in bands Smart Brown Handbag and Pop Art.
Kill Devil Hill Releases New Music Video "Pharmaceutical Sunshine"
EMILE: daydream with new video "Mountain of Cape Creus"
Moby shares track + video "Should Sleep" with J.P. Bimeni out now via his new label Always Centered At Night
Bran Van 3000's Liquid Ltd charts his journey with new jam 'I Walked'
Fresh off the success of his song 'Hard Labor', which has been heard on radio all over Europe and has just been featured in Bafta winning editor screenwriter Will Gilbey's new action-thriller film Jericho Ridge, Liquid Ltd is reflecting on his life journey, from struggles to enlightenment in consciousness, with new hip-hop meets Americana single 'I Walked', out 25th August!
Duff McKagan Shares New Song and Video; New Album Out Oct 20
Duff McKagan has shared LONGFEATHER, the latest single from his eagerly awaited third solo album, LIGHTHOUSE, arriving everywhere on Friday, October 20. An official music video – directed by Connor Ellmann, Kuj Durollari, and Arben Durollari – premieres today on YouTube.
Death Metal Band INTO THE DEEP Reveal New Single "Seaweed"
INTO THE DEEP have released their new single "Seaweed". The track is from their album Blackfin which is out on January 3rd, 2024.
Sola reflects on loss and grief on poignant new single, "Weak" ft. Rarelyalways
The new single is the final single from Sola ahead of releasing her mixtape Warped Soul out 28th September. The track focuses on trying to find power in loss and grief, with a lot of incredible orchestral elements amongst trip-hop influences and an incredible verse from Rarelyalways, a British artist drawing influence from Tricky, Roots Manuva and J Dilla.
SWEDISH HOUSE MAFIA SHARE "RAY OF SOLAR" VIDEO & REMIXES
Franco-Armenian Duo Ladaniva Release "Je t'aime tellement"
"Je t'aime tellement" is a ballad in French, where crystal-clear vocals coil with Neapolitan-style mandolin and muffled trumpet, reminiscent of some Michel Legrand melodies. The single shows us yet another new facet of Ladaniva, who continue to reinvent Balkan folklore, breaking the norm by blending French with Albanian sounds and Eastern arabesques.
John Carpenter shares "69th St. Bridge" from 'Anthology II'
Iconic filmmaker and synthwave progenitor John Carpenter has shared a second preview for his forthcoming collection Anthology II (Movie Themes 1976-1988), set for release on October 6th via Sacred Bones. On the heels of the previously shared album opener "Chariots of Pumpkins" from Halloween III, he's shared a re-worked version of the propulsive and dystopian "69th St. Bridge" cue from Escape To New York paired with a visualiser by Adam Fuchs and Chris Bilheimer. "This piece played during a chase across an imaginary bridge. Isaac Hayes was going after Kurt Russell, and I wanted to create music that fit the feel of the scene," states Carpenter. "I wanted to include more music from Escape From New York [on Anthology II], and after re-listening to the soundtrack, this piece stood out to me as one that I wanted to try recreating and modernizing. It was fun recreating the various synth parts note by note, a very different process than how I originally recorded the piece back in the 80s."
Federico Aubele embraces growth and change with track + video "Like Fire" out now
JAMILA WOODS REVEALS NEW SINGLE "GOOD NEWS"
THE TONGUE OF EDEN Streams New Single "Stone Burner"
THE TONGUE OF EDEN have unleashed their second single "Stone Burner". The track is a commentary on the hardened pathways created in the mind by religious indoctrination, and the fortitude required to carve a new path.
Rodrigo y Gabriela share new video for album title track
Grammy Award-winning guitar virtuosos Rodrigo y Gabriela have announced today's premiere of an official music video for "In Between Thoughts…A New World," featuring exclusive footage filmed earlier this summer on their North American tour and streaming now on YouTube.
Singer-Songwriter Lizzy and the Palm Unveils Heartfelt Ballad "Feelings"
Whimsical anti-folk outfit Lizzy and the Palm has released the debut single from the project, a wry and earnest ballad, "Feelings." Highlighting her ability to use sincerity as a superpower, the heartfelt single uses her quiet vulnerabilities and introspective approach to human emotion to mirror the subtle nuances of love's tender complexities. "Feelings" is streaming now on all digital platforms.
IRON BUDDHA: watch crushing "Asura//Raze" video now!
South Florida-based progressive sludge metal hurricane IRON BUDDHA unleash their brand new video for "Asura//Raze", taken from their recently released EP "Raze//Repose". Crank it up!