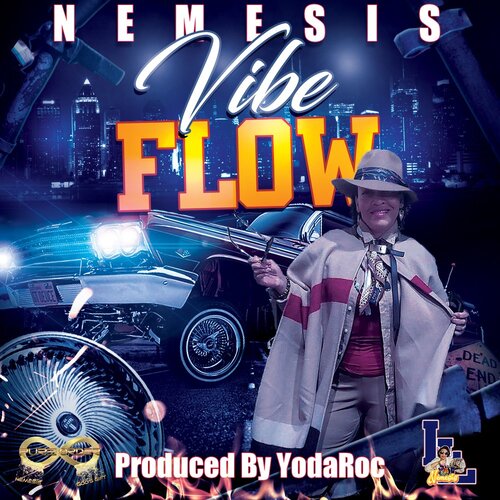 Born in Los Angeles and hailing from the sunny streets of Oxnard, CA, hip-hop visionary Nemesis is here to awaken the masses with her experimental evolution of the people's genre. Growing up as the daughter of a self-taught architect, she absorbed the world from a critical and creative perspective. Harnessing her musical talents through various instruments, including piano and alto sax, Nemesis simultaneously developed her signature lyrical straddle between poetry, spoken word, and in-your-face rap. With close friend and regular collaborator God's Gift, Nemesis appears as half of their duo, Pure Order. Writing songs about spirituality, resilience, and social justice over dreamy, gushing beats, Nemesis has made her name as a prophet and truth-teller. Her music urges hip hop to leverage all its grit, guts, and gusto towards ever higher aims. This year, Nemesis is gifting us with multiple releases—keep your eye out for both a solo album and a fresh drop from Pure Order later this year.
Nemesis's new single "Vibe Flow" is a statement of purpose for the insightful artist. Over an irresistible head-bob of a beat featuring a mysterious sax/synth whisper, Nemesis declares her mission to raise the frequencies of those around her. Letting her vibe flow, her flow is also straight vibing; through creative intonations and inflections, she communicates her relaxed approach to creating sustainable change through spiritual growth.
And if that's not enough Nemesis for you, melt into the mellifluous mirage that is the music video for "Vibe Flow." Reminiscent of classic SoCal hip-hop videos, this flick follows Nemesis through Los Angeles and through the friendly confines of her neighborhood in Oxnard. With her crew in tow, she preaches to the streets, praises trees, cruises the streets in a sixty year old Pontiac Bonneville and graces beaches with her savory words. Push play on "Vibe Flow" and levitate yourself up to the dope and harmonious state of mind that only Nemesis has to offer.
Follow Nemesis:
https://geni.us/Nemesis_Vibe_Flow
https://www.instagram.com/nemesis.pureorder/
https://www.tiktok.com/@nemesis.po3