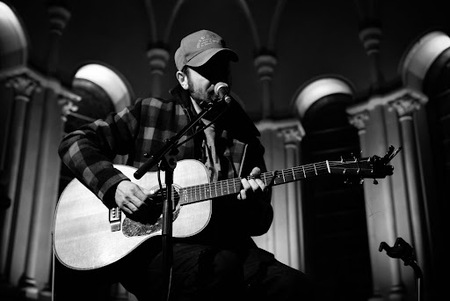 @skopemag news – monday – september 4, 2023 @ 12 pm est
https://www.facebook.com/SkopeMag/
https://twitter.com/skopemag
https://www.youtube.com/@skopetv2
https://www.instagram.com/skopemag/
APP – Apple iTunes –
https://itunes.apple.com/app/id1465224822?mt=8
@skopemag APP – Google / Android –
https://play.google.com/store/apps/details?id=hr.apps.n207414718
Support @skopemag –
https://www.paypal.com/donate/?hosted_button_id=3APKAKT8K6ETW
Harper O'Neill Announces Debut Album Dark Bar Daisy, Out October 6th
Today, Harper O'Neill confirms the release of her debut album Dark Bar Daisy on October 6. "To me, this record feels like the perfect place to start," O'Neill shares. "I feel lucky to debut my first album in a time when country artists are allowed and encouraged to be influenced by other genres and curate a sound that is uniquely their own. I hope this record breaks your heart, puts it back together, makes you sing in the car and dance in the kitchen. I hope it feels country, soulful, rock and roll and whatever else it is to you."
Teddy Geiger aka teddy<3 Shares "In Spades" Single via OUT, Alt Press | 'Teresa' LP Due 11/1 via STEM
Grammy-nominated songwriter Teddy Geiger — under the moniker teddy<3 (pronounced "teddy") — recently announced details on her upcoming new record, Teresa, out 11/1 via STEM. Speaking on the forthcoming LP, she wrote: "I was fortunate to be able to take a three month trip to Madrid in 2019 to reflect and get out of LA and live fresh. All the songs on Teresa came out of that period of self discovery."
CAVO Releases New EP "The Shakes" via TLG/INgrooves
CAVO released The Shakes EP to all major platforms via TLG/INgrooves today, September 1, 2023. When asked about The Shakes EP, Andy Herrin says, "A lot of these songs for The Shakes EP had been sitting unfinished for a few years. We were writing like crazy back then and it's been amazing finally getting these songs finished and giving them a proper release. Kinda feels like the story of this certain time period of CAVO has finally been told."
TODAY Folk's Femme Fatale Sarah Segal Lazar shares Matthew Barber produced LP Valleys, a rumination of struggle
Valleys is inspired by a lyric from the track "Still Waters" that goes "On that uphill climb there are valleys on the way." The album is a collection of tracks about struggle. "Each of the songs tell a story and within each story is a struggle. And most of the time, we make it through to the other side," says Sarah.
The Natvral's sophomore LP is out today, stream the new single, "Carolina"
Today The Natvral (Kip Berman, former frontman of The Pains of Being Pure at Heart) shares its sophomore album, Summer of No Light, on Dirty Bingo Records. "Carolina" from the album has also been released as the album's fourth single.
Global Superstar Mark Tuan Returns with New Single "Everyone Else Fades," Announces Upcoming EP
SXMPRA UNLEASHES BLISTERING NEW TRACK, "ARMY OF DEAD" WITH HAARPER
Following the resounding success of his recent collaborations with Ski Mask the Slump God on "COWBELL WARRIORS!" and the powerhouse duo Terror Reid and Pouya collab "Midnight Sun" SXMPRA is back with a hard-hitting, dark single titled "ARMY OF DEAD" with HAARPER. Later this October, the two will join Sinizter on a 25-date North American tour.
Amelia Moore Unveils New Single, "over my ex"
"'over my ex' is the most honest i've ever been with myself in my songwriting," says Amelia Moore. "it's easy to feel ashamed when you're not over someone, but i hope my fans feel liberated when we all sing this together."
ARKTIK LAKE Reminisce of a Twisted Love Story on "BRIGHT SUNNY DAYS"
Bright Sunny Days is the first single from the forthcoming album GhostHound which will be released in 2024. The single will be released on September 1st 2023 on Tone Zone Records through MGM. The project has grown out of Marty Willson-Piper's (ex The Church, All About Eve) online 'sessioneer series', and the initial ideas of sessioneer Tony Rumble with his desire to make music and write lyrics that encapsulate his life journey on Sydney's northern beaches.
WESSON reflects on the past in the upbeat, summery "Second Chances"
WESSON is a British alt/rock band led by singer/songwriter Chris Wesson. Based in Milton Keynes, the four-piece band was formed under the mutual decision to find like-minded souls who needed music as part of their everyday life and essence to their being. Along with bassist Callum, guitarist Jimmy, and drummer Dale, WESSON creates music which is relatable, conversational and meaningful.
AIDAN BISSETT: "Ultraviolet," Is Out Today
Supernova, Aidan Bissett's new EP, will be released on October 6 by Capitol Records. Pre-save HERE. Today, Bissett shared his new single, "Ultraviolet," a searing, cosmic love song. He wrote the track with Captain Cuts' Ryan Rabin and Benjamin Berger (Walk The Moon, Bebe Rexha), who also produced, and Casey Smith (Jonas Brothers, Ingrid Michaelson).
BABY TATE FLOATS OVER BOUNCY AND IRRESISTIBLE NEW SINGLE "JERSEY"
"You told me this time around it was different, you ain't changed your strokes though," Baby Tate sings and raps over pulsing Jersey club beats. "Tried to sell me a vision, I see ghosts in your photo." While she reflected on the red flags of ghosting, it still hurts. "I'm in the middle of New Jersey, crying in the club," the hitmaker belts on the chorus. "Thinking about all the ways you hurt me, you don't give a fuck." It's empowering, relatable, and hugely danceable.
Out Today: Jehry Robinson's "Drink More Water" Album, Tech N9ne and Rittz Featured "Still Breathin" Video
After building buzz throughout the game with millions of streams and major co-signs from the likes of Jelly Roll and more, acclaimed Strange Music artist Jehry Robinson unleashes his anticipated new album, Drink More Water, today.
The Gulls release a playful anthem for dirty people with "Sanitation"
Described as the orgy love child of The Beatles, Pink Floyd and The Grateful Dead, The Gulls are a genre crossing revival of what rock 'n roll used to be, with a unique and unmistakable contemporary edge. Their authentic, freewheeling lifestyle, living on-the-road for years at a time, is proof that this is what they were born to do. Members Will Fairhead, Kilian Aubertin and Tali Knightsongs craft songs narrating anthemic cries of freedom, change and love.
"Across The Waves" by Dragondeer Single + Official Video Available NOW
Dragondeer takes listeners on an indie-neo-soul journey with their 2nd single of 2023, "Across The Waves." The title track of their forthcoming album imparts the feeling of floating both sonically with Eric Halborg's celestial vocals riding over airy guitar rhythms and intelligible drum beats and lyrically with its message of lifting people up around you. Love for music and others around you is the center of the ride and self-growth from the freedom following a muse inspires. The release is accompanied by a music video featuring Halborg river surfing on the Arkansas River in Salida, CO produced and directed by Mothpowder Light Show.
OBSCURE SORROWS Releases Haunting Self-Titled Album
"The composition process involved studying the work [The Dictionary of Obscure Sorrows] and then just played to my hearts content. Afterwards I challenged myself to not do many edits – and I actually got away without doing any. Perhaps I was in a particularly happy state! There are imperfections but I'm delighted with it in general; imperfection and spontaneity are both very important."
RED REIGN DROPS SECOND SINGLE AND VIDEO FOR "HERE I AM" FROM THEIR FORTHCOMING ALBUM 'DON'T LOOK BACK'
Richmond, VA-based rockers Red Reign take 80's influences and steer them in a more contemporary direction – bridging the sounds of yesterday and today. The band is comprised of members singer/guitarist Carlton "Bubba" McMichael, guitarist Stevie Shred, bassist Larry Moore, and drummer Sammy Lee. Red Reign has worked with Grammy Award-nominated multi-platinum producer David Ivory (Halestorm) on both its releases: 2021's self-titled EP and 2023's forthcoming full-length Don't Look Back.
Layperson releases new single "Black Pool" on Lung Records
Layperson, the music project of Portland's Julian Morris, is releasing a new full-length on November 10th via Lung Records + Bud Tapes.
The 9-track Massive Leaning transcends the genre of the "break-up" album to give careful attention not only to grief but also to the sheer wonder that can begin to fill the space left by what we have lost.
CARRIE CUNNINGHAM GROOVES INTO HER "DISCO COUNTRY" ERA WITH NEW SINGLE
Who says Disco is dead? Not Carrie Cunningham! The singer/songwriter and recording artist just released her highly anticipated new single, "Just Like," and the song has already been receiving rave reviews.
DORIAN ELECTRA RELEASES ECCENTRIC & PLAYFUL NEW SINGLE 'PUPPET'
There are few artists that can open a song with an interpolation of Beethoven's 'Fur Elise' before blasting into crunchy synths and trap hi-hats but as always, Dorian Electra continues to elevate pop music to new extremes, and their new single 'Puppet' is no different. The new release sees Dorian once again playing with the idea of control – a theme strewn throughout their forthcoming album Fanfare – with their tongue-in-cheek lyrics.
Birmingham's Finest Artists Lyco & Lotto Boyzz Join Forces For Ice N Rum
Two of the Midlands hottest artists Lyco & Lucas from Lotto Boyzz from Birmingham join forces for single 'Ice N Rum'.
A flavoursome mix of UK Rap & Afrobeats for an end of Summer tantalising sizzler. Lucas comes through with bars about a romance having trivial times and breaking a cycle of arguments and drama, with Lyco providing silky, smooth Afrobeats laced vocals that lead the track into a more upbeat direction for the relationship.
McKOWSKI — Releases New Single: "Ask The Dust" || + Debut Album Out 22 Sept
BEANS ON TOAST — Announces New Album: 'The Toothpaste and the Tube' Out 1 Dec || + Listen To "The Golden Lion" Now
The latest Beans on Toast album hits hard and hits home. The cult folk artist takes centre stage, delivering unfiltered takes on the environment's dire straits, the UK political landscape, the ominous rhythm of war drums, and the impending AI revolution. But don't let the weighty topics fool you – this album also delves into the lighter side of life, with reflections on parenthood, whimsical creatures, and the sheer bliss of a sea dip. It's Beans on Toast cranked up to perfection, offering a dynamic blend of profound insights and pure, unadulterated enjoyment.
McKOWSKI — Releases New Single: "Ask The Dust" || + Debut Album Out 22 Sept
Taking its title from the John Fante novel of the same name, "Ask The Dust" is an alternate version of the Theme Song from an upcoming movie entitled 'The Spin' which McKowski has written the original story for and is currently composing the soundtrack for.
HOT CHIP SINGER VALENTINA RETURNS WITH HAUNTING, ELECTRONIC-POP SINGLE – 'LOVE MYSELF'
Following the success of her 2021 EP 'Nature', The former Hot Chip and Kano vocalist Valentina makes her much awaited return with new single 'Love Myself'. The beautifully simplistic track combines Valentina's signature vocals over sombre electronic organ instrumentation and nuanced experimental soundscapes. Eery and melancholic; 'Love Myself' transcends its listener to a different spiritual plane, whilst the song's honest and poignant lyrics are sung with an almost hymn-like quality.
Scotland's King Creosote Announces New Album 'I DES'
A quarter of a century since his self-inflicted coronation, and self-released debut solo album, Kenny Anderson – DIY pop voyager, ancestral seaside home restorer, squeezebox lothario, Fife for lifer, diamond miner, hijacker of hearts, and the man also known as King Creosote – has released over 100 records (at a relatively conservative guess), collaborated with the likes of Jon Hopkins, KT Tunstall, Beta Band's Lone Pigeon, and had his songs covered and performed by artists including Patti Smith and Simple Minds. He's now got a new LP, despite or perhaps because of it all. It's called I DES and will be released on November 3.