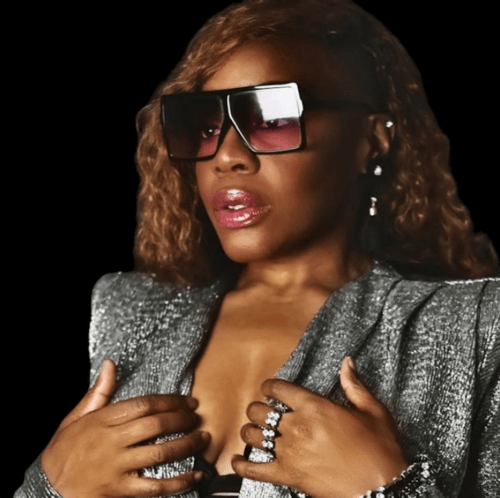 "My next goal is to make more history by becoming a multi-weight division world champion in boxing," announces Franchón, after her fight against Savannah Marshall, taking a loss and turning it into a new challenge.
Alongside her fight, Franchón debuted her first single, 'Secret Place', produced by Grammy-nominated producer C-Rod. She describes how things came together for the release as "a no-brainer".
Launching her music career, Franchón hopes people will be able to see a different side to her outside of the boxing her ring. She's thrilled to have a medium to express more of a deeper, sensitive side.
Franchón speaks to Skope and opens up about her passion for music and the versatility of her talents.
1. Congratulations on your debut single 'Secret Place,' could you elaborate on the inspiration behind this track?
The beat that C -Rod did was just amazing, he did his thing but I just felt like I was going on a voyage to a secret place. Somewhere that you can't normally reach and that was just a vibe. When writing, it came more to life to show like you got to cherish that place whether in a romantic way, a professional way, a personal way that whoever you letting in your secret place they got to keep it secret, cherish it and respect it.
2. How did you choose the team to collaborate with on this release?
I'm blessed to have a great foundation already with the team I have because they're diverse and know what type of person they're working with when it comes to me. Music has always been in my life so my manager knew that was one of the priorities and one of the dreams that I wanted to continue to pursue. The beautiful part is it was just a perfect place the perfect opportunity the perfect everything for me to do this and it was really a no-brainer especially working with Grammy nominated producer C-Rod who's work with the likes of Rita Ora, Lady Gaga and just all these other establish artists …it was not hard.
3. If you could feature any of your idols on 'Secret Place,' who would it be?
I have a lot of artist that I admire not really idolize, but this is a good question, this is a really good question I don't know I can't tell you right now maybe when I get them on the song we can return to this question.
4. How would you describe your personal style?
Well my personal style with music and also fashion is still evolving. I think I'm really coming into my own being a woman of many talents and different personalities you don't know what you'll get. You might get tomboy, you might get glam girl, you might get grunge girl you will get whatever I come up with but my style is just whatever I do with a touch of glam. I just continue to grow and do whatever feels good.
5. What do you hope your fans will take away from your music?
I hope that my fans will get to see a different part of me an extension from me and my expression that they don't get to see with boxing and fashion. The foundation will always be rooted in Franchón, but you get to see different versions of her. I'm a very deep person and I feel things very hard and with my music I get to express it in different ways.
6. Since your American Idol audition, music has always been a part of your life, why did you decide to return now?
I've always been doing music. I have songs that I have recorded I have songs that I started. Boxing just takes a whole lot especially to get to the highest level that I was able to achieve, which was becoming the first undisputed super middleweight champion in history. I believe that you should be able to enjoy the fruits of your labor and I've established myself as a sports figure in the boxing world and continue to grow in the world of sports. I need to come correct and bringing all of me which is my music, my fashion, and my boxing and other creative outlets that I possess … it just makes sense.
7. What do you listening to when you're training?
I like to listen to a little bit of everything. I was listening to Nipsey Hussle, Beyoncé, Megan Thee Stallion, Brandy, and my ratchet music. I like all types of music things that take me back to my earlier days of boxing, like Lil Kim; just a wide variety of music to keep me hungry focused and motivated.
8. What is your victory song?
I really don't have a victory song but I think I do now and the song is called "Secret Place" by Franchón.
9. If someone would be making a movie about a female boxer, who would it be about? Would you consider working on the soundtrack?
I think that since I'm already doing historical things that haven't been done I think we need to make a movie about me & have me on the soundtrack with some other artist and do it like that. My story is still being written but yeah I would love to work on soundtracks for movies that's not just pertaining to boxers or female boxers. I am an artist, a real musical artist and I would just love to be on any kind of soundtrack that would be dope.
10. Could you share any of your future plans with us?
Well yes my next goal is to make more history becoming a multi weight division world champion in boxing. I am ready to perform in the US and the UK. My single 'Secret Place' while also working on my album to drop 2024. I am looking to put together fashion showcase and have it in New York Fashion Week. I have so many plans, but one step at a time.
https://www.instagram.com/thehhdiva/
https://www.facebook.com/profile.php?id=100082727029033