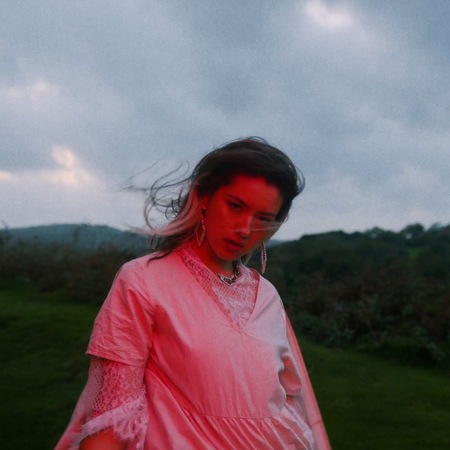 @skopemag news – wednesday – august 30, 2023 @ 10 pm est
https://www.facebook.com/SkopeMag/
https://twitter.com/skopemag
https://www.youtube.com/@skopetv2
https://www.instagram.com/skopemag/
APP – Apple iTunes –
@skopemag APP – Google / Android –
https://play.google.com/store/apps/details?id=hr.apps.n207414718
Support @skopemag –
https://www.paypal.com/donate/?hosted_button_id=3APKAKT8K6ETW
Lael Neale Portrays An Elementary School Teacher In The Self-Directed Video For New Single, "I'll Be Your Star"
Lael Neale portrays a frustrated school teacher with talent show aspirations in the droll and self-directed official video for "I'll Be Your Star," a new single available now on all DSPs. The new song was recorded during the sessions for Star Eaters Delight, her acclaimed 2023 album released earlier this spring.
Puma Blue Shares New Single "Falling Down" / New Album Out This Friday, Sep 1
Today, Jacob unveils the final single ahead of his album release. On the album opener "Falling Down" – premiered earlier today at Paste Magazine – Jacob explains, "We were watching [90's Japanese anime series] Cowboy Bebop in the studio and this dusty sound we made really came from those visuals. I wrote the lyrics during a challenging moment, feeling like my stomach was plummeting and struggling to get myself out of the depressing hole I'd fallen into. The song isn't so much about picking yourself back up as it is about how it feels to fall in the first place."
BRUCE SOORD Reveals Second Single "Nestle In" From New Album 'Luminescence'
After the announcement of his third solo album 'Luminescence', out September 22nd via Kscope and first single 'Dear Life', Bruce Soord reveals a second taster of what to expect from the new solo outing in the form of the electronic led 'Nestle In'.
ORACLE SISTERS SHARE NEW VIDEO 'RUBY ON THE RUN'
Today – August 30th, Oracle Sisters release a new video for 'Ruby On The Run', drawn from their acclaimed debut album 'Hydranism' out now via US indie label 22TWENTY. The video comes just before their UK Festival Exclusive performance at End Of The Road, as well as an announcement of their imminent return with their biggest headline show to date at Village Underground on December 5th.
Electro-pop duo able machines announces sophomore LP & shares bouncy track + video: "Evidence"
Japan, Man reveals groove-laden new bop 'Wormhole'
Rich and dreamy, Wormhole arrives as a courageous offering written when Laeticia Acra was just 15-years-old. Expressing her fears of rejection, the effortlessly unique new single is an honest and articulate reminder not to change yourself to please others.
Sharing more Laeticia shares: I grew up with a hesitation to socialize, and I felt like whenever I did manage to keep a friend around, the fear of them leaving was always apparent, it was like a bomb waiting to go off.
Lil Lotus Shares Glitchy New Single "Millionaire" Feat. kennedyxoxo
Known for blending confessional lyrics, pop-punk melodies, and trap production throughout his genre-defying music career, Los Angeles artist Lil Lotus shares his latest alternative banger, "Millionaire", produced by Matt Malpass (Blink 182, MGK).
KASH DOLL RELEASES NEW VIDEO FOR "RIDIN'"
Detroit rapper Kash Doll has unveiled a new music video for her latest single, "Ridin'," which pays tribute to the cult classic film "Set It Off." The video combines Kash Doll's dynamic style with elements inspired by the iconic heist movie, creating a visually engaging experience.
Lauren Dejey shares stunning new music video for her latest track "Solar"
Last week, the extraordinary talent that is Lauren Dejey shared her newest single "Solar", which will soon be part of her forthcoming EP, altogether showcasing her true potential as an emerging alt-pop artist. Today, she has released a stunning music video to accompany the track, which sees her glowing in the warm light of the "red moon".
Connie Lovatt announces solo album backed by musicians from Yo La Tengo, Dirty Three, 75 Dollar Bill, The Minders & more
Today Connie Lovatt, known mostly for her work in Containe, her project with Fontaine Toups of Versus, and her previous band The Pacific Ocean, announces her first solo album Coconut Mirror which will be released Sept. 27 on Enchanté / Chickfactor.
BETS Shares "Add It Up" Video Via Earmilk for Violent Femmes 40th Anniversary
Today, Bi-coastal alt-pop-star, Bets is honoring the 40th anniversary of the Violent Femmes by releasing the music video for her cover of "Add It Up." With a gentle, airy voice reminiscent of 60's pop vocalists like Margo Guryan, Bets flutters atop a sparse instrumental, transforming a plucky original into a eerie, slow winding spectacle.
Bets honors Violent Femmes' 40th anniversary with visuals for her "Add It Up" cover
dayaway (mem CLAVVS) Share New EP + "blue summer moon" Video via FLOOD Magazine
NOCTOMB Release New Single "Tongues of Madness"
NOCTOMB, the three-piece ensemble emerging from Raleigh, NC, take a genre-bending approach to their song-writing. They merge black metal with diverse influences, and the result wanders seamlessly between harsh aggression and haunting introspection. NOCTOMB's upcoming self-titled album will be released on September 22, 2023.
Bermuda Yae explores the digital realm in Pi'erre Bourne-produced "Big 4" video
Andrew Cushin Releases New Single and Video "Just Like You'd Want Me To"
borza shares his love for life in the collaborative song "Mundo de ilusión"
The song was finished during a trip to Cuba where he met the Spanish singer, Yoandris Torres Fondin. As they were waiting for the studio to be ready, the two of them relaxed on the beach, playing around with song ideas. They recorded vocals for the track right there, and it ended up being the take used in the final version.
NuAsia's Latest Single "Why Are You Back" Captures Heartache and Reflection
Emerging onto the modern country pop scene, NuAsia, the rising musical sensation, unveils their latest single, "Why Are You Back," a heartfelt ballad that delves deep into the complexities of fading love. The song, characterized by its impassioned vocals, captivating harmonies, and crescendoing instrumentals, poignantly portrays the desperation experienced when a cherished connection slips through one's grasp. "Why Are You Back" is available to stream on all music platforms.
SLEEPY HALLOW SHARES NEW SINGLE "FOR YOU" FEAT. TATA
This is the latest release from his upcoming album Boy Meets World, coming soon. The album wil include previously released single "GBG" featuring Marshmello. With a heavy beat and back track, Sleepy uses the electronic flow to call out the competition. He raps "They've been trying to be me since I got a buzz, they gon hate that I'm getting the love." Sleepy Hallow also shared "Good Girls Ain't No Fun" last month where he smoothly talks about his dream girl and all the luxuries he could offer her. Earlier this year, he shared "Pain Talk" featuring Lil Tjay. The guitar-heavy bass production allowed for both artists to express the pain and anxiety they have been going through.
That Mexican OT Lives the Lothario Lifestyle in "15 Missed Calls" Video
That Mexican OT shares his new video for "15 Missed Calls," a slinky Southern slapper featuring his associate Sploosh God. Produced by Subb, the song is a song for the smokers, but not those who stay at home in front of the TV–OT is an active stoner, getting loose and working his charm with baddies: "Fifteen missed calls from my lil' bitch, she say I've been tripping lately/I say, "Nah, I just gotta get this money, I'm on a mission, baby." In the video, directed by OT's favorite shooter, DGreen Filmz, OT gives a glimpse into his SE Texas lifestyle, kicking it with his shirt off as he duets with a grizzled bluesman and invites Sploosh God to join the party.
EL TALENTOSO CANTANTE RONNY MERCEDES LANZA SU MAS RECIENTE TEMA "DESIRE", CON UN VIDEO MUSICAL FILMADO EN JAPÓN
El multifacético cantante Ronny Mercedes presenta su mas reciente propuesta musical, "Desire", un tema en ingles que habla de querer ser mas que amigos con una mujer, y declarándole su amor. La cancion que fue producida por JFabBeatz, viene acompañada de un video musical que fue filmado en Japón.