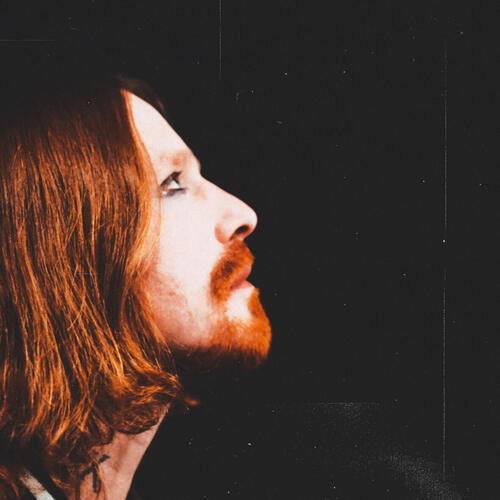 @skopemag news – tuesday – august 29, 2023 @ 12 pm est
https://www.facebook.com/SkopeMag/
https://twitter.com/skopemag
https://www.youtube.com/@skopetv2
https://www.instagram.com/skopemag/
APP – Apple iTunes –
https://itunes.apple.com/app/id1465224822?mt=8
@skopemag APP – Google / Android –
https://play.google.com/store/apps/details?id=hr.apps.n207414718
Support @skopemag –
https://www.paypal.com/donate/?hosted_button_id=3APKAKT8K6ETW
Edge Of Paradise release "Hologram" and announce US tour dates with Dragonforce
Coming off the excitement of their West Coast tour with Lacuna Coil, US based cinematic rock band, Edge of Paradise are thrilled to unveil the music video for "Hologram" off of their new album, HOLOGRAM. Co-produced by the band and Mike Plotnikoff (and mixed by Jacob Hansen)
GRAMMY-NOMINATED, GLOBAL R&B PHENOMENON FRIDAYY DELIVERS POWERFUL PERFORMANCE OF "CHURCH ON SUNDAY" WITH FROM THE BLOCK
Born Francis LeBlanc, Fridayy learned to play several instruments at a young age — including piano, guitar, drums, trumpet, and bass, at the encouragement of his father, a Haitian immigrant, and musician. Nurturing his love for music and instrumentation in a local church choir, where he'd begin to craft his spacious and evocative sound, a blend of alternative R&B and gospel that was also inspired by his favorite acts PartyNextDoor and The Weeknd.
From Admiration to Ecstasy: Peter Foldy's New Reggae/Pop Single 'JUMP LIKE THIS' Captures the Joy of Romance
Have you ever had a crush on someone you've admired from afar but figured that person would never give you the time of day? And then suddenly you realize that this special someone actually might be interested. An encounter, even a brief one, could make your romantic dreams come true. Wouldn't that make you jump for joy?
VON WILDENHAUS — Reveals New Single: "Ketamine" || Part Of New Compilation Available At UK Shows
Apocalyptic avant-pop artist – VON WILDENHAUS – has shared new single "Ketamine", ahead of a UK tour across September.
In lieu of a traditional album release the artist is issuing an extended series of singles across the coming months, culminating in a new compilation 'Von Universe', which will be available exclusively at the UK shows.
JASON DERULO CONTINUES TO HEAT UP SUMMER WITH LATEST RECORD "BODY COUNT"
"It's amazing when two people are drawn to one another without preconceived notions or judgements," says Jason Derulo. "This record is about having a more playful and casual attitude toward romantic and physical relationships and focusing on creating memorable experiences together. Like the song says, 'I don't really care about your body count cause I just want to make that body count.'"
Selcouth Quartet (Joe Russo, Stuart Bogie, Jonathan Goldberger, Jon Shaw) Announce Debut Album; Share New Track
Selcouth Quartet – the dynamic new improvisational group comprising drummer Joe Russo, guitarist Jonathan Goldberger, saxophonist/clarinetist/flutist Stuart Bogie, and bassist Jon Shaw – has announced the release of its self-titled debut album, arriving via Flóki Studios Records on October 20. Recorded in just five days at Iceland's Flóki Studios, Selcouth Quartet is heralded by the new meditative and moody single, "Smaller Horses," available everywhere now.
Katy Kirby Signs To ANTI-, Shares Video For New Track "Cubic Zirconia"
Following the runaway success and critical acclaim of her debut album 'Cool Dry Place,' the witty, playful and intuitive artist Katy Kirby has signed to ANTI- Records and is sharing her first track via the label today, titled "Cubic Zirconia." Listen to it below.
Morgan Wade releases new album 'Psychopath'
The album has received acclaim from the likes of The Telegraph, Uncut Magazine, The New York Times, Los Angeles Times, People Magazine, Forbes and many more. "One of country music's most exciting new voices," hailed The Telegraph, while the Los Angeles Times declared "Psychopath's alpha attitude and potent vulnerability make for one of current country music's more bracing dispatches," and Uncut Magazine call it a, "Potent second from [the] fast fast-rising country rocker… soulful, earthy and endearingly ragged around the edges".
AC/ROCK ARTIST JORDAN ASHER HITS ONE MILLION STREAMS IN FIRST TWO WEEKS WITH 'EVEREST'
Global touring artist Jordan Asher's latest single, Everest, has reached 1 million streams on Spotify in the first two weeks of release, a notable accomplishment for a rising independent artist. Everest's massive impact has led to placement on Spotify's editorial "Radio", "Your Daily Mix", "Release Radar" and "Discover Weekly" playlists.
Jordan's breakout single tells a story of striving for self-improvement and the feeling you get from chasing your dreams. Everest features a special Dolby Atmos mix with an enhanced immersive soundscape for Spatial Audio listeners.
Daneshevskaya announces Winspear debut "Long Is The Tunnel" + shares video for lead single "Big Bird"
Oneohtrix Point Never shares "A Barely Lit Path"
Tapir! Share New Single & Video for "Gymnopédie" / Release New EP via Heavenly Recordings
MONDO GENERATOR: new single "One Two Three Four" streaming
Californian stoner punk icons MONDO GENERATOR (fronted by former Kyuss and Queens of the Stone Age bassist Nick Oliveri) premiere their new single "One Two Three Four" exclusively via Metal Injection today. Their seventh studio album "We Stand Against You" is due out on October 13th through Heavy Psych Sounds.
MONDO GENERATOR Masks A Dark Message On New Single "One Two Three Four"
Power-Pop Punk Don Giovanni Band TEENAGE HALLOWEEN Release "Getting Bitter" Single/Video
After announcing their forthcoming sophomore studio album Till You Return last month, Teenage Halloween have released their brand new single, the second track to be released ahead of the album, titled "Getting Bitter."
LUCI Shares New Single & Video "Martyr" / Announces Debut Album 'They Say They Love You' Out Feb 2 via Don't Sleep
Chicago's Born Days shares new single / video "Deep Empty (DMT Feelings)"
Sinéad O'Connor's "The Last Day Of Our Acquaintance" cover by Amanda Palmer and The Righteous Babes out today
Musician, best-selling author, TED speaker, and community leader Amanda Palmer and powerhouse female supergroup The Righteous Babes have united to pay homage to the late, great Sinéad O'Connor with a deeply personal rendition of the Irish singer-songwriter's classic "The Last Day of Our Acquaintance" – arranged by composer/arranger Jherelk Bischoff – available everywhere today.
BLACKLITE DISTRICT Teases Upcoming 'You're Welcome – XL' Album with New Single, "Just So You Know XL"
South Dakota-based alternative rock artist KYLE PFEIFFER, better known as BLACKLITE DISTRICT, has unveiled his newest single, a re-imagining of his highly popular "Just So You Know," "Just So You Know XL." Produced by BRETT HESTLA, "Just So You Know XL" is the debut single off of the upcoming album, You're Welcome – XL.
EMILY WOLFE RELEASES NEW SINGLE "DEAD END LUCK"
"Dead End Luck" is Emily Wolfe at her alt-rock best. With distorted guitars, powerful vocals, and catchy melodies, the new single showcases Emily's expert songwriting ability. Adding another dimension to the tune, she taped a microphone to a remote control car, catching guitar feedback from different angles of the room and infusing "Dead End Luck" with fuzz in surround sound.
Meernaa Shares New Single 'Bhuta Kala'. New Album 'So Far, So Good' out October 6th on Keeled Scales
Ahead of the release of her forthcoming album, Bay Area native and Los Angeles-based, producer, songwriter and vocalist Meernaa shares the final offering of So Far So Good with her new single "Bhuta Kala." The new song is entrancing and ethereal, laced with guitar picking, keys, strings and vocalist Carly Bond's tranquil melody. So Far So Good is due October 6th via Keeled Scales.
Electric Sons Share New Single + Video "Take Me Over" via Earmilk
After their last single 'Black Lotus', the Sons began working on their follow up. Sample inspired, this latest single is a personal track about a new relationship crossing over into something more serious. The band mixed and mastered the song themselves, with assistance from Maze Studios in Atlanta.
[Video] Electric Sons explore relationships on personal track "Take Me Over"
JOB FOR A COWBOY Returns With "The Agony Seeping Storm" Video/Single
Arizona death metallers JOB FOR A COWBOY return after a near decade long hiatus with their brand new single and accompanying video for "The Agony Seeping Storm." The track comes by way of the band's first new full-length in a decade, set for release in 2024 via Metal Blade Records!
Progressive Rock Project QUICKSILVER NIGHT To Release Ptichka EP
QUICKSILVER NIGHT is set to release their exciting, collaborative new EP, Ptichka, on September 9th, 2023. The captivating, progressive new project features the mesmerizing vocals of Russian artist DIKAJEE. Inspired by genre-bending acts like BJÖRK and NIGHTWISH, she effortlessly weaves her siren-like vocals throughout the EP. Incorporating operatic and madrigal intricacies into its musical structure, the Ptichka EP manages to produce an unmatched emotional experience. The effort also includes performances by special guest guitarists, whose sensational solo contributions bring the project to life and elevate the compositions' brilliance to new heights.
LUCKI Cycles Through Sweethearts in "Gemini Love" Video
Cultivating a rabid fanbase over a decade in the game, LUCKI has transformed into a commercial force without switching up his insular style. Sharing the latest video from his most successful project to date, s*x m*ney dr*gs, the Chicago rapper provides a peek inside his romantic life in "Gemini Love." Blessed with a crystalline beat from Bhristo, J.Dolla & Maxvon, "Gemini Love" explores the deep-seated trust issues that prevent LUCKI from making new friends and fuel his hedonistic lifestyle: "Tell a m*********** I love 'em, starting to feel like extortion to me/I can't slip up and just trust you, it'll be a horror scene," spits LUCKI. In the video, directed by Walker Andrews, LUCKI cycles through romantic partners as he takes time to rest in his L.A. mansion, flexing his diamond-studded watch and sipping from his styrofoam cup. He knows his vices won't heal his deep-seated trauma, but he tries his best to enjoy the ride.