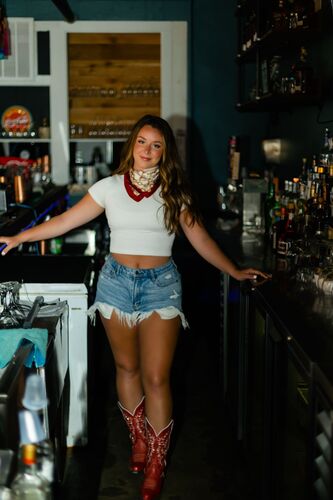 @skopemag news – monday – august 28, 2023 @ 8 pm est
https://www.facebook.com/SkopeMag/
https://twitter.com/skopemag
https://www.youtube.com/@skopetv2
https://www.instagram.com/skopemag/
APP – Apple iTunes –
https://itunes.apple.com/app/id1465224822?mt=8
@skopemag APP – Google / Android –
https://play.google.com/store/apps/details?id=hr.apps.n207414718
Support @skopemag –
https://www.paypal.com/donate/?hosted_button_id=3APKAKT8K6ETW
ROCKIN' ENGINE Welcome Horror Fans And Rockers Home With Bloody Music Video For "Carnival of Evil"
Rockin' Engine's new EP "Altered By Evil" is not only a solid dose of full-throttled rock that will have your body moving, but it's also a homage to some of the best horror characters and events. The third single from the recently released record is "Carnival of Evil" presented now in video form. Inspired by the works of Rob Zombie, they went all out in the production of this video with the help of Joe Lyko of Dark Moon Productions and Light is Art Studio.
Rockin' Engine Premiere Their Captivating "Carnival of Evil" Music Video
[Video] M-Dot drops visuals for Black Milk produced "Not Today" (shot in Dresden, Germany)
Boston heavyweight M-Dot displays his trademark persistence in his latest video "Not Today," produced by esteemed Detroit beatsmith Black Milk (Slum Village, Slaughterhouse, Cypress Hill). The video shot by Arvid Wuensch in Dresden, Germany depicts a "Murphy's Law" scenario (what can go wrong, will go wrong).
SKID LIFE bets on a creative Heavy/Thrash with elements of Doom Metal on new album "Awake"
After a three-year hiatus, the brazilian Heavy/Thrash Metal group Skid Life reunites to record what would be the successor to their last studio album "There's No Peace", released on the same day in 2017. The trio composed by Anthony Juno at vocals and guitar, Billie on bass/vocals and Gar on drums releases his fifth studio album "Awake".
Rising from the ashes of a post-apocalyptic scenario left by its predecessor, the new album comes with a theme of reconstruction and awakening in its lyrics. Awake is the band's fifth studio album and features nine new tracks plus a bonus track. Listen to the album "Awake":
UK RAP HEAVYWEIGHT DAVE COLLABS WITH FRENCH RAPPER TIAKOLA ON 'MERIDIAN' & 'SPECIAL'
Following a historic ten weeks at #1 on the UK singles chart with 'Sprinter', and seven weeks at #1 on the ARIA singles chart, Dave is back with two new singles 'Meridian' and 'Special' with French rapper Tiakola.
PRINCESS GOES — Release Official Video For: "BLUR" || + New Album Out 6 Oct
Princess Goes, the trio led by the charismatic showmanship and signature voice of vocalist, lyricist, musician and actor Michael C. Hall (Dexter, Six Feet Under, Lazarus) alongside keyboardist Matt Katz-Bohen (Blondie, Cyndi Lauper) and drummer Peter Yanowitz (The Wallflowers, Morningwood), have released the cinematic official video for their new single "BLUR". Watch here.
Halifax's KILMORE Release New Music Video "Omitted"
"Today we tend to forget about real heroes and idolize fame and fortune over everyday people who work their whole lives to help. Neil our bassist shows a lot of elements to his bass playing in this song and Jon our drummer really locks into the song, which brings out the best qualities of the guitar and vocals." adds vocalist/guitarist Heather Harris.
Kilmore Stick Up for the "Omitted" With the Premiere of Their New Music Video
Texas psychedelic country band Ghost Party shares new single, "Yankee Reaper"
"Yankee Reaper" borrows its name from a Van Dyke Parks album, conveys a sense of nostalgia and loss through the guise of the surreal, and is treated with a vintage sounding gospel stomp arrangement, where barrelhouse piano, soaring pedal steel, fuzzed out guitar, and hand claps all create a ruckus, supported by the pulse of a finger picked acoustic guitar. Evocative of a psychedelic tent revival, "Yankee Reaper" suggests some sort of cosmic mashup between T.Rex and the White Album sessions. Ghost Party is joined by pedal steel master Will Van Horn, notable for his contributions to Khruangbin and Leon Bridges' latest collaborative EPs.
GLISTA Drops Official Music Video For "Potion of Dializa"
Slovenian grinders GLISTA drops official music video for "Potion of Dializa"; "Never Apologise for Defending Yourself From Being Violated" out on September 1st, 2023 via On Parole Productions.
03 Greedo Isn't Fazed by Jealousy, He Got "Rich On Grape Street"
Jesse Boykins III announces 'New Growth album & releases "Honestly I'm A Threat" single
Produced by Boykins, SOHN, and Two Inch Punch, "Honestly I'm A Threat" is a hypnotic alternative soul offering that showcases the best of Boykins. His buttery smooth vocals shine as they cascade effortlessly over the undeniable groove of the song's sultry, minimalist production.
Lydia Loveless Shares Magnetic New Single/Video "Sex and Money,"
Lydia Loveless (she/her/they/them) today shared her magnetic, vibrant new single "Sex and Money," a standout off their new album Nothing's Gonna Stand In My Way Again, due out September 22nd via Bloodshot Records.
ICYMI: FRIDAYY RELEASES SELF-TITLED DEBUT ALBUM AND POWERFUL VIDEO TO "STAND BY ME"
The 14-track opus featuring Maverick City Music, Adekunle Gold, Fireboy DML, Byron Messia, Chris Brown & Fridayy's Mother traces a creative and personal journey for the rising superstar. It opens with the introspective piano-laden "Came Too Far" uplifted even higher by appearances courtesy of Maverick City Music and his Mom (who offers up a prayer straight from the heart). His booming baritone quivers with raw emotion on the admission, "I knew we would make it someday. I was fucked up couldn't focus through them hard days. All the crazy shit I seen would make you lose your faith. I was 13 the first time I saw the cold face."
US doom metallers THUNDER HORSE release "Apocalypse" video; new album "After The Fall"out now on Ripple Music!
Texas-based doom metal foursome THUNDER HORSE release their brand new "Apocalypse" video today. The song is taken from their third studio album "After The Fall", out now on Ripple Music.
Country Riser Paige Bell Releases Debut Single "Nashville Bar"
Rising country artist Paige Bell has taken her first step onto the music scene with the release of her debut single, "Nashville Bar." The track, now available on all major streaming platforms, is a musical homage to a night of spontaneity, friendship, and adventure that resonates with listeners on a relatable and heartfelt level.
Inspired by a familiar saying that we're not made of sugar and won't melt in the rain – Helaine Vis' new Song 'No Sugar'
Helaine Vis will release her second album, "These Little Games We're Playing," in 2023. The album combines intimate and empowering elements in a blend of Neo-Soul and Trip-Hop.
HYBRID MINDS & VENBEE RELEASE "'If Love Could Have Saved You'"
On the new single 'If Love Could Have Saved You', HybridMinds' D&B production is a hefty emotional roller which underpins Venbee's melancholic tale of lament…"If love could have saved you, you would have lived forever, With your tired eyes and your broken mind, i wished i loved you better" .Together it's a powerful song that moves the feet and touches the heart. Hybrid Minds have already been teasing the single out to fans across their shows with an incredible reception at Glastonbury and Park Life with Venbee.
GRAMMY-Nominated Common Kings Release New Album 'CELEBRATION'
Captivating fans with their seductive island rhythms and pop-infused choruses, Common Kings have added to their studio repertoire with a new full-length offering– 'CELEBRATION' is out today, Friday, August 25th, 2023. In support of the new record, Common Kings will embark on a massive fall tour, which kicks off September 1st in their home state of California.
The release of this highly anticipated album – a follow-up to 2017's GRAMMY-nominated 'Lost in Paradise' – is out now via Island Empire/Mensch House Records.
Discover Eri Blossom's Empowering Hip-Hop & R&B Track "Breakthrough"
SAM GARRETT Debuts New Album Forward to Zion (OUT NOW)
During the pandemic Sam connected to Rastafari wisdom and livity, a connection that has always had a deep place in Sam's heart. Whilst in lockdown Sam started to feel a pull towards the teachings and example of Haile Selassie and the spirit of Rastafari, which gave solace and comfort during these difficult times.
Sony Music Canada Artist laye succumbs to kryptonite on "you're my achilles heel"
laye's last release "Unhappier" was called "alt-pop gold" by The Honey Pop and landed NMF features in France, Canada, Sweden, Poland, and Iceland, a look on the Spotify Canada digital billboard, and covers on Spotify's All New Rock and Amazon Music's Fresh Pop playlists. laye has also been selected as one of Spotify RADAR Canada's September flagship artists.
Country Singer-Songwriter Jordan Moore Releases New Single "We Still Got Today"
Charting new territory in his artistic journey, singer-songwriter Jordan Moore introduces his newest single, "We Still Got Today."
Out Today Canadian rock group Free Under Fire share nostalgic and raucous "Airplane Over Texas"
Free Under Fire is a Canadian rock band known for their signature groundbreaking yet nostalgic sound of rock and sonic live performances. Emanating from Toronto, Ontario, they released their debut album Beauty in Extremes in 2022.
Summer single "Airplane Over Texas" was inspired by a tongue in cheek reference to ZZ Top and the intent to have the listener liberate themselves emotionally in times of distress. They capture that with their signature sound in a bar floor moving, Trans-Am burn out romp that leaves you feeling free.
CARL ADAMS Releases Dynamic Instrumental Single "A Deadhearted Waltz"
"A Deadhearted Waltz" is the enticing upcoming offering from genre-crossing artist CARL ADAMS. The new single is a heavy instrumental composition infused with elements of hip-hop and entwined with neoclassical-esque melodies.
The artist comments:
"The song is relatively somber the entire way through. Somber yet hopeful. [I've] been sitting on this one for a while, more metal to come down the line."
Rising dreamtronica artist drops feel good single
Kenny Muney Makes 'Em Say "UHN UHN" With New Video
Kenny Muney specializes in head-nodding, speaker-knocking Memphis music. Perfecting his flexing as the summer winds down, the Paper Route Empire signee shares "UHN UHN," his new video single. A showcase for Kenny's nonchalant charm, "UHN UHN" finds the young rapper toe-tagging snapping Tennessee trap percussion with his steady, triplet-heavy flow and sly wit: "You a gangsta with your friends, I'm a gangsta by my lonely, yeah." In the video, Kenny Muney reports from his recent travels to Houston, as he rocks Celine and flashes his cash on an airport runway and enjoys himself at a poolside bash.