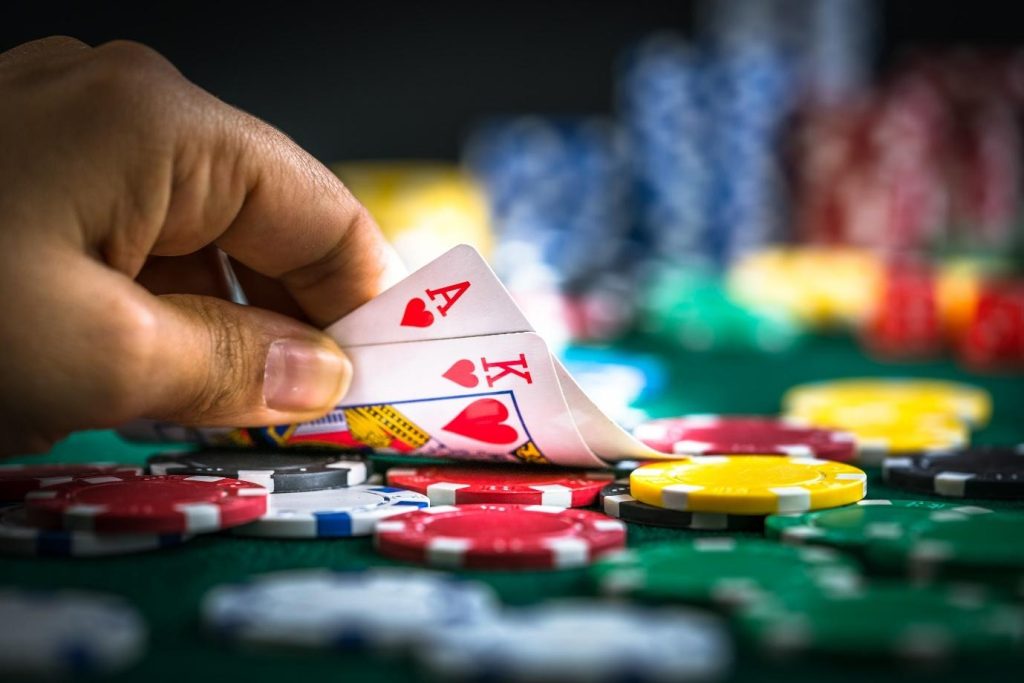 Whether you're a seasoned professional, or you have less gaming experience, here are some top tips for when you're playing this iconic casino classic. 
If you play Blackjack online, or at your local land-based casino, you should make sure you brush up on your knowledge before playing! 
Keep on reading to find out some of our top tips for playing Blackjack…
The Aim: 
The aim of the game is to beat the dealer. 
Often, you'll hear a slightly different approach, which is to be the first person to hold a hand equalling 21 or finish the game with a total that is closest to 21. Whilst this isn't incorrect, it's only one way you can win. For example, if the dealer holds a hand that exceeds 21, then they will go bust, which means that they lose and you automatically win.
How to play:
Blackjack is one of the most popular casino games for a reason – it's simple to learn! 
Suits have no relevance when it comes to this card game. Card numbers from 2-10 are taken at their face value, whilst picture cards (Jack, Queen, King) are taken as a value of 10. The value of an Ace is the player's choice, as it can be taken as a 1 or 11, depending on which benefits your hand. 
At the beginning of the game, you'll be dealt two cards. Both will be face down. The dealer will also receive two cards, however, one of these will be face-up and visible to all players. Once all cards have been dealt to participating players, it's decision time. 
If you're happy with the hand you've been dealt, you can choose to stand, which means you don't take any more cards. If you would like to receive another card, you can hit. This can continue until you inevitably go bust – so choose wisely. 
If you're holding a matching pair of cards, you can choose to split and separate your hand into two separate parts. This can be a great move if your pair leaves you dangerously close to exceeding a total of 21. There's also the option to double down which allows you to place another wager to then receive a third and final card.
Top tips: 
Before playing, become completely familiar with the basics, so you know exactly what it is you're doing. 

House advantage – The odds of winning at blackjack can be as high as 42.22%. However, this does not mean the house wins 57.78% of the time. That's because there is a third possible result – a push.  

Placing side bets during the main gameplay is not compulsory and sometimes, a casino won't allow it. The most popular side bets include 21+3, perfect pairs or lucky ladies. Be aware that placing a side bet will include an additional wager. 

Always respect the dealer and other players – whether you win or lose, you should always maintain a level of formality and thank the dealer. 
Hopefully, you are now more prepared to play Blackjack at a casino of your choice – will you be playing anytime soon?