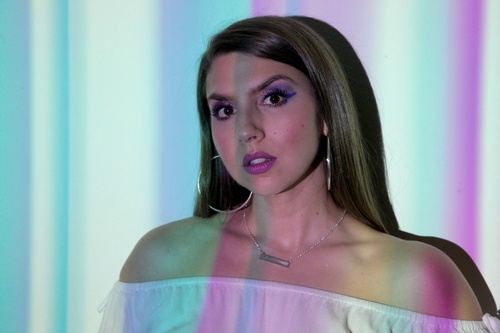 Indie pop artist, Jessica Mar, is releasing an addictive new anthem for cycle breakers titled "Broken Heart," an ode to embracing our own inner power via rejecting societal norms. With smooth, fresh beats, Mar portrays a catchy yet electrifying pop track. Her passion for songwriting shines through with these fierce and sassy lyrics based on her perspective of cultural programming.
https://vyd.co/JessicaMarBrokenHeart
Captivating beats and natural melodies take this single to the next level. Drawing on her personal observations as fuel for the track, the lyrics are fiery, powerful, and enticing, grabbing listeners' attention by singing what most won't speak out loud. "I wrote 'Broken Heart' based on what I've personally been told and witnessed culturally," says Mar. "We tend to program girls, in particular, into seeing themselves as a bystander in their own story, which perpetuates the narrative that it's easier to seek meaning externally instead of recognizing our own inner power." Beto Vargas (Beto Vargas Productions) and Mert Özcan (The Record House) produced "Broken Heart" along with the rest of the songs on the debut album. The journey of life is different for everyone, but Jessica Mar shows through "Broken Heart" that we are stronger than we've been led to believe.
"Broken Heart" showcases Jessica Mar's ability to craft powerful songs based on her experiences that relate to the audience. "This song talks about taking what you've learned, calling it out, and turning it on its head ." The lyrics are made for anyone who is ready to reclaim their own inner strength and sing about it at the top of their lungs. Jessica Mar creates music that resonates with audiences and instills a sense of upliftment. Download and stream "Broken Heart" soon on digital music platforms worldwide and visit her at JessicaMar.com.
Instagram: @thejessicamar (https://www.instagram.com/thejessicamar/)