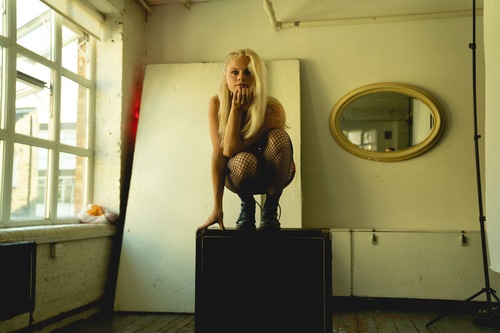 @skopemag news – friday – august 25, 2023 @ 11:30 pm est
https://www.facebook.com/SkopeMag/
https://twitter.com/skopemag
https://www.youtube.com/@skopetv2
https://www.instagram.com/skopemag/
APP – Apple iTunes –
https://itunes.apple.com/app/id1465224822?mt=8
@skopemag APP – Google / Android –
https://play.google.com/store/apps/details?id=hr.apps.n207414718
Support @skopemag –
https://www.paypal.com/donate/?hosted_button_id=3APKAKT8K6ETW
HUNNY SHARE WARM & FUZZY NEW MUSIC VIDEO "89cc"
Striking an addictive balance of indie-pop playfulness and emo vulnerability, Los Angeles band HUNNY share their new single and accompanying music video, "89cc". Ahead of their sophomore album Hunny's New Planet Heaven out on October 6, "89cc" is a mellow mid-tempo rocker with heartfelt songwriting and a driving rhythm, complete by a lush saxophone solo.
BUZZING SONGSTRESS FRAWLEY RELEASES NEW SINGLE "FIGURE YOU OUT" TODAY
Practically breaking TikTok with just a snippet, rising New Jersey-born and Los Angeles-based singer and songwriter Frawley serves up her anxiously awaited new single "Figure You Out" available now via Republic Records/More Than Friends.
Rykarda Parasol announces new album 'Tuesday Morning,' shares new single & music video
San Francisco-based singer-songwriter Rykarda Parasol is excited to announce her fifth album Tuesday Morning, which will see a wide release on October 24, 2023. The first preview of the album is "Get Down With Your Bad Self," a heady mélange of dark lounge rock and 60's elegance. The track is accompanied by an animated official music video, which provides an apt backdrop for the track's brooding sophistication. The video debuted at BUST, who praised the track's "hypnotic, rhythmic beat, guitar riff and Rykarda's penetrating vocals."
The Killers Release New Single "Your Side of Town"
The Killers have released their first new music of 2023 with "Your Side of Town" on Island Records. Written by frontman Brandon Flowers, and picking up where last year's acclaimed keyboard-driven track "boy" left off, the song's synths and distorted vocals at the chorus create a fresh take on the band's extraordinary ability to produce an anthem for the ages. The band is set to discuss the new song today with Hanuman Welch on Apple Music 1's ALT CTRL show.
Stella Santana releases 'Distant II' EP and unveils new video
Production for "Eternal Sunshine" spanned across two coasts and was done by artist-producers Daniel Lynas (A$AP Rocky, Kaytranada), Grammy-nominated Nico Farmakalidis (NicoTheOwl) and London's Subculture. Each providing their signature touch on the collaborative effort.
Dabda's new EP, Yonder, is out now on Electric Muse (Seoul, South Korea)
Trevor Hall 's new song 'losing you' is a mad love song for the divine
Trevor Hall is thrilled to share "losing you," the newest sampling from his forthcoming album Trevor Hall and The Great In-Between. "''losing you' is kind of a mad love song for the divine … when you're so crazy about something that you're losing sleep over it. That feeling of longing can literally keep you up at night, but in essence, because that thing you're mad for is eternal, it is never lost and always present everywhere all at once," explains Trevor.
Alt-Pop Artist Liam Benayon Shares Playful Hyper Bop "Next Chapter"
Initially falling in love with music behind the scenes as a producer and songwriter, Liam Benayon finds his voice as a glittery, yet brash pop artist. The pairing of his synth driven dance productions, electronic vocal performances, and background in pure pop lyricism, offer an eclectic sonic experience.
Liam's new single, "Next Chapter," is a cheeky jaunt inspired by a boy obsessively sending him the books he was currently reading. The track originally was shelved, but inspired by feedback from others he decided to fill it out with a blend of pop sub-genre inspo and release it.
For Skope: Gian Varela teams up with Sunnery James & Ryan Marciano for latin-influenced tech-house "Keloke" (out now)
guccihighwaters Drops Soul-Stirring New Single "the one"
LA-based artist/producer guccihighwaters is back today with his haunting new offering "the one" — a bleeding-heart alternative R&B track elegizing a love fallen casualty to ambition.
SPENCER ELMER DROPS SOOTHING TRACK 'HOLD IT DOWN'
After a flurry of acclaimed releases, Spencer Elmer returns with "Hold It Down", an ode to the delicate balancing act between relationships and career. As Spencer soars as an artist, his hunger for success overrides his desire for romance forcing it to take a backseat as he confidently climbs to the upper echelons of the music industry. His careful and considered lyricism overlays a pulled-back instrumental set with soothing guitar strings and a feathery melody, resulting in a downbeat track that is almost melancholic – a sound that we're yet to hear from Spencer.
Vancouver Psych-Pop, Old Man Canyon Questions Reality with "What's Even Real Anymore," New EP out 9/29
FREDO BANG RELEASES NEW SINGLE "BANG MAN"
[Video] M-Dot drops visuals for Black Milk produced "Not Today" (shot in Dresden, Germany)
Boston heavyweight M-Dot displays his trademark persistence in his latest video "Not Today," produced by esteemed Detroit beatsmith Black Milk (Slum Village, Slaughterhouse, Cypress Hill). The video shot by Arvid Wuensch in Dresden, Germany depicts a "Murphy's Law" scenario (what can go wrong, will go wrong).
ANELLA HERIM SHARES NEW SINGLE, "WHO I AM" AVAILABLE TODAY VIA DEF JAM RECORDINGS
Rock Legends Hurricane Drop New Video For Queen Cover of "Under Pressure" In Support of First New Album Release In Over 20 Years Through Deko Entertainment
Candlebox – Final Studio Album 'The Long Goodbye' Out Now!
"I hope the whole world gets a chance to hear this record and loves it as much as we do; it's a pretty special record," shares front man, songwriter and founding member Kevin Martin.
U.D.O. Launches Lyric Video For "Fight For The Right;" New Album, Touchdown, Out Today On Atomic Fire Records
The String Cheese Incident channel Bob Marley in new song "Ain't I Been Good To You"
"Ain't I Been Good To You" is a simple reggae-styled tune," explains SCI bassist, Keith Mosely. "I came up with the groove and melody and then tried to imagine what Bob Marley might write for lyrics. The song explores a popular theme of love, longing and acceptance, and is a tribute to Bob, one of my all-time musical heroes. I hope you enjoy it!"
THE CHURCH release new single "Realm of Minor Angels"… on tour soon!
Few bands enter their fifth decade of making music with all the fierce creative energy of their early years. Even fewer bands are like The Church. With a Fall Tour kicking off on September 28th in Seattle, WA and circling the States and hitting SoCal, New Mexico, Georgia, Florida, and Illinois in support if their critically-hailed 26th album The Hypnogogue, these psych-guitar masters will be releasing a Deluxe Edition for this album on September 22, 2023 via Communicating Vessels. In anticipation for both the expanded version and the tour, The Church are releasing the next single "Realm of Minor Angels," which can be heard here. As one of the additional tracks added to the Deluxe Edition, the song falls expertly within the band's forward-facing oeuvre.
Watch "Halcyon" – the vividly emotional video & single from The Sleeping
MILITIA VOX Premieres "Desires Of This World (Envy)"
Randy Steele Delivers Clever & Quick Bluegrass EP, High Cold Wind – Out Today
Randy Steele is an award winning banjo pickin' singer/songwriter from Chattanooga, Tennessee. A career firefighter who picked up the banjo to decompress and pass the time at the fire station, Randy's creative music ranges from clever character based narratives to deeply personal and revelatory. Emotionally powerful, Steele can wake you up with a hard-drivin' song, draw you in with profound lyrics, and have you laughing (or crying) with a compelling confession.
S.O.R.M Release Debut Album, "Under My Skin", out NOW on Noble Demon
S.O.R.M, the hard rock sensation hailing from Lidkoping, Sweden, releases their highly anticipated debut album Under My Skin today via Noble Demon. Featuring eleven brand new and electrifying tracks, this remarkable debut showcases the band's unique blend of hard rock, heavy metal and classic rock, that is sure to appeal to a wide range of fans worldwide!
STICKMAN ANNOUNCE DEBUT ALBUM & DROP 'MY GENOME'
Welsh disco-punkers Stickman announce their debut album 'Cyanide Smile'. Due to release this Autumn, the record shares the flamboyant fruits of their summer touring & studio sessions.
Described as 'disco punk with a touch of mid-life crisis' their sound is unmistakable. Essentially anthemic alt.punk, their craft effortlessly switches up genres, complete with soaring choruses and dynamic melodies.
Introducing: Izzy S.O & bite back single 'Silly Me'
Today London-based Izzy S.O bites back with thumping new single 'Silly Me'. Infectious and buzzy, the new single is an enticing display of bold guitar riffs and cathartic songwriting, putting Izzy S.O firmly on the map as an artist to watch.
Devorah Drops Electrifying New Single "Escape Our Love"
Singer-songwriter Devorah – is set to ignite dance floors worldwide with her latest release, "Escape Our Love." Taken from her forthcoming album I Am, this exhilarating electropop anthem showcases a dynamic rhythm that seamlessly intertwines with emotionally charged lyrics, encapsulating the multifaceted journey of love.
NEW SHITTYBOYZ ALBUM OTW + DROP NEW TRACK & VIDEO
ATLANTA'S HOTTEST RISING STAR 21 LIL HAROLD IS IN THE "HALL OF FAME" ON NEW SINGLE & MUSIC VIDEO OUT NOW
Singer-Songwriter Rob Roth Releases "Awol"
AMBER LIU REUNITES WITH JACKSON WANG AND YULTRON FOR NEW SINGLE "HARDER" AND ANNOUNCES "NO MORE SAD SONGS" WORLD TOUR
Multi-talented artist Amber Liu is back with a pleasantly familiar sound. Returning to her 2022 EP trilogy, bridged from a series of tracks guaranteed to fit everyone's taste, Amber's goal this time around is to satisfy any fans she may have missed. Released as the title track of "Z!", "EASIER," featuring international sensation Jackson Wang, takes on a new identity with the help of electronic artist YULTRON with HARDER (feat. Jackson Wang and YULTRON) that is now available on all streaming platforms.
Female Powerhouse Paytra Drops New Single "Bright Red Flags"
Emerging as a multigenre sensation, Paytra has unveiled her newest single, "Bright Red Flags," an inspiring anthem that speaks directly to anyone who has ever found themselves caught up in love, ignoring the warning signs of a toxic relationship. With her signature flair and magnetic presence, Paytra delivers a heartfelt message, holding the hand of her listeners as they navigate the complexities of love and self-discovery.
International Music Sensation Raja Kumari Celebrates Women in Sexy New Anthem "Juice"
supergloom Share "Glass Ajar" Final Single + Video Via Atwood
SPEND "24 HOURS" WITH ABSOLUTELY AS SHE UNVEILS NEW SINGLE & MUSIC VIDEO OUT NOW!
America Jayne Shares New EP + "Parasite" Focus Single
Earlier this summer, Brooklyn-based alt-rocker America Jayne shared two brand new singles, "Eat You Up" and "Life Of The Party," each of which exhibit a stylistic shift for the musician and employ introspective vulnerability. Today, she finally shares her sophomore EP, Shove It, alongside focus track "Parasite."
PIERCE EDENS SHARES NEW TRACK, "THE ONLY ONES" FROM FORTHCOMING ALBUM 'A LIFE IN TRADE' OUT SEPTEMBER 15
A Life In Trade, the fifth studio album from Pierce Edens, is due September 15, 2023. Today, the illustrious troubadour is proud to share the official music video for the emotive track "The Only Ones," (watch/share).
Buku & SubDocta Deliver Delectable, Mind-Twisting Dubstep Collab "Sweet & Sour" on Bassrush Records – OUT NOW
PIttsburgh native Buku has been leaving an indelible mark on the bass scene, using his history as a drummer and a Music Technology degree to create a catalog that's impossible to emulate. SubDocta is a producer based out of Reno known for doctoring his own unique brand of dubstep and bass music he lovingly has coined as West Coast Wobble. The two both occupy a similar category of mind-bending bass, and they are showcasing it with their new collab for Bassrush Records. "Sweet & Sour" is a trippy freeform dubstep track with all the ingredients to make dancefloors nice and crispy with its tribal drum circle percussion, whimsical woodwind melodies, jungle textures, and guttural left-field drop that cooks into a crazy half-time section.
Crystal Skies and Amidy Unite on Blissful Melodic Bass Collab "Nirvana" on Lost In Dreams Records – OUT NOW
Electronic duo Crystal Skies have cemented themselves as a prominent name in the melodic bass space, originally ascending with their unique blend of dubstep and rock-infused electronic music. Amidy is an L.A-based singer, songwriter and producer who has been making waves in the same lane at a equally impressive degree. The two talents are regular fixtures on the Lost In Dreams Records label, and they are teaming up for their first-ever collab together. "Nirvana" features Amidy's signature vocal croons, with idyllic lyrics about finally finding inner peace, and his rejoice is matched by a euphoric, upbeat production with sparkling arps, punchy drums, soaring synth sequences, heart-racing stutter sections and warm piano chords.
Bizo and Dr. Ushūu Connect on Diabolical Dubstep Collab "Bondyvoid" on Gud Vibrations – OUT NOW
French producer Bizo is quickly climbing up the ranks of the dubstep scene with a sound he has been refining for the majority of the last decade. Dr. Ushūu is a Lisbon-born, Paris-based artist who has been making headway in the dubstep space with a slew of tracks balancing clobbering bass with flourishes of melody. They are teaming up on their new collab for NGHTMRE and SLANDER's Gud Vibrations imprint. "Bondyvoid" is a futuristic cyber attack on the senses, built around sinister robotic vocals that feed into the mayhem created by rapid-fire laser synths, quaking bass hits, crunchy low-end and bass growls with a taste for blood.
Single Out Today from Nathaniel Paul
"I produced this song myself and played on the instruments in a closet outside Chicago, IL," Nathaniel says. "I really wanted to make a full band sound with a synth pop overtone. I wanted something you could enjoy on a long ride with the windows down."
Shimmy-Disc Share Video for Bruce Haack's "Army Ants In Your Pants"
Today, Shimmy-Disc finally unveils their brand new posthumous Archival Reissue of Bruce Haack's 1974 record, Captain Entropy. Alongside the record's release today, Shimmy-Disc additionally shares a video for focus track, "Army Ants In Your Pants," created by Ryan Hover.
Careful Shares Single "I don't mind" via MXDWN
Art-pop project Careful releases the third single, "I don't mind" off their upcoming EP Promise / Practice – due out on September 22. "I don't mind" is a breakup anthem, kind of. The singer alternates between, on one hand, privately moping, and on the other, lashing out at their former partner to cover up how sad they really are. Something along the lines of "I was the best you were ever going to get, and you left me anyway".
mxdwn Premiere: Careful Debuts Anthemic New Single "I Don't Mind"
Cameroonian Afro Futurist Pop artist Moken releases new single "Glory Days"
Atlanta's Moken, a Cameroonian Afro Futurist / Avant Garde pop artist with one of the most unique croons you've ever heard, is releasing his first new material since 2019's "Missing Chapters," which was lauded by Fader, PRI's The World, Popmatters and more.
RILEY THOMAS IS SIRIUSXM THE HIGHWAY'S NEWEST "HIGHWAY FIND"
A coveted honor within the country music community, the "Highway Find" program is part of SiriusXM The Highway's (channel 56) commitment to spotlighting outstanding new talent in the genre. Riley Thomas joins an elite group of power players with the accolade, including 2022 ACM New Male Artist of the Year Parker McCollum, reigning CMA Entertainer of the Year Luke Combs, Griffen Palmer, Gabby Barrett, Maren Morris, Dan + Shay, Florida Georgia Line, and many more.
Dive Into MASSIVE SCAR ERA's Beautiful and Melancholic Metal With "Back To The Sun" Off "Metal Goes Egyptian" Out Nov 2023
Massive Scar Era is the brainchild of the visionary artist Cherine Amr, who leads a collaborative journey with diverse musicians in every EP, bringing her unique vision to life. Originating from Alexandria, Egypt, and currently based in Montreal, QC, Massive Scar Era defies genre boundaries, weaving together a captivating tapestry of progressive rock, post-grunge, Egyptian music, and metal, resonating deeply with audiences across the globe.
maeve & quinn Share Single "I Know I Will" via Under The Radar
"I Know I Will" is the fourth single from maeve & quinn's upcoming LP Another Door. The song speaks to the tenuous liminal space between leaving a romantic relationship and shoring oneself up to move forward. The song begins with a reflective, spare electric guitar line that accompanies the narrator as she seeks to find her emotional footing. Instrumentation builds as the lyrics become more self-assured, resounding especially in the choruses where the twin sisters' blood harmonies shine — "I'm not sorry that I'm on my own / the sky is clear", embracing the freshness and freedom of returning to one's own company. The push and pull remains though, between what we hold onto and what we let go of as hindsight informs our experience of a relationship — "My memory has a memory / that brings me back to you / my memory has a memory / and I don't know what's true". The song ultimately arrives at a place of readiness to heal. Grounded in piano and electric guitar motifs, the outro is an expansive instrumental landscape, an arc toward being at peace with oneself, with or without a significant other.
NIGHTLY Releases Highly Anticipated Sophomore Album wear your heart out
The new collection of 14 tracks – each written and produced by Nightly (Jon Capeci, Nick Saintato, and Joseph Baretta) – is a rich, breezy and ethereal sonic experience paired with emotionally candid lyrics.
Night Wilds Alt Rock Single "New Jerusalem" from Forthcoming Concept Album
The progressive rock band Night Wilds are gearing up for the release of their debut album, the 17 song concept album All That Should Have Been. Building on the release of the album's first four chapters that narrate the overall story and situation of the album, the alt rock and lightly metal song "New Jerusalem" steps away from narration and into the more traditional song structure.
FRIDAYY RELEASES HEARTFELT MUSIC VIDEO TO "STAND BY ME" – SELF-TITLED DEBUT ALBUM OUT NOW
The 14-track opus featuring Maverick City Music, Adekunle Gold, Fireboy DML, Byron Messia, Chris Brown & Fridayy's Mother traces a creative and personal journey for the rising superstar. It opens with the introspective piano-laden "Came Too Far" uplifted even higher by appearances courtesy of Maverick City Music and his Mom (who offers up a prayer straight from the heart). His booming baritone quivers with raw emotion on the admission, "I knew we would make it someday. I was fucked up couldn't focus through them hard days. All the crazy shit I seen would make you lose your faith. I was 13 the first time I saw the cold face."