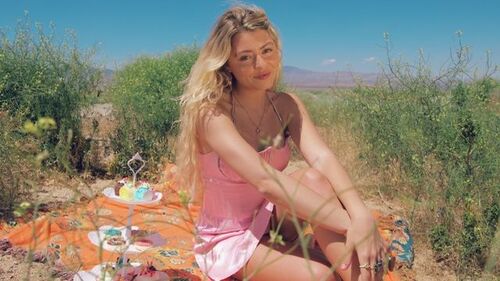 @skopemag news – monday – august 21, 2023 @ 3 pm est
https://www.facebook.com/SkopeMag/
https://twitter.com/skopemag
https://www.youtube.com/@skopetv2
https://www.instagram.com/skopemag/
APP – Apple iTunes –
https://itunes.apple.com/app/id1465224822?mt=8
@skopemag APP – Google / Android –
https://play.google.com/store/apps/details?id=hr.apps.n207414718
Support @skopemag –
https://www.paypal.com/donate/?hosted_button_id=3APKAKT8K6ETW
Dan Sultan Releases Self-Titled Fifth Studio Album
Today, Australian alternative musician Dan Sultan shares his fifth studio album, Dan Sultan via Liberation Records. Following the album's release, Dan will support Vance Joy across the US and Canada (including performances at iconic venues Red Rocks Amphitheatre, Central Park and The Ryman). He'll then return to Australia for dates in September and October. See below for the full list of dates.
HEXICON Announce Release of "Void King" Single and Music Video
Brent Barker Premieres "Abnormify" Featuring Ken Mary & Pete Griffin
Most Followed Country Music Artist On TikTok, Tayler Holder Releases New Single "Til She's Gone" Following A Premiere With All Country News
Most Followed Country Music Artist on TikTok, Country Music Singer-Songwriter Tayler Holder released his latest single "Til She's Gone" following a premiere with All Country News. This new single follows the success of Tayler's last single "Time In This Truck" which the music video for the catchy track premiered with Taste Of Country and has been in rotation on CMT. Though many may have found Tayler via TikTok he is carving his own lane in the country music world as he continues to release classic singles further cementing himself in the Country landscape.
LEONE Release New EP via Atwood Magazine + mxdwn Feature | 'GTFOH' Out Now
GTFOH is all about reclaiming your power; the sophomore EP from Brooklyn-based alt rock group LEONE is ultimately a comment on the times that we're living in. In a world that is constantly trying to beat us down, LEONE hopes that GTFOH will serve as a reminder to stand up for what you believe in and fight for your life.
Premiere: Queer Alt-Rock Band LEONE Show Their Full Hand in Sophomore EP 'GTFOH'
NEWS: Lion Heights Release New Single "Love Marijuana" Featuring Chuck Fenda Off Upcoming 'Not Done Fighting' Riddim
Outlaw Reggae outfit Lion Heights have unveiled their new single "Love Marijuana" featuring Chuck Fenda. The song is taken from Lion Heights forthcoming Not Done Fighting Riddim, due for release September 1st. Lion Heights are set to join Drifting Roots for a joint tour this September in support of the riddim and their new full-length LP False Reality.
Coldwards Release New Single "Bad News" + Official Music Video
Alternative Metal band COLDWARDS released their new single "Bad News" along with the official music video to all major platforms via Wake Up! Music Rocks. "Bad News" is the title track from their forthcoming EP Bad News.
THE LONELY ONES Release New Single "One More Time Around" + Official Music Video
Jeff Plankenhorn Unveils Single 'Alone at Sea' – New Disc Sept 29th
Plankenhorn's songwriting, expressive vocals, and musicianship are front and center on Alone At Sea produced by Colin Linden (Bruce Cockburn, Keb Mo). Lyrically that exploration manifests in songs such as the title track, which poured out of Plankenhorn, aka Plank, so fast, he had to be convinced not to tamper with it. "Alone At Sea" is nestled between two of the album's many up-tempo tunes and envisions an adventurous soul who's searching for self-awareness and learns to appreciate solitude — as Plank has since moved to Canada's Vancouver Island freed him from his previously landlocked Austin, Texas existence. Plankenhorn explains that the song "Alone At Sea" is almost a stream of consciousness, a song I wrote combining the search for self-awareness and love for adventure. To find yourself alone but to be OK. But who will you leave behind?"
RIIZE Releases New Song And Video, "Memories"
Arriving hot on the heels of their first-ever showcase at KCON LA 2023 yesterday, "Memories" is an anthemic hip-hop hybrid track with a drum and bass-infused chorus, propelled by the group's soaring vocals. The song serves as the perfect introduction to RIIZE, with the boys singing about chasing their dreams and creating memories together. "East to the south, to the north, to the west side…we RIIZE!"
Craig Owens releases new album VOLUME 1 on Velocity Records
Owens has brought new life to favorites from his vast catalog of work, pulling songs from Chiodos, Destroy Rebuild Until God Shows, Isles & Glaciers and badXchannels. Tracks like "Baby, You Wouldn't Last A Minute On The Creek" (Chiodos) and "GOLD" (Isles & Glaciers) transform into lush, emotional piano ballads. Destroy Rebuild Until God Shows track "Mr. Owl Ate My Metal Worm" gets an acoustic makeover while still capturing the intensity of the original. "It's Easy" marks the only totally new song on the record, a rich auricular experience about seeking relief. The album concludes with a bright rendition of Chiodos hit "3 AM" that is begging to be sung-a-long too. VOLUME 1 serves an incredible journey through Owens writing and performance ability, spanning eighteen years of work.
Out Now: UNITYTX share new single "DIAMOND DIEZ"
Fake Fever shares "Unknowable" ahead of sophomore LP out Sept. 1
Today Fake Fever, the NYC-based vaporwave project of Andrew Barnes, shares "Unknowable," the third single from its second LP, Inside The Well (due Sept. 1).
Ashlie Amber is revvin' our engines with her highly-anticipated new release "Chevy"
LA electronic/pop artist Annie O'Malley drops new single "Klose the Door"
LA area songwriter and online persona Annie O'Malley is excited to announce her new single "Klose the Door", which dropped August 18th on all DSPs. On the heels of her recent single "11th Hour", her relentless work ethic is showing no signs of slowing down and has built her own following of like-minded creatives and musical misfits. While Annie may fit nicely into pockets of pop and indie songwriter playlists, her music stands out immediately with her inclusion of hyperpop, drum & bass, and a unique singer-songwriter finesse. We take that back, she actually stands out like a bright multi-color bow, but she'll fit perfectly on the Coachella bill (anyone reading?).
French Montana – Good Summer [DJ Pack]
NEW single and lyric video "Pray for Blood" from SKULL SERVANT!
Skull Servant is a psychedelic doom metal band formed in 2022 in Chapel Hill, North Carolina. Our musical inspiration is drawn from bands like Black Sabbath, Electric Wizard, Darkthrone and The Sword. The band's lineup consists of Noah Terrell (bass guitar/vocals), Calvin Bauer (guitar/vocals) and Ryland Dreibelbis (drums). Noah and Calvin previously collaborated on projects such as NuCorporate, Lit Surplus and DK Unusual. Calvin and Ryland met through their work together as members of Spreadloves.
The Darien Gap Release Haunted Lots EP
Today marks the release of the fantastic debut EP by indie-punk duo The Darien Gap. Fronted by Brian Moss (Great Apes, Hanalei, The Ghost, The Wunder Years), the project combines raw punk music with exceptional lyricism.