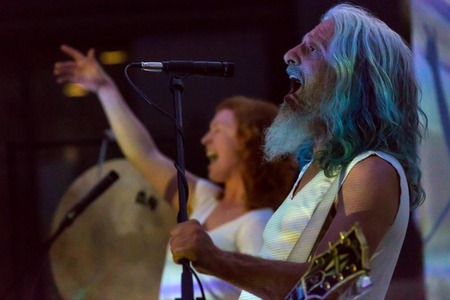 @skopemag news – tuesday – august 15, 2023 @ 1 pm est
https://www.facebook.com/SkopeMag/
https://twitter.com/skopemag
https://www.youtube.com/@skopetv2
https://www.instagram.com/skopemag/
APP – Apple iTunes –
https://itunes.apple.com/app/id1465224822?mt=8
@skopemag APP – Google / Android –
https://play.google.com/store/apps/details?id=hr.apps.n207414718
Support @skopemag –
https://www.paypal.com/donate/?hosted_button_id=3APKAKT8K6ETW
Indie/Blues Artist Jesse Roper Shares Soulful New Single "Throw This Rope"
Following up on "Make It All Work Out," the first single to be shared from his forthcoming album (set for release later this year), Roper is now releasing the second of multiple energetic, fresh, soulful and R&B inspired tracks. "Throw This Rope" is about being told how to run your life and career by folks who are currently running theirs aground.
New Album // Poetic Grunge meets alt rock The Dionysus Effect
The single "Girl Like A Bomb", "was inspired by the novel Girl Like a Bomb. I loved the idea of someone finding self-actualization through hooking up with someone, and I had to write a song about that experience. There is something decadent but also romantic about someone becoming their best self after a hookup," confides frontman Christoph.
Known for their enthralling fusion of grunge rock, darkwave indie, alt-rock and pop that forges a poetic expression, The Dionysus Effect has received acclaim from the likes of Loudwire, Earmilk, Atwood Magazine amongst many others.
SANDS Experiments With 90s New Wave on 'When It Starts To Rain'
DARTZ RELEASE NEW SINGLE/VIDEO 'EARN THE THIRST' + ANNOUNCE NZ TOUR
FRIDAYY – R&B's RISING FRESHMAN STAR – REVEALS TRACKLIST FOR HIS DEBUT SELF-TITLED ALBUM FRIDAYY
Born Francis LeBlanc, Fridayy learned to play several instruments at a young age — including piano, guitar, drums, trumpet, and bass, at the encouragement of his father, a Haitian immigrant, and musician. Nurturing his love for music and instrumentation in a local church choir, where he'd begin to craft his spacious and evocative sound, a blend of alternative R&B and gospel that was also inspired by his favorite acts PartyNextDoor and The Weeknd. Between 2012 and 2013, Fridayy released a steady stream of music on SoundCloud, and while he worked on his art quietly, Fridayy actively pursued a career in basketball, but an injury derailed his NBA dream. He returned to his first love and set himself back on a path towards music full-time.
To Be Human: Toronto Peruvian Artist Arturo Rojas Unveils Powerful Message in 'Te Diré (Ser Humano)'
Humans make mistakes, take things for granted, and experience pain. You cannot run from it. Embrace your missteps and march forward. Humanity demands it.
Portland neo-classical folk project Twin Bridges releases new music video
Twin Bridges – the Portland-based chamber pop / neo-classical folk project of cellist and songwriter Zach Gerzon – just released a new single and music video, Carbon & Dust. The track is taken from his forthcoming full-length, which will be out 10/27.
CHASE RICE'S "BENCH SEAT" MUSIC VIDEO CONTINUES TO IMPRESS AS AWARDS SEASON APPROACHES
When Chase Rice's longtime friend came to him with an idea for a song about "a guy and his dog driving around together," the Diamond-certified songwriter laughed. "That cliché was exactly the type of thing I was trying to avoid on this album," Rice remembers. And yet, once he sat down with his acoustic guitar to craft what would become one of four solo writes on the critically acclaimed project, the result was anything but cliché. With "Bench Seat" and its corresponding music video, Rice pays tribute to that friend – and the dog that saved his life.
TRIPPIE REDD & RODDY RICCH TEAM UP WITH LYRICAL LEMONADE'S COLE BENNETT ON "CLOSED DOORS" VIDEO
THE PLEASURE DOME Announce Debut Album 'EQUINOX' Released 22nd September 2023 via Hound Gawd! Records
Bristol grunge-rock/punk trio The Pleasure Dome are proud to announce that they will release their long-awaited debut album EQUINOX on 22nd September 2023 via new label home Hound Gawd! Records.
HOTWAX RELEASE NEW SINGLE + VIDEO 'DROP'
Rising teenage three-piece HotWax today unveil their thunderous new single 'Drop' via Marathon Artists. The new track was mixed by Alan Moulder (Foo Fighters, Wet Leg) and marks their first new music since the release of their acclaimed debut EP 'A Thousand Times'. The release is accompanied by a striking and hilarious UFO-themed official music video directed by Josh Quinton, with the band styled in Fall '23 Charles Jeffrey.
Felix Hill releases the stormy, emotive swirl of SWIM DEEP
Sadness is only one side of a well-worn coin and heart-melting, colossal chorus-conjuring indie newcomer, Felix Hill flips to the side of intense hope, singing along the tight rope of deluded romantic misadventure for his latest release – the stormy, emotive swirl of live-favourite single, Swim Deep – OUT NOW on Everybody's Records.
HUMAN INTEREST release EP lead single 'Step On' | out today (August 15th) via NICE SWAN RECORDS
East Londoners Human Interest share brooding lead track 'Step On', out today (August 15th), marking the first reveal from the band's forthcoming EP set to arrive this autumn via Nice Swan Records (Sports Team, Pip Blom, English Teacher).
beccs shares new single "Good Comin'" & announces fall tour dates
The Menzingers Announce 7th Studio Album 'Some Of It Was True' Out Oct. 13 Via Epitaph
More than 15 years in, treasured Philadelphia punk rockers The Menzingers have cemented a multi-decade reputation as road warriors with an unbeatable catalog. Today they expand their impressive repertoire with the announcement of their seventh studio album, Some Of It Was True, due for release on October 13th via Epitaph Records.
VICTORIA MONÉT "ON MY MAMA" VIDEO OUT NOW; DEBUT ALBUM OUT AUGUST 25TH + SOLD OUT TOUR
Multi-talented, Grammy-nominated singer/songwriter and producer, Victoria Monét winds up summer playlists even more with the official follow up music video to her latest smash single, "On My Mama" – out today via Lovett Music/RCA Records.
UPCHUCK Announce New Album 'Bite the Hand That Feeds' – Release "Freaky" Single / Video – Tour w/ Faye Webster
On the forefront of Atlanta's thriving punk community, Upchuck are bound together by a purity of intention, an organic loyalty to a thick knot of uncalculated friendships, struggles, and desires. These are songs about the joy of continuing to live, songs that find each other in the rush of a crushing reality, propelling the listener onward towards a collective release. Themes of surviving through the night, youth-blinded love and chaotic street protests are subsumed under a single unifying thread: the needs we have for one another, our shared hunger for connection. In a world saturated with arbitrary rules and paper-thin moralism, Upchuck offer freedom through sensation, a type of unserious transcendence found through the swirl of bodies melting into one another in the passion of dance.
CARRTOONS ANNOUNCES NEW ALBUM 'SATURDAY NIGHT' WITH "GRACE" FEAT. RAE KHALIL
New York multi-instrumentalist and producer CARRTOONS makes music for the soul, from the soul. His tracks suspend space and time, creating a sound that relishes in the moment. Today, he announces the release of his forthcoming album, Saturday Night, out October 6th via Wichita Recordings with a new single, "Grace", featuring longtime collaborator Rae Khalil.
FÉLONIE Announce Upcoming Album De Sève et de Sang
FÉLONIE, the black metal one man band from the Swiss Alps, is preparing to release the new album De Sève et de Sang. FÉLONIE's upcoming offering will be released on October 13th, 2023, via Aural Music / Code666.
Psychedelic doom act Weird Tales unleash New Single – "Krokodil Blues"
The final single is about drugs, and specifically – opiates. As Lemmy once said: "Heroine must be wonderful, cause lots of my friends died for it". Can you imagine having your arm and leg rotting and falling off, and the only thing you can think of is another dose of the poison that's responsible for it? Listen to Lemmy kids – don't touch that shit! Do speed instead!
THE LONELY ONES Release New Single "One More Time Around" + Official Music Video
COMEDIAN & ACTOR KYLE GORDON RELEASES ANTICIPATED FIRST SINGLE & VIDEO "PLANET OF THE BASS (FEAT. DJ CRAZY TIMES & MS. BILJANA ELECTRONICA)"
New York-based comedian, actor, writer, and improviser, Kyle Gordon released today the official song and video for "Planet of the Bass (feat. DJ Crazy Times & Ms. Biljana Electronica)" from Kyle Gordon Is Great album due November 10 via BMG.
Tzarina Release New Single "HORACE" Today!; Lyric Video Premieres on Ghostcultmag.com
Post-hardcore band Tzarina released their latest single "Horace" today, August 15th. The single is from their forthcoming self-titled album due out later this year. The lyric video premiered on ghostcultmag.com.
VILDHJARTA – Release "+ den spanska känslan +"
Sweden's VILDHJARTA have just released "+ den spanska känslan +", find the song on all digital platforms or here:
DARSOMBRA: Everything Is Noise Premieres Eighteen-Minute "Azimuth"
In just over a week, Baltimore, Maryland-based psychedelic post-rock duo DARSOMBRA will release their engulfing Dumesday Book full-length. Today, Everything Is Noise is hosting the exclusive premiere of the album's massive eighteen-minute song "Azimuth."
Darsombra Transcend All Other Forms of Meditation with "Azimuth"