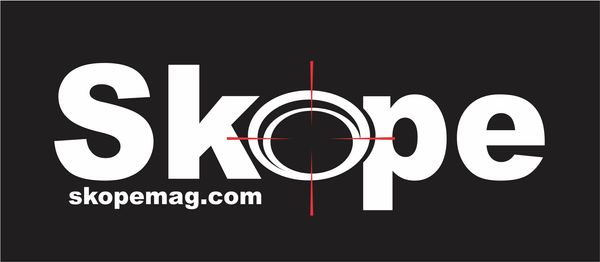 @skopemag news – saturday – august 12, 2023 @ 4 pm est
https://www.facebook.com/SkopeMag/
https://twitter.com/skopemag
https://www.youtube.com/@skopetv2
https://www.instagram.com/skopemag/
APP – Apple iTunes –
https://itunes.apple.com/app/id1465224822?mt=8
@skopemag APP – Google / Android –
https://play.google.com/store/apps/details?id=hr.apps.n207414718
Support @skopemag –
https://www.paypal.com/donate/?hosted_button_id=3APKAKT8K6ETW
PARAVI RELEASES NEW SINGLE "SKELETON"
Today, rising singer/songwriter Paravi releases her new single "SKELETON" via RCA Records. It was created alongside Ferras (Katy Perry, Dua Lipa) and Khushi (James Blake). The emotive track is driven by its sonically lush production and explores the raw emotions of imposter syndrome and self-doubt, bursting with soulful melodies. Listen HERE @skopemag
TYLER COLE TEAMS UP WITH TEEZO TOUCHDOWN ON NEW SINGLE "CRYING IN MY CAR"
"My car has always been my safe space," says Cole. "The only place I feel truly alone. When I first started recording music, I did a lot of it in my car because I didn't have access to a studio setup. I wanted to make a song about sadness & heartbreak but in a fun way that doesn't take itself too seriously. And Teezo, being the most fun and creative artist I know, was the perfect person to call for this record."
FRIDAYY UNVEILS CINEMATIC TRAILER FOR DEBUT ALBUM 'FRIDAYY' RELEASING AUGUST 25
Elsewhere, taking over airwaves yet at again, Fridayy's new single, "When It Comes To You," charts as the #1 Most Added" at Urban AC Radio amassing 23 adds in significant markets coast-to-coast. "When It Comes To You" has amassed over 5.2M + streams and counting across all platforms as the official video approaches 2M views since release a few short weeks ago.
LITTLE DRAGON RETURN TO NPR'S TINY DESK, PERFORMING SONGS FROM THEIR LATEST ALBUM 'SLUGS OF LOVE'
Little Dragon, the much-loved Grammy-nominated Swedish band, today return to NPR's coveted Tiny Desk series, playing songs from their latest album 'Slugs of Love'. The band made their first appearance on Tiny Desk's (Home) concerts in 2020 for their previous full-length, 'New Me, Same Us', filmed at their long-term home-built studio in Gothenburg, Sweden. This time around sees the band play stripped back versions of "Tumbling Dice" and "Gold" in-person. They also revisit "Where You Belong" and add a jazzy spin on their classic "Ritual Union".
SPOOK THE BEAST Announce New EP 'Guided By The Second Sun'
Canadian doom/ sludge quintet SPOOK THE BEAST are laying patiently in wait in the shadows to unveil their upcoming offering, Guided By The Second Sun. The EP will be released on September 22, 2023.
Carly Pearce Releases New Song "Country Music Made Me Do It"
"'Country Music Made Me Do It' is the essence of this next chapter for me," Pearce shared recently. "I wrote this song as an autobiographical anthem, but I can't wait to hear the ways YOUR story has been influenced by country music."
BOURBON HOUSE Sign with FRETBAR RECORDS!
In a strategic move that promises to propel their music career to new heights, BOURBON HOUSE is thrilled to announce their official partnership with FRETBAR RECORDS, a highly regarded and innovative, independent rock music label renowned for their roster of exciting new rock acts.
MINOE shares intoxicating dance floor anthem 'HANDS'
Born from navigating a break-up, HANDS explores the complexity and conflicting nature of a relationship. Equal parts as beautiful as they can be terrifying, MINOE shares more; As someone who has only really relied on myself for most of my life, relying on another person can present a major challenge. It's one I've previously been very quick to run away from. In "Hands," I'm turning my back on my partner, ready to return to dissociation, partying, and my vices.
Music Submission – Halcyon
Skope Magazine? Decant shares new "Offshore" (Rooftop Session) video
Fox Jackson drops summer, feel-good banger "Glimpses" 
London based singer/songwriter Fox Jackson has been enamored by music from as young as he can remember. Inspired by the likes of artists such as Earth Wind and Fire, Kool and the Gang and George Benson, his music blends funk-fuelled melodies, sexy vocals and dance-worthy beats, creating a vibrant and distinct sound which is undeniably his own.
New Single "Every Soul" Now Live!
The message of the song is obvious: beyond our differences, we have so much common ground to heal ourselves and our planet. It stands as the closing track on the upcoming album, The Vibe Operator due out shortly. I wrote and produced "Every Soul Is a Good Soul" in my NYC apartment with the thought of this fragile human equation in his mind, thinking of a dear friend who was recently diagnosed with a terminal illness. Although what inspired the song is a very difficult and sensitive topic, the feeling of the music is one of joy and recognition of our strength when we come together and celebrate each other.
New Music: Rain Phoenix's new band Escape Artist Lovers shares debut single/video "Hey Motherf*cker"
Today, California-based rock duo Escape Artist Lovers, made up of Rain Phoenix and Kirk Hellie, shared their debut single + video "Hey Motherf*cker." A melodic lullaby that eventually devolves into a fuzzed out rocker, the track is a classic love song with an edge. Accompanying the single is an artfully crafted music video, with glitched out footage echoing scenes from Warhol's Exploding Plastic Inevitable.
FW: For Skope: Timmy Trumpet, KSHMR, and Bassjackers join forces for "Eternity," 90s-inspired single (out on Spinnin')
Oscar Lang Releases Music Video For New Song "Leave Me Alone"
Multi-instrumentalist, songwriter, and producer Oscar Lang has debuted a brand-new music video for his latest single "Leave Me Alone," off his recently released sophomore album Look Now via Dirty Hit. Featuring artfully blurred vignettes from a long night out, it is the first music video Oscar has directed himself–marking a career milestone for him as an artist.
SEAPER POWERS: MYSTERY OF THE BLUE PEARLS," STARRING VANILLA ICE, OUT NOW!
The full-length animated children's movie "Seaper Powers: Mystery of the Blue Pearls" is officially available for viewing! The film stars rapper, actor and television host Vanilla Ice as "Steve the Starfish," was directed and produced by Kim Cameron (Side FX Partners) and can be streamed on Amazon Prime, Tubi and IMDB.
RISING HARLEM TEEN RAPPER SUGARHILL DDOT UNLEASHES FIERY NEW SINGLE "MAKE A MESS"
Right out of the gate V Magazine featured the song in its "New Music Roundup," noting, "The new track has all the necessary ingredients to be your next summer anthem. Go add this celebratory track to your pregame playlist!" Billboard hailed him as "The Harlem Dynamo," while COMPLEX praised his "gritty bars." In addition, ONE37PM attested, "At the tender age of 15, the buzzing Harlem rapper already has a list of accomplishments rivaling that of people twice his age."
V's New Music Roundup: Shinjiro Atae, Holly Humberstone, and more
LA-Based Australian Artist PORTAIR Announces Tour With Mystery Skulls ; New EP 'The Place To Start' Out 9/22; 
Australian-born, Los Angeles-based artist Portair recently announced he will be supporting American indie pop/electronica act Mystery Skulls on their late summer tour. He will join the group in Miami on August 23rd and be on the road through September 1st in Ann Arbor, MI.
OOTORO Constructs Lysergic-Laced Peak-Time Club Single "Acide" on NIGHTMODE – OUT NOW
Based out of Indonesia, OOTORO is one of the frontrunners of the bubbling house movement brewing in South East Asia, leaving his stamp on house tracks that blend disco, tech house, and bassline wizardry. He's gearing up for his debut release on NIGHTMODE with his latest single. "Acide" is a no-frills club weapon armed with gurgling lysergic basslines, shuffling drums, hefty plucks, train-like doppler whooshes, tension-building risers, choppy vox deployed as a synth lead, and the fail-safe acid vocal sample.
Emerging Pop Singer-Songwriter SNOW WIFE Topping Charts With New Single "AMERICAN HORROR SHOW"
Orjan Nilsen and Mark Sixma Release Follow-Up Single From Their nilsix Project With Tech-Powered "The Void" on Dreamstate Records – OUT NOW
Electronica
Sound Strider is an enigmatic sonic sorcerer who weaves intricate tapestries of ethereal beats and glitched-out melodies. With an unyielding obsession for pushing sonic boundaries, Sound Strider ventures into uncharted territories, unveiling a kaleidoscope of otherworldly sounds. Acoustic and digital sources intertwine with pulsating rhythms, transporting listeners to a realm where reality blurs and imagination reigns supreme.
Buddy Vonn – Love & BS [DJ Pack]