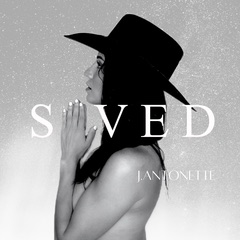 Singer-songwriter J.Antonette has released an empowering new single titled "Saved." Inspired by her personal battle with self-worth, J.Antonette's unapologetic authenticity shines through as she reclaims her power.
With her distinctive New York attitude and a touch of spunk, J.Antonette fearlessly embraces her individuality, refusing to conform to societal expectations. "Saved" is a powerful anthem that resonates with anyone who has faced judgment, has been diminished, or labeled as too loud, opinionated or for simply judged for anything regarding living life on their own terms.
This pop-county upbeat song was written by J. Antonette, Paige Davis, and Allen Mitchum in East Nashville, TN, "Saved" was produced and mixed by Allen Mitchum and mastered by Justin Shturtz of Sterling Sound.
"There has always been a part of me that felt like I didn't belong, that I wasn't good enough and could never measure up. I was constantly being told I was 'too much' or 'not enough.' The past few years have been an emotionally painful yet enlightening journey of self-discovery. I've faced criticism for being too loud, too direct, and for setting boundaries that some deemed 'rude.' I was urged to mind my manners and sweep things under the rug. Sadly, even those who claimed to be people of faith turned out to be some of the biggest hypocrites and bullies I've encountered. It all deeply affected me.
Website: https://www.jantonette.com
Instagram: https://www.instagram.com/j_antonette/