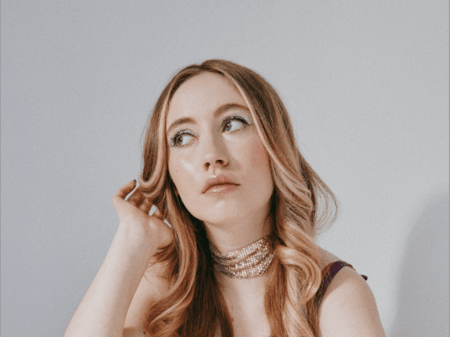 @skopemag news – friday – august 11, 2023 @ 1 pm est
https://www.facebook.com/SkopeMag/
https://twitter.com/skopemag
https://www.youtube.com/@skopetv2
https://www.instagram.com/skopemag/
APP – Apple iTunes –
https://itunes.apple.com/app/id1465224822?mt=8
@skopemag APP – Google / Android –
https://play.google.com/store/apps/details?id=hr.apps.n207414718
Support @skopemag –
https://www.paypal.com/donate/?hosted_button_id=3APKAKT8K6ETW
R&B Phenomenon UMI Returns w/ "happy im"
On the track, gentle acoustic guitar glides over a stripped-back drumbeat. Meanwhile, UMI's emotionally charged delivery immediately enchants as her lyrics seamlessly flow between Japanese and English. The momentum builds towards a swooning refrain as she assures, "Happy I'm falling for you. Happy I love myself too," punctuated by bright and cheery whistling. Threading together warmly-grained home video footage, the accompanying visual follows UMI and the object of her affection on a day-in-the-life excursion. They ride the subway, visit picturesque gardens, and absorb the energy of the beach as endless smiles abound.
NEW MUSIC ALERT: JOIN AC/ROCK ARTIST JORDAN ASHER ON HIS JOURNEY TO THE SUMMIT WITH NEW SINGLE 'EVEREST'
Global touring artist Jordan Asher's latest single, Everest, shares the universal human experience of striving for self-improvement. For Spatial Audio listeners, Everest will feature a special Dolby Atmos mix with an enhanced immersive soundscape.
The single is written by Jordan, Joie Scott (Collin Raye, Shania Twain, and Jim Peterik) and Tabitha Fair (backing vocals for Beyonce, Bruno Mars and Lady Gaga). The motivational lyrics are backed by the skilled production of Noah Bruskin (Olivia Newton-John, John Farnham and P!NK), Daniel Xander (production for X Factor UK and Head of Music for TUFF.earth) and Alan Parsons (The Beatles, Pink Floyd, Ambrosia and The Hollies).
Indie Pop Artist Edie Yvonne Explores Relationship Complexities in "On Your Mind"
Los Angeles' teen indie pop artist Edie Yvonne has released her formidable new single, "On Your Mind," a groove that showcases the teen's lyrical power. With an introspective narrative and a melodic arrangement, Edie Yvonne effortlessly takes listeners on a transformative musical experience, unveiling the essence of her emotional state as it intertwines with a loved one. "I wrote 'On Your Mind' after feeling like I couldn't get through to a loved one," explains Edie Yvonne offering a heartfelt glimpse into her inner world. "I was questioning how to be close with someone and feel so far away, so disconnected." "On Your Mind" was written by Edie and is a collaboration with producers Nicky Swedin and Cormac Liotta for Rrose Productions. Follow Edie on Instagram @EdieYvonneRrose.
Austin psych/dream poppers Semihelix share "Downstream" from forthcoming EP/7″
Austin, Texas's Semihelix is a '90s leaning dream and psychedelic pop trio formed in a cloud of fuzz and delay in 2012. With melodic, yet loud, sounds that harken to influences as broad as the Pixies, Black Tambourine, Sonic Youth, and even the Kinks, the band released their last full-length, Recoil, via Mariel Recording Company on October 1, 2021. The release garnered international recognition from tastemakers both near and far.
New video by Pawz One "Seppuku"
Pawz One released the new video for "Seppuku", a track taken from his "Persona Non Grata" album. The album was released on May 5th on vinyl and digital stores. A dark soundscape production by Shanty Gallos where Pawz One spits his code of honor over. The video is shot by Mighty Muds.
The "Persona Non Grata" album is a musical middle finger from LA's Pawz One. A nine song statement to his surroundings and the music business with various producers. The album's only guests are Los Angeles Hip-Hop legends Ras Kass and MC Eiht.
VNSSA Returns to Higher Ground With New Release 'Touch Me'
One of California's finest house/techno exports, VNSSA, is back on Diplo's Higher Ground with another scorching release, 'Touch Me', out today. A true peak-hours warehouse belter that summons massive energy with its deep bassline and ravey acid elements, the track marks her third release on the label following 'Music4TheMasses' and 'Rave Grave' with Walker & Royce.
TDE'S REASON DROPS NEW ALBUM 'PORCHES'
REASON the Carson, CA TDE rapper has dropped his second album Porches via Top Dawg Entertainment. The album features fellow TDE artists Doechii, SiR, Zacari and Ray Vaughn as well as KalanFRFR and more, with production from Boi-1da, Vinylz, fierce, Hollywood Cole, Coleman, Mike Hector, and DJ Swish. Porches revolves around similarities throughout all human lives and how the only difference is the porch they come from. Including personal narratives inter-stiched with stories from the perspective of family members, the album combines viewpoints and experiences that highlight how we are all emotionally connected. Born in South Central, the TDE rapper moved to Carson at a young age. The juxtaposition of living in both neighborhoods is where the heart of the album lies.
ÁLVARO DÍAZ UNVEILS "SUKI" (ADDA002) FEAT. RAINAO
Álvaro Díaz continues to appease his fans' requests for new music with "SUKI" (ADDA002) feat. Rainao. Last month, his fans launched a campaign to liberate his forthcoming album, Sayonara, on social media with the hashtag #FreeSayonara. The hashtag currently has 4.5M views on TikTok, an increase of 1.5M views since the release of "POKE Freestyle (ADDA001)" last Thursday.
Name Sayers Release "Three Will Grow Back" feat. Wayne Kramer, Chris Conde & E-Turn
Stevedreez's 'DIAL TONE' EP: nostalgic summer house
Pkew Pkew Pkew Announce New LP, 'Siick Days,' Out September 22
Kurt Deimer Releases New Single "Doom" on August 11, 2023
Kurt Deimer released his brand new single "Doom" to all major platforms along with the official music video today, August 11, 2023. Kurt has also announced that he will be heading out on select tour dates with Skid Row and Buckcherry.
JASTIN MARTIN SERVES UP MUCH-ANTICIPATED DEBUT ALBUM MISS ME YET? TODAY
Kah-Lo Releases New Single 'Runaway' Off Upcoming Debut Album 'pain/pleasure' via Epic Records
Today, Grammy-nominated Nigerian singer-songwriter Kah-Lo releases her sultry new single 'Runaway'. Following 'GD Woman', 'Karma', and 'fund$', 'Runaway' serves as the fourth single off Kah-Lo's forthcoming debut album pain/pleasure, due out September 8th via Epic Records.
Olive Klug shares debut coming of age album 'Don't You Dare Make Me Jaded'
Olive Klug's Don't You Dare Make Me Jaded is a free-spirited, post-adolescence record dealing with the uncertainty of the path less traveled by, choosing freedom over conformity, and allowing oneself to make mistakes. In return, Olive hopes the overarching sound pays homage to their favorite folk singer-songwriters, with ruminative lyrics and passionate vocals as the record's centerpiece. Backed by captivating tales and enchanting melodies, the album also serves as a poignant reflection on Olive's personal experiences as a member of the queer community.
[PRESS] It's A Blood Sucking New Mustard Plug Single
Ska-punk veterans Mustard Plug have released the second single from their upcoming album Where Did All My Friends Go? "Vampire" is a high-energy, upbeat ska song that should definitely be a crowd pleaser at live shows.
Detroit jazz staple MICHAEL VARVERAKIS evokes serenity with new single "BLUE DAWN"
Today, Detroit music legend Michael Varverakis is ecstatic to release his latest single "Blue Dawn", from the album of the same name, available everywhere you get your music on September 15th via Sonata Blue Music.
Rachel Bochner Shares New EP, 'It's Not Me, It's U'
Rising alt-pop artist Rachel Bochner reveals her highly-anticipated EP, 'It's Not Me, It's U,' out now via Handwritten Records.
TURNSTILE & BADBADNOTGOOD RELEASE 'NEW HEART DESIGNS'
Baltimore punk band TURNSTILE and Toronto alt-jazz ensemble BADBADNOTGOOD have released New Heart Designs, a collaborative three-song EP which sees the two groups teaming up to reimagine songs from TURNSTILE's celebrated LP GLOW ON [EP artwork / tracklist below]. TURNSTILE have also shared "New Heart Designs," a companion full EP video for the newly reworked versions of "Mystery," "Alien Love Call" (Ft. Blood Orange), and "Underwater Boi," which was filmed and edited by Alex Henery –
SLEEPY HALLOW SHARES NEW SINGLE "GBG" FEAT. MARSHMELLO
Edie Yvonne Releases Soul-Stirring Single "On Your Mind"
Up-and-coming indie pop artist Edie Yvonne has released her formidable new single, "On Your Mind," a groove that showcases the teen's lyrical power. With an introspective narrative and a melodic arrangement, Edie Yvonne effortlessly takes listeners on a transformative musical experience, unveiling the essence of her emotional state as it intertwines with a loved one. "On Your Mind" is now available to stream and download on all digital music platforms.
frex Releases New Single "Hoodie Back"
"Hoodie Back" serves as one of the follow up singles to frex's breakthrough viral hit "Oxford Circus," which was inspired by her time in London, debuted in the Spotify Viral 50 upon release, and has racked up over 17 million streams on Spotify alone. The track speaks to frex's unique perspective on love and allowing yourself to be brokenhearted but not a victim with lyrics that cut deep. It additionally follows her recent single "Forever Thing," a dreamy, breathy confession whose synths murmur through a glitchy beat which heralded her new chapter.
New Music This Week – Neil Young, The Hives, Bonnie "Prince" Billy and More
New Releases for August 11, 2023 – Here are the AllMusic editors' picks for the most noteworthy releases this week. Looking for more? Visit our New Releases page.
UK Artist Tom Speight Shares New Album 'Love and Light'      
London's melodic storyteller Tom Speight's eagerly anticipated third album Love & Light is out today via Nettwerk.
Payson Lewis Unleashes Electric Anthem "Blurrier"
Acclaimed singer-songwriter Payson Lewis has unveiled his highly anticipated single, "Blurrier," a vibrant and energetic track that sets the stage for his forthcoming full-length album, Sorry To Keep You Up. With its captivating blend of upbeat melodies, electrifying guitar riffs, and introspective lyrics, "Blurrier" marks the beginning of a compelling musical journey that reflects Lewis' personal growth as an artist. "Blurrier" is available to stream and download worldwide.
Hope Vista Releases Poignant New Single "Janice"
Hope Vista is a wildly anxious soul. She delves fearlessly into the shadows of her psyche, molding it into a hypnotic and unsettling soundscape. Shedding her former stage name Ravive, Hope Vista returns with a glitchy fusion of breathy pop and alternative-infused sadness, an exploration into the depths of her inner anxieties. Her new single "Ya Want a Valium?" is as honest as it is discomforting, all while demonstrating her attachment for vivid, narrative lyricism and an unwavering commitment to exploring the darkest corners of the human soul.
Chilean Band Los Bunkers Reinforce Their Role In Rock Music With The Release Of Their New Single "Infiel"
Since the announcement of their anticipated return, Los Bunkers have pleased their fans with new music and incredible performances all over Mexico, and in order to reinforce their role as one of the most emblematic bands in Spanish Rock, the Chileans present "Infiel."
Chad Tepper Drops Debut Album 'Never Stood A Chance' Out Now Via Epitaph Records
miguel unveils new single "Number 9 (feat. Lil Yachty)"
Power Pop Duo Durry Are Fine Being A "Little Bit Lonely," New Single and Video Out Now
DJ KARABA RELEASES NEW EP 'SOUVENIRS' AND NEW VIDEO
Kimberly Morgan York Announces "Devil Songs and Other Such Nonsense"
RISING ARTIST AUGUST ROYALS RELEASES "EVERY TIME I GO"
The pop-punk influenced single follows a run of recent releases from August Royals, including "Love You Til I Die" and "Angel Arms," each serving as the next chapter of his continued sonic evolution. Awash in upbeat percussion and melodic vocals, the song serves as an ode to August's partner, proclaiming that no matter where he is, he keeps her with him.
Metric release new single 'Nothing Is Perfect'…
Grace Enger releases her new EP "Well Here We Are" // Listen here
Following Love Island Sync, Leeds Alt-Pop Duo Lucky Iris Release New EP 'maybe i'm too much'
Following a wave of tastemaker hype and fresh off the back of having a sync on Love Island, Leeds based alt-pop duo Lucky Iris release their hotly anticipated new EP 'maybe i'm too much'.