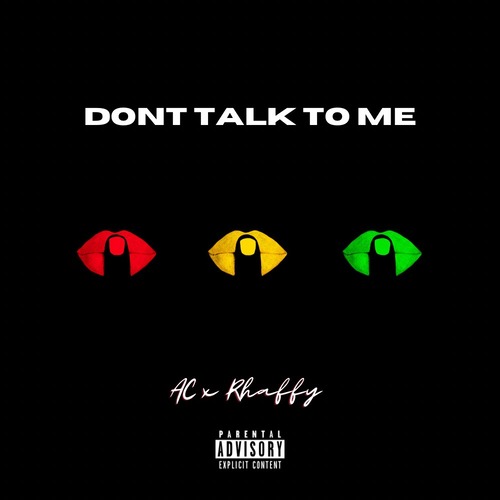 ACTHEKiDFROMSPACE goes for a wild, party-like atmosphere in "Don't Talk to Me (feat. Rhaffy)." Cleverly they bring together hip-hop, dance, reggaeton, and more into this swirling colossal mix. Production goes for a nimbleness perfectly in-sync with the vocals. Multiple aspects of the sound swirl together into this drunken cadence. Beats have a careful cadence with some rather inspired footwork adding the wild, freewheeling approach. The lyrics do great work in capturing the spirit of a single night. The noir-like aspect feels beautiful, with the entirety of the piece going right for the gorgeous.
Right from the first moment, they go fully into that good night. The song immediately lets the activity grow and expand into the infinite. Switching between styles adds to the dexterity of the space, letting the piece feel pitch-perfect. Pace is the trick, and they take their time in letting the song virtually crescendo, with the rest of the track having this gleeful disposition. Within the song is this yearning, a pining for something more that allows for a communal quality to emerge. A muscular take on the low-end further gives it that in the club aspect, with physicality nicely underpinning the power of the message. It seems to completely let its hair down for the finale, allowing for the animalistic impulses hinted at to become fully realized.
"Don't Talk to Me (feat. Rhaffy)" plays with listener expectations, as ACTHEKiDFROMSPACE delivers the kind of hypnotic dance grooves that define togetherness.
Socials:
http://instagram.com/acthekidfromspace
http://instagram.com/officialrhaffy
http://twitter.com/ackidfromspace
http://twitter.com/officialrhaffy