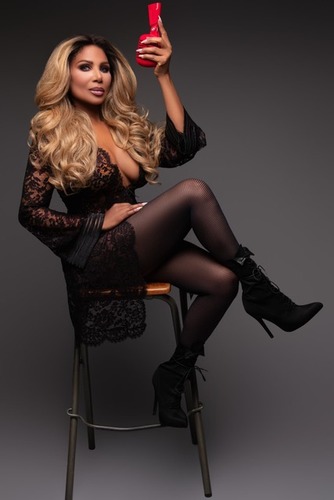 @skopemag news – thursday – august 10, 2023 @ 11 pm est
https://www.facebook.com/SkopeMag/
https://twitter.com/skopemag
https://www.youtube.com/@skopetv2
https://www.instagram.com/skopemag/
APP – Apple iTunes –
https://itunes.apple.com/app/id1465224822?mt=8
@skopemag APP – Google / Android –
https://play.google.com/store/apps/details?id=hr.apps.n207414718
Support @skopemag –
https://www.paypal.com/donate/?hosted_button_id=3APKAKT8K6ETW
EXBATS TRANSPORT US BACK IN TIME WITH SHIMMERING GARAGE POP ON "Like It Like I Do" NEW ALBUM OUT OCTOBER 13TH
The track is about the feelings of bliss associated with finding the perfect romantic partner. "Like It Like I Do" is the first single from the forthcoming "Song Machine", slated for release October 13th via Goner Records.
TORI KELLY RELEASES MUSIC VIDEO FOR NEW SINGLE "cut" + tori EP OUT NOW
The visual for "cut" matches the uncontainable and undeniable energy of the track. As hummable acoustic guitar gives way to a fast-paced beat, the clip follows her from a parking lot to inside of a Chinese restaurant to the aisles of a convenience store and finally to the club where she turns up surrounded by friends. The showstopping choreography and nocturnal moods perfectly complement the song's high-energy dancefloor-ready crescendo.
MOON COVEN: new single "Gilded Apple" available!
Two years after unleashing their juggernaut third record and Ripple Music debut "Slumber Wood" upon the world, MOON COVEN are now ready to shift the Earth's axis and mesmerize the masses once again with a fresh set of tunes in the sheerest tradition of modern heavy psychedelia: "Sun King". Entirely recorded and produced by the band, their fourth studio album is a generous and compelling 9-track propelled by a renewed synergy: fueled up with fuzz for days, the band keeps their myth-laden doom ethos strong, while enhancing their garage-psych facet for a spirited saga full of riff-driven plot twists.
ill peach Announce THIS IS NOT AN EXIT, Their Full-Length Debut, Available Worldwide On November 3rd, 2023, Via Hardly Art
On November 3rd, 2023, Los Angeles duo ill peach will release their debut full-length, THIS IS NOT AN EXIT via Hardly Art. The seed of ill peach was first planted in the recording studios of New York City, where Pat Morrissey and Jess Corazza were working together as professional songwriters, collaborating with artists like SZA, Weezer, Pharrell, Saint JHn, Icona Pop, and aespa. The duo needed an outlet for their more left-of-center, personal compositions, and ill peach was born.
New York's BEST EX Announces Debut Album 'With A Smile' Released 6th October 2023 via Iodine Recordings (US) & Alcopop! Records (UK)
"I feel way more excited than nervous. To be totally honest, this is the only thing I have ever wanted," says Mariel Loveland of NYC-based indie-pop band Best Ex about the announcement of her debut album With A Smile, released 6th October 2023 on Iodine Recordings/Alcopop! Records.
Skope Magazine x Broadside feat. Magnolia Park
"Bang", featuring Magnolia Park's Josh Roberts, is a deceptively upbeat and catchy track about facing your inner demons. The music video finds the band checking into a motel, where they turn on the TV in time to see their Elvis impersonator alter egos get picked off one by one by a spooky skeleton-faced reaper. By the end there's an unexpected knock at the door – the reaper has come for them.
Stream REZN & Vinnum Sabbathi joint album in full!
US atmospheric doom revelation REZN and Mexican sci-fi doom goldsmiths Vinnum Sabbathi. are premiering their unique collaborative album "Silent Future" in its entirety today, ahead of its official release this August 11th on Blues Funeral Recordings.
Oscar Lang Releases Music Video For New Single "Leave Me Alone"
A stunning directorial debut for Oscar, the video features scenes from a raucous party that, as described in the song, the protagonist clearly wishes she was not at. Aided by the song's pop-fusion sound and piano-driven accompaniment, viewers are taken through the progression of a night out that ends in disaster. Perfectly capturing the desire to escape a crowded room, Oscar's masterful storytelling as a songwriter easily translates to his music video visuals.
Tim Kinsella & Jenny Pulse Debut Tense, Gorgeous New Single "Nena" Via FLOOD, New LP 'Giddy Skelter' Out 9/08 (Kill Rock Stars)
Tim Kinsella and Jenny Pulse today released the tense and gorgeous ballad "Nena," their latest single previewing their forthcoming debut LP for Kill Rock Stars, Giddy Skelter, due out September 8th. One of the album's most honest and vulnerable tracks, "Nena" debuted via FLOOD Magazine alongside a surreal video directed by Jonathan van Herik that follows a vampire's birthday. While the video's protagonist is in fact not the song's titular character, director van Herik explained his concept: "'Nena' drifts through memories and time in an attempt to find meaning and connections in the chaos of everyday life. What seems simple at first becomes illusory and hard to grasp as time and memory melt together. Do vampires celebrate birthdays?"
EMILE: new single "Nocturnal" streaming today
Danish psych-folk songwriter EMILE (also frontman of The Sonic Dawn) release his new single "Nocturnal" exclusively on Echoes & Dust today. His sophomore album "Spirit" comes out on September 29th on Heavy Psych Sounds Records.
Tayler Holder Sold Out In Alabama & New Video For "Time In This Truck" Premieres with Taste Of Country
Most Followed Country Music Artist on TikTok, Country Music Singer-Songwriter Tayler Holder is riding high from a SOLD-OUT concert this weekend in Tuscaloosa, Alabama, with the chanting of almost 1200 kids screaming "TAYLER, TAYLER" as the crowd went wild for his summer anthem TIME IN THIS TRUCK. With the sound of this anthem ringing through the fans at social and on the road, the video of this song premiered at TASTE OF COUNTRY and CMT will be putting it in a 4-week rotation.
POSTDATA (Paul Murphy) Shares Video for New Single "Try" via EARMILK | 'Run Wild' LP Due 9/22 via Paper Bag Records
POSTDATA — the solo music project of Wintersleep lead singer and songwriter, Paul Murphy — recently announced the forthcoming arrival of a brand new LP entitled Run Wild, due September 22 via Paper Bag Records.
[Music Video] POSTDATA shares video for electronic-tinged R&B track "Try"
Elyrix & Gunna can never take a "Day Off" (Music Video)
"Day Off" is an unapologetic single that speaks for itself, with an epic beat and even harder vocals. The single features Gunna, marking his first feature in years. Gunna, who currently holds the number one spot in the world with his song "fukumean", brings an exciting element to this highly anticipated single. The track was produced by Lens Dupuy and Elyrix, and acts as the first single for his EP slated to release September 1st.
PROVOKER ANNOUNCES NEW ALBUM DEMON COMPASS FOR OCTOBER 13TH ON YEAR0001
Los Angeles-based post-punk band Provoker has announced their sophomore album Demon Compass for October 13th via tastemaker label YEAR0001 (V**gra Boys, Yung Lean, Bladee, etc.).
DJ Khaled Announces Blockbuster New Album Til Next Time, First Release From New Venture We The Best Music Group/Def Jam Recordings
San Cisco Releases New Single and Video for "Under The Light"
Co-written with Jay Watson (GUM, Pond, Tame Impala), new single "Under the Light" careens with piston-like momentum, striking the delicate balance between euphoria and melancholy. What began as something more closely related to Sia's 'Chandelier', "almost like a bad girl party anthem, a sweaty nightclub scenario, and regretting things the next day," eventually revealed itself as much more profound throughout the writing process. "We thought about a club where at the end of the night the lights come up and the truth is revealed. It became a metaphor for having a spotlight on us as people, and discovering hard truths about growing up," drummer Scarlett Stevens says. "I thought by this age I'd probably have everything sorted, but really it's just as much of a mess as it's ever been. Actually more so!"
80s icon and 5 Star lead singer Deniece Pearson (Five Star) returns with new single
Deniece was part of 5 Star, a huge group throughout the 80s, with over 20 top thirty UK singles, including chart-toppers like 'System Addict', 'The Slightest Touch' and 'Rain Or Shine'. The are still the youngest ever British act to have a number one album, as well as the first group to achieve seven consecutive hit singles from a single album in the UK. She's released lots of music since then as well as going on The Voice, touring with the likes of Billy Ocean and The Jacksons.
Stoner Doom Outfit SUN BELOW Release New Single "Methuselah Star"
Stoner doom metal outfit SUN BELOW have released "Methuselah Star", from Inter Terra Solis, their upcoming split album with EARTH ALTAR. The album will be released September 15, 2023 on vinyl via Black Throne Productions.
RISING GENRE-DEFYING SINGER METTE DROPS 'VAN GOGH' + SIGNS WITH RCA RECORDS TO RELEASE HER FIRST EP
Produced by Jonny Lattimer (Rina Sawayama, Joy Crookes) and Mike Sabath (Raye, Lizzo), 'VAN GOGH' fuses catchy pop melodies with danceable funk and R&B grooves to create an upbeat feel. Lyrically, METTE cites icons like Janet Jackson as she sings of finding creative inspiration through a muse. The accompanying music video, directed by Camille Summers-Valli, puts METTE's stunning dance and movement talent to the fore, evoking a continuous feel with synchronized moves whilst simultaneously switching between various eye-catching characters throughout.
MORGAN WADE RELEASES "FALL IN LOVE WITH ME" MUSIC VIDEO
Wade's eagerly anticipated new album Psychopath arrives Aug. 25 and, according to Forbes, "Wade doubles down on honesty, authenticity and good old-fashioned country storytelling" on the 13-track project that follows her celebrated breakout debut Reckless. Reconnecting with producer Sadler Vaden, wade explores the emotional facets of her journey since Reckless' release in her brutally autobiographical style.
NEW VIDEO: "DRIP" GORILLA NEMS X SCRAM JONES – WATCH NOW
EL NUEVO SENCILLO DE DEI V "SINGLE"
El reconocido artista DEI V emociona a sus seguidores con el lanzamiento de su esperado sencillo "Single". La canción viene acompañada de un cautivador video musical, filmado en la vibrante ciudad de Miami, donde DEI V muestra su talento artístico en un ambiente lleno de lujo y pasión.
Out Today Alt punk's Family Man let loose on new single "CRAWLERS"
Their latest single "CRAWLERS" explores the idea of a toxic relationship and the line between symbiosis and parasitism. Drawn from personal experience, the song equates a toxic person to an insect, nothing more than a soul-sucking parasite. While we are quick to blame them for their indiscretions, upon further reflection however, the earth-shattering conclusion that we are also at fault can be just as devastating, as we see ourselves "becoming a crawler too".
SkopeMag Submission: Dawn Penn Feat Bruse Wane "No Way Not Ta Tall"
Kenny Muney Makes Miracles in "Holy Water" Video
Making plays in the streets and miracles behind the mic, Kenny Muney knows that sometimes all it takes is a little bit of faith. Taking a beat to wash his troubles away, the Paper Route Empire rapper shares "Holy Water," the latest video from his Blue Muney (Deluxe) project. Sliding over a saturated trap instrumental by Yung Hurricane, the Memphis native contemplates whether his success is guided by the divine: "They say Columbus the one that found America/Judging by clarity, I found pacific/N****s can't f*ck with me, be realistic/I got the Lord on my back like a Christian."
Lyrical Legend Too Short Joins Latin Rap Linguist Invinceable Celebrating the "Gentlemen Club Diary" Podcast Anniversary with "Rain Dance" Music Video
Latin rapper Invinceable first scorched the hip hop scene in 2009/2010 with a speed of light lyrical flow that critics said was rivaled only by Chicago's own, Twista. Decades later and Invinceable is still rumbling ten toes deep in the game. The rapper/entrepreneur/podcaster is celebrating the one year anniversary of his steamy podcast "Gentlemen Club Diary" and the Oaktown godfather himself, Too Short, is celebrating with him. Their video collab, "Rain Dance" marks the occasion and is a photogenic climax of the podcast that has everyone tuning in.
Red Reign – New Single & Video "Don't Look Back"
Phosphene release new single "Jigsaw"
Portland dream pop / shoegaze duo Phosphene just released their new single, "Jigsaw." The track is taken from an upcoming full-length, which will be out 9/15.
Ghost Care give their all for love in new indie-rock single 'Arcade'
Pulling inspiration from a Creedence Clearwater Revival track, Ghost Care have today unveiled their new single 'Arcade', a indie-rock synth-infused heater about the teamwork, unison & collaboration needed from both partners to form a successful relationship. Singer Beau Torrance's depiction of the "game" of love as something both spouses need to work together to "win" is woven throughout the lyrics of 'Arcade'. The back-and-forth between dual singers Beau Torrance & Tanaya Harper is heard all round the track, leading listeners on a journey & placing them at the center of the emotional partnership.
LEISURE Drop Soul Jam 'Back in Love'
LEISURE have today released their third single of the year 'Back in Love', a smooth-as-butter alt-pop tune laced with soul and jazz, on Fri, 11 August.
It's the third offering off upcoming album Leisurevision, and is a soulful ode to falling back in love during parenthood complete with a sax solo that Careless Whisper would envy.
FISHER teams up with Kita Alexander for interstellar new single 'Atmosphere'
GRAMMY and ARIA-nominated DJ and producer FISHER, and fellow Australian singer-songwriter Kita Alexander, unite in their latest single, 'Atmosphere'. The second FISHER ID previewed during his 2023 Coachella set with Chris Lake, 'Atmosphere' has already amassed over 2000 creations and millions of views on TikTok, fervently urging for its official release. Seamlessly fusing FISHER's signature beats with Kita's otherworldly vocals, 'Atmosphere' guides listeners on a euphoric journey through space before descending into a deep and dark dance drop.
RAINBOW CHAN announces new album THE BRIDAL LAMENT + solo theatre debut; shares new single + video 'Seven Sisters'
Multi-award-winning Naarm/Melbourne-based vocalist, producer and interdisciplinary artist RAINBOW CHAN (she/her) today announces her forthcoming third album The Bridal Lament (due for release in 2024) and its accompanying solo theatrical debut, also sharing her palatial lead single and video 'Seven Sisters'.