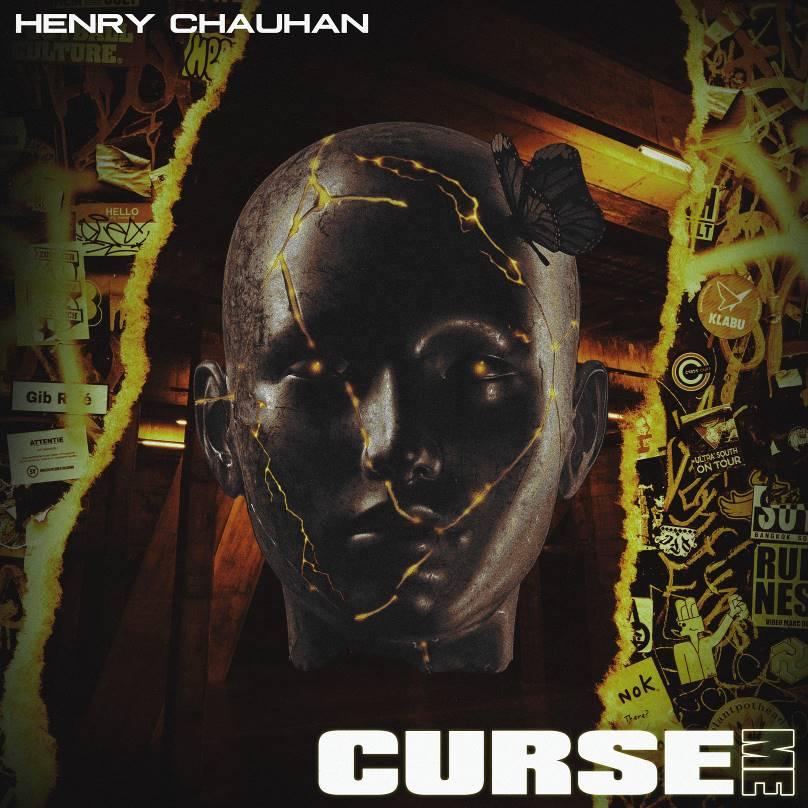 "Showcasing that his musicianship skills are way ahead of his years, it's fair to say Henry is standing on his own two feet as a force to be reckoned with in the alternative scene." – Wonderland
Aged only 15, viral drummer Henry Chauhan is releasing his 4th single Curse Me – June 16th, 2023. Produced by Jim Pinder (Bring Me the Horizon, Sleep Token, Bullet for My Valentine), Curse Me is the first major drill-metal song, bringing together the best of metal's hard rock, and the UK rap scene that has taken the world by storm.
Henry first rose to prominence in 2020 with his YouTube channel where he'd perform incredible drum covers of popular songs aged 12 and having already achieved Grade 8 in drums. Before long he had gained over 350k followers across YouTube, Facebook, and Instagram, with his cover of the Slipknot classic Unsainted receiving over 4.9 million views.
His achievements led Henry to getting into the Berklee Summer Program 2022 with a 100% scholarship at the age of 14 (despite the minimum age to attend typically being 15). Henry has also studied at BIMM London, and with Gareth Grover (Frank Carter and The Rattlesnakes), Jason Bowld (Bullet For My Valentine), and one of the UK's most prominent players/educators in Pat Garvey. Henry's achievements have earned him features across Pearl Drums, Wonderland Magazine, and Sky News, as well as garnering over 87k Spotify streams, and 1.65m TikTok views.
For Henry, songwriting is a means of freedom that allows him to visualise and process the world around him. Historically touching on feelings of isolation and bullying, Henry explores these themes with a maturity and technical skill beyond his age. With Curse Me, this is truer than ever as the artist comes into his own with the mesh of metalcore and drill.
Curse Me is available across all platforms now.
Youtube: https://www.youtube.com/@HenryChauhanDrums1
Instagram: https://www.instagram.com/chauhanhenry/?hl=en
TikTok: https://www.tiktok.com/@henrychauhanmusic
Facebook: https://www.facebook.com/henrychauhandrums/
Spotify: https://open.spotify.com/artist/4jUfCkJTb5fc9yk4MFe4Fs