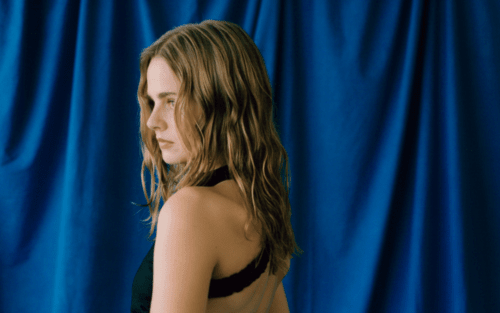 @skopemag news – wednesday – august 2, 2023 @ 1 pm est
https://www.facebook.com/SkopeMag/
https://twitter.com/skopemag
https://www.youtube.com/@skopetv2
https://www.instagram.com/skopemag/
APP – Apple iTunes –
https://itunes.apple.com/app/id1465224822?mt=8
@skopemag APP – Google / Android –
https://play.google.com/store/apps/details?id=hr.apps.n207414718
Support @skopemag –
https://www.paypal.com/donate/?hosted_button_id=3APKAKT8K6ETW
Orla Gartland Shares Electrifying New Single "Kiss Ur Face Forever"
Orla shares, "This song is about being in love and split down the middle by it – on one side excited and energized, the other side cynical and withheld. I really love the erratic guitars and the urgency of the drums in this track – hearing the intro literally gets my heart rate up."
A LIGHT WITHIN Unveil Video For "Terraform"
Post-metal quartet A LIGHT WITHIN have unleashed a new lyric video for "Terraform". Comprised of progressive percussion, contrapuntal melodies and distortion-fueled choruses, the new offering ebbs and flows through contrasting dynamics.
DULCIE continue to blaze through the year with new single 'Off By Heart'
Fresh off the back of a successful run of headline shows down the East Coast and back home in WA, DULCIE have continued to power through into the second half of the year, releasing their latest single in 'Off By Heart'.
Joey Sachi makes a delicate introduction with debut single 'Fractured'
Enamouring upon debut, Tokyo-based Sydney artist Joey Sachi releases a gorgeous track in 'Fractured'. As an introduction to her sound, 'Fractured' is an immersive hit of electronic-tinged pop music – a track that really lets Sachi's pristine vocals take centrestage.
BUZZING BILINGUAL SACRAMENTO RAPPER CHITO RANA$ UNVEILS NEW MIXTAPE 'DEAD OR ALIVE' OUT NOW
A thick bass line thumps through skittering 808s on the track as he delivers each bar with clarity, confidence, and conviction. He warns, "I ain't gonna stop until my last breath," and makes a proclamation, "In the North, they calling me the King." The accompanying visualizer offers an intimate vignette into his world. It intercuts footage of Chito Rana$ in the studio surrounded by his boys with shots of ominous highway signs and exteriors of a state prison.
4L JAVI UNVEILS OFFICIAL MUSIC VIDEO FOR "JORDAN POOLE"
James Blunt returns with forthcoming album 'Who We Used To Be' & releases new single 'Beside You'…
James Blunt is back with a sparkling new album Who We Used To Be – released October 27th on Atlantic Records, featuring the bright and breezy uptempo rocker "Beside You'.
CASSA JACKSON SHARES THE NEW EP 'SUMMER WITH U' & HEADLINES A LONDON SHOW AT THE GRACE ON AUGUST 31ST
Cassa Jackson's recent single 'The Guy I Never Dated' has proven to be one of her most successful singles to date, earning two Radio 1 Future Pop plays from Mollie King; a TikTok Artists of the Week feature alongside the likes of Henry Moodie and Romy; plus continued ongoing support from Wonderland, Daily Star, Metro and Women In Pop.
McKOWSKI — Releases New Single: "Return Of Pygmy Pony" || + Announces Debut Album Out 15 Sept
McKOWSKI is pleased to confirm details of his debut solo album: 'Notes From The Boneyard', a new release that arrives on 15 September courtesy of the Deltasonic label.
Suffolk Alt-Pop Up & Comer Loome Returns With Infectious Summer Bop 'Thoughts On U'
Suffolk Alt-Pop up and comer LOOME returns with the infectious, breezy summer bop 'Thoughts On U', the first two new singles.
Mixed alongside producer Venjent and then the legendary Mike Hillier (Rag N Bone Man, Genesis, Clean Bandit, Kasabian) at Metropolis Studios, 'Thoughts On U' is another sparkling addition to Loome's growing catalogue – a spotless alt-pop track full of musical depth and commercial appeal.
SODA BLONDE break stuff in 'Bad Machine' video!
When discussing the single's new music video, guitarist Adam O'Regan writes: "For this video we wanted to explore the idea of 'malfunction'. In an age of increasing automation, artificial intelligence etc, it's easy to imagine the many ways things could go awry. But also, we just wanted to break stuff! Our talented & hardworking production designers built the set in 2 days, and we destroyed it in 10 mins of 16mm film."
NORWEGIAN ARTIST HERKEDAL INTRODUCES HIMSELF TO A GLOBAL AUDIENCE WITH THE NEW SINGLE 'WHEN HEAVEN CALLS'
23-year-old Norwegian artist Herkedal possesses a voice quite unlike anyone else: a deep baritone that can swiftly pivot to soaring soulful high notes, and rich with resonant emotional impact and vulnerability. It's a gift which has already captured the public's imagination in his homeland, where he won the TV show IDOL with a mix of original material and inspired covers of songs by RY X and Tom Odell.
Hannah Wicklund releases enchanting 'Witness' video
'Witness' is about claiming heartbreak, embracing it, and using that to heal through some of the toughest times in life. The powerful song exhibits her signature and unique use of the talkbox, while the video also puts the multi-instrumentalist's piano playing on display for the first time. Although Hannah's guitar skills have led the focus of her career thus far, piano was her first instrument and with this song she honours and explores that side of her youth.
JEREMY DUTCHER — Shares New Single: "Take My Hand" || + New Album Out 6 Oct
Today, Jeremy Dutcher – the classically trained Two-Spirit song carrier, composer, activist, and member of Neqotkuk (Tobique First Nation) in Eastern Canada – shares "Take My Hand" a poignant third single off his new record, 'Motewolonuwok', to be released October 6th on Secret City Records.
JOEY SACHI ONLY PARTIALLY BREAKS HER HEART ON "FRACTURED"
Today, Joey Sachi is proud to share her new single, "Fractured". The hauntingly beautiful piano ballad describing the desire of reuniting with a past lover is out on most streaming services today.
Hannah Wicklund's Enchanting New Music Video for "Witness"
Acclaimed singer, songwriter, artist, visionary and fierce guitarist Hannah Wicklund released her most personal song yet, "Witness," on Wednesday, July 26 — marking the sophomore single from her forthcoming album, The Prize (due October 13). The song is about claiming heartbreak, embracing it and using that to heal through some of the toughest times in life and today Wicklund releases the enchanting, forest-fairy inspired music video to accompany the powerful song which exhibits her signature, unique use of the talkbox but puts her piano playing on display for the first time. Although Wicklund's guitar skills have led the focus of her career thus far, piano was her first instrument and with this song she honors and explores that side of her youth.
Irish favorites SODA BLONDE share music video for latest single "BAD MACHINE"
Today, Irish indie favorites Soda Blonde are delighted to reveal the music video for their latest single "Bad Machine", the first from the band's upcoming Dream Big album, due for release on September 8th.
Ashton Nyte (The Awakening) Shares "Horses" Single + Video
CHAI || Present New Single & Video "NEO KAWAII, K?" || "CHAI" LP Due For Release 22 September via Sub Pop + UK Live Dates This Autumn
Today, CHAI — the adored Japanese four-piece composed of identical twins MANA (vocals/keys) and KANA (guitar), drummer YUNA, and bassist/lyricist YUUKI — present their new single/video, "NEO KAWAII, K?," from their forthcoming self-titled album out 22 September via Sub Pop.
ADE — Shares Cinematic Final Track: "One Of Us" || Listen Now
NYC-based singer-songwriter and producer – ADE – has shared "One Of Us", his final track under his current moniker.
Unravelling like a faded velvet curtain lowered at the end of a high-brow theatre performance or the end credits rolling at the end of a fuzzy '80s film, "One Of Us" marks a cinematic and synthy final chapter for the alt-pop artist.
Japan, Man shares video for funky new bop 'Nowhere To Hide'
Navigating the intensity of emotion, Nowhere to Hide is a fiercely cathartic and exceptionally unique offering from this exciting emerging project, led by Laeticia Acra.
Ohio Doom Band BLESSED BLACK Release New Single "Unable"
The band comments: "We are elated to drop the second song from our EP Seasons Vol.1 for the world to hear. This song is the very first contribution that our new guitarist Jake Stone brought to the band, and the lyrics take on some situations that myself and the other guys in the band have dealt with over recent years, which is watching someone you love succumb to alcoholism, drugs, or other addictions. It was very cathartic to write, and unfortunately is something that I feel like most adults can relate to in some way. Hopefully they can take some comfort in the fact that they're not alone in these experiences."
Ade shares final video "One Of Us"
DIY auteur Ade has just released a video for "One of Us," the closing track from last year's Junk In Orbit EP, a three-song distillation of earworm melodies, analog synths, and overdriven guitars. "One Of Us" is the EP at its grandiose peak, a swooning ballad about a disastrous date that is somehow both understated and explosive at once. The video, directed by Willem Holzer and starring Sasha Frolova, Kareem Rahma, and Tor Miller, details an especially charged Bingo game that ends in a moment of cathartic triumph – perhaps fitting as this marks the final release under the Ade moniker.
LP RELEASES "LOVE SONG"; NEW ALBUM OUT SEPT. 29 — ON TOUR THIS FALL
Multi-platinum, Los Angeles-based artist/singer/songwriter LP (they/them) today released "Love Song," the third track to be revealed from their new album Love Lines, out September 29. The song follows "Golden" and "One Like You."
ROC NATION'S MAETA RELEASES VIDEO FOR "THROUGH THE NIGHT"
The cinematic music video, directed by child., allows Maeta's velveteen voice to take the spotlight, while visions of crashing waves and flashing images of a relationship play in the background. "Through the Night" was the #1 Most Added at R&B Radio two weeks in a row and the greatest gainer this week (week of July 31st). The video was produced by David Wept, Jagger Corcione & Wyatt Whitaker and edited by Alex Morrison.
OPERATION "OLE" – QING MADI AND BNXN COME TOGETHER FOR NEW MUSIC VIDEO SHOT IN LAGOS
Qing Madi, the rapidly emerging seventeen-year-old singer + songwriter out of Lagos, Nigeria is back with the visual for her latest single "Ole (feat. BNXN)". In the music video, Madi and BNXN – formerly known as Buju – devise a plan to steal their respective crushes.
Kali Horse (Toronto Psych) Announce Debut Album w/ "Long Fever"
Kali Horse is the post-psychedelic swamp-rock collaboration between multi-instrumentalists and producers Sam Maloney and Desiree Das Gupta from Toronto, ON. Their world is an immersive one…"an experience. One that should be repeated and shared often."
CHAPPELL ROAN ANNOUNCES DEBUT ALBUM 'THE RISE AND FALL OF A MIDWEST PRINCESS'
With bold hooks, powerhouse vocals, and theatrical flair Chappell Roan has built up a cult-like fanbase over the past year across releases like the booming, dancefloor-ready "Red Wine Supernova", her breathtaking self-written ballad "Kaleidoscope", and last year's cinematic fan favorite "Casual". Her synth-pop smash breakthrough, 2020's "Pink Pony Club" (co-written and produced by Dan Nigro), set the tone for Chappell's evolution into her own version of pop stardom: a small town rhinestone cowgirl delivering euphoric, heartfelt bangers, and a queer icon for a generation.
GUNNA RELEASES NEW MUSIC VIDEO FOR "rodeo dr"!
Rolling Stone championed a Gift & a Curse to be one of the best albums of 2023 so far, praising Gunna's "velvety-smooth and exciting sound," while also claiming "the five-track victory lap between "Ca$h $hit" and "P Angels" is by far the best sequencing of songs on a hip-hop record this year."