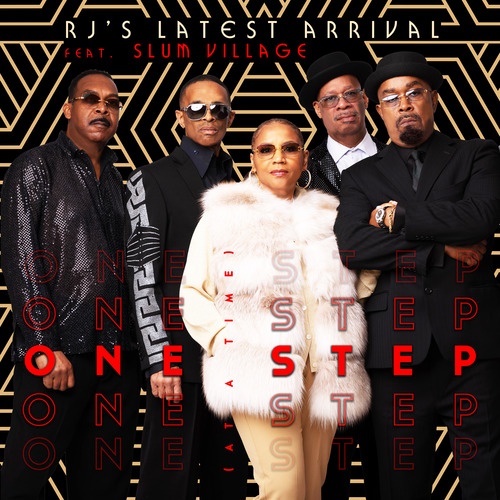 Running the sonic streets of Motor City, RJ's Latest Arrival and Slum Village are staples of the Detroit hip-hop, R&B, and soul scenes.Formed in 1978, RJ's Latest Arrival steadily racked up top Billboard soul ratings with singles like "Shackles," "Heaven in Your Arms," and "Off the Hook (With Your Love)." Beloved icons of the Detroit music scene, they've consistently trail-blazed the path to success for other local artists while maintaining an exciting relevancy of their own.
A founding member of RJ's Latest Arrival, RJ Rice went on to found Barak Records in 1992, which lead to the formation of countless influential rap groups, including Slum Village. Legends of old-school, soul and jazz-infused hip hop, Slum Village was originally composed of superstar rappers J Dilla and Baatin. Over the years, their singles and albums have topped charts while they collected features with other wave makers like Kanye West, John Legend, Questlove, and De La Soul. Now combining their magical music powers for an exclusive single, listeners are gifted the opportunity to witness the full force of Detroit's influence on music in the modern age.
The aforementioned single by RJ's Latest Arrival and Slum Village, "One Step at a Time" mixes the best of old school with the best of new school to create an instant classic for funk, soul, and hip-hop lovers alike. Over a glowing, vibey slow jam fleshed out with strings and funk riffs, founder RJ Rice croons out a sensual duet with the lovely DeDe Leitta. The lyrics weave together both moments of intimate bliss and the gentleness of long-term commitment. With overwhelming funk and seduction, Slum Village crashes the scene with an extra oomph of confidence to close out this timeless track.
Get one step closer to the perennially popping scene of RJ's Latest Arrival and Slum Village with the music video for "One Step at a Time." Keeping true to the retro glow of the track, the video features fedora-donned RJ and mink-slung DeDe cooing out their tunes in front of throwback photos from the glory days. Band members groove along while couples dance lovingly behind, hearts in time to the beat. As the room fills with smoke, Slum Village takes the stage, repping D-town and rapping over its city streets. To rock along to this classic Detroit vibe, all that listeners need to do is push play.
Follow RJ's Latest Arrival:
http://facebook.com/officialrjslatestarrival
http://twitter.com/rjs_latest
http://instagram.co/rjslatestarrival_
http://tiktok.com/@officialrjslatestarrival