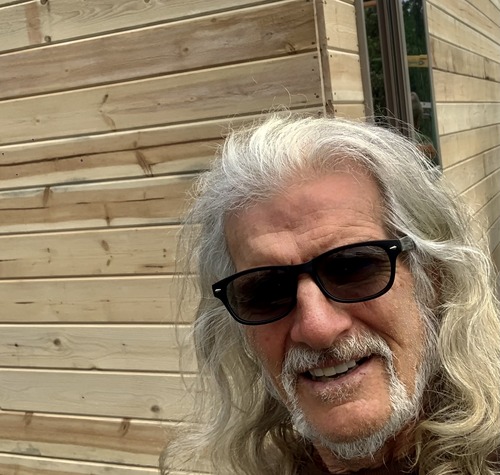 What qualities would the best nightclub deejay have? She'd select music that enhances the atmosphere — the mystery and sexiness of night, the allure of strangers, the excitement of chance encounters. She'd proceed without regard to genre, boldly defying expectations and crossing musical borders in search of the perfect groove. Most of all, she'd inspire people of all kinds to lose their inhibitions and dance.
A deejay like that would have a deep crate of classics to draw from, but we bet she'd make room in her set for "In the Night Club," the sizzling new single from the Hawaii-based collective 420MUSE. She'd recognize the song for what it is: a party-starter designed to get dancefloors moving, no matter where in the world the record plays. With "In the Night Club," the 420MUSE producer and bandleader Jack Miller has pulled off an amazing trick. He's crafted a track that seamlessly integrates elements from hip-hop, blues, jazz, soul, electronic music, dub, and rocksteady into a single propulsive sound. It's every genre at once — and no genre at all. 420Muse singer/songwriter/multi-instrumentalist/producer/beat maker Reggie Griffin has contributed to hits like Chaka Khan's 1984 album I Feel for You; Grandmaster Flash's Melle Mel's "Beat Street Breakdown" and "The Message"; The Isley Bros' album Mission To Pleas; Toni Braxton's 10x platinum "Let it Flow." And, distinctive vocals and raps are delivered by singer/songwriter/sax player Drumson Richardson.
The transcendent creativity of 420MUSE and its progenitor Jack Miller reflects Hawaii, a forward-looking place of cultural crosscurrents, tropical breezes, and long, hot nights. But Miller's music has its deepest roots in another island in the sun: Jamaica. During his time in the Caribbean in the '70s and '80s, he played with Kingston legends, and his documentary "Dreadlock Rock: The Story of Reggae Music" is a comprehensive and heartfelt look at one of the most influential movements in the history of popular music. Though "In the Night Club" is stylistically eclectic, its inspiration is reggae. That's audible in the throb of the bass, the crack of the snare, and the balminess of the production; most of all, it's palpable in the One World spirit of this remarkable song.
The clip for "In the Night Club" matches images to the song's celebration of freedom and openness. Here, the club is a playground for experimentation — musical, social, and sexual. Under the neon glow, the deejay searches for the perfect record, and dancers strike the perfect insouciant poses. Some lovers get together; others split apart; some aspirants approach the objects of their affection, while others stalk the perimeter and plot their next move. It's all fertile territory for artistic expression and an arena for risk-taking and recombination, and it all begins with the beat.
Follow 420MUSE:
http://facebook.com/fourtwentymuse
http://instagram.com/jackdouglassmiller21