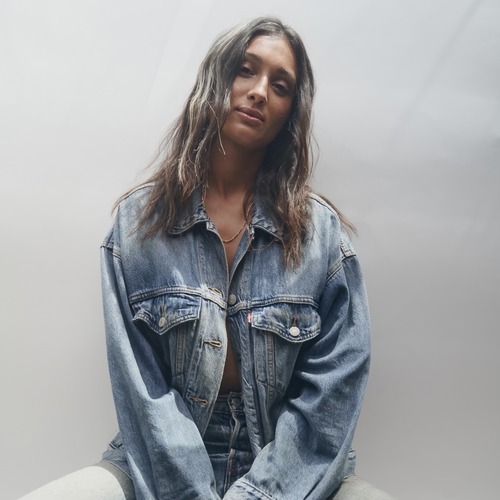 @skopemag news – friday – july 28, 2023 @ 2 pm est
https://www.facebook.com/SkopeMag/
https://twitter.com/skopemag
https://www.youtube.com/@skopetv2
https://www.instagram.com/skopemag/
APP – Apple iTunes –
https://itunes.apple.com/app/id1465224822?mt=8
@skopemag APP – Google / Android –
https://play.google.com/store/apps/details?id=hr.apps.n207414718
Support @skopemag –
https://www.paypal.com/donate/?hosted_button_id=3APKAKT8K6ETW
Crystal Fighters Share Brand-New Track, "Carolina"
Crystal Fighters, the part British and part Basque, part old and part new, part pop and part traditional band who most recently debuted tracks from their forthcoming album during headline slots at the Benicàssim, Rockland Art and Sonidos Líquidos festivals in Spain, have shared a new track, "Carolina". This follows "Manifest", which they shared in June of this year.
LA Indie Artist meija Taps Viral Artist Harmless for Remake of "Buttons"; Has 7-Year-Old Direct Official Video
ALT POP/ROCK BAND NICOTINE DOLLS DROP NEW SINGLE & MUSIC VIDEO "HOW DO YOU LOVE ME"      
ZACH CORNELL RELEASES NEW EP "PART 1"
"Back in late '21 and early '22, I recorded a collection of songs that mean a great deal to me," Zach shares. "Part I includes five of those songs, covering a whole lot of ground. There's heartache, new love, drinking, wandering, and a whole lot more. I guess each song is a different season we've all endured at one point or another, along with a couple that pay homage to my honky tonk heroes. But, the best thing about it is that this EP is just genuine, unapologetic country music, which I don't really think you can fake. I've found my voice as an artist and writer, and I'm excited for folks to finally hear it."
SOUTH AFRICAN HIP-HOP SUPERSTAR NASTY C RELEASES NEW SINGLE & MUSIC VIDEO "CRAZY CRAZY"
NuAsia Embraces Their Identity In Latest Release "This Country Of Mine"
NuAsia, a modern country band, has released their dance-pop single, "This Country Of Mine." This unique take on the love that exists in America uses passionate and wholesome lyrics mixed with an uplifting rhythm and beautiful vocal performance. "This Country Of Mine" conveys a message of embracing one's home while the building instrumentation suspends the listener through a musical journey. "This Country Of Mine" is available to stream and marks the third release from their upcoming concept album, Quiet Violence.
Blood Runs Cold (members of Koyo, Sanction) release debut EP out now on DAZE
Formed by brothers, guitarist Evan Perino (Separated, Missing Link) and drummer Dillon Perino (Sanction, The Fight), the two set out with vocalist Joey Chiaramonte (Koyo, Typecaste) to produce a sound that was heavier than what was currently happening in their local scene. Rounded out by guitarist Mike Marino (Sanction) and bassist Kyle Mulligan, the band took their time in the studio crafting the six heavy-hitting songs on the EP.
Sam Mooradian (Fallujah) Ready To Unleash Mind Bending Solo Prog Album "Bad Brain"
Sam Mooradian is a progressive metal guitarist, composer, and creator based in Boston, USA. Since starting his guitar-centric YouTube channel, Mooradian has become the touring guitarist for Fallujah, co-founded band Inhale Existence, and has launched his self-titled solo project. He is ready to drop his debut album "Bad Brain", which is inspired, musically and lyrically, by problems in the brain. It's very groovy and catchy, but also dissonant and jarring merging the two in an organic, enjoyable way. Mooradian shares his excitement:
Experimental Project Decant Shares New Single "Offshore"
Emerging from the vibrant Bay Area music scene, Decant, a rising dark pop band, has released "Offshore." This track compounds the group's genre-bending identity with a lurching synth-oriented epic that tackles themes of self-perception and identity. Through image-rich lyrics and expansive sonic melding, "Offshore" creates a uniquely memorable listening experience. The song is available to stream and download on digital streaming platforms worldwide.
VIC MENSA & TY DOLLA $IGN DROP "EASTSIDE GIRL" SINGLE & VIDEO
Multi-platinum rapper/producer Vic Mensa has released "Eastside Girl," his third major song of the year, via Roc Nation. Vic teamed with fellow Grammy-nominated rapper, singer, and producer Ty Dolla $ign for the house-influenced anthem, tapping into his long running love affair with the genre that began with his evergreen fan favorite 2014 single "Down On My Luck" (he recently showcased his skills as a DJ in a clip where he mashed up the two songs here). Speaking of the innate chemistry of the collaboration Vic states, "Ty is one of my favorite musicians and people to collaborate with. I pulled up to his studio to give him some of my weed brand 93BOYZ and he was working on a bunch of House music. I've been wanting to return to House ever since I made 'Down On My Luck' so it just made a lot of sense. Ty had played the guitar line already and it was giving me a surf-rock vibe so I started going a California direction with the lyrics then I programmed some House drums and samples. We were really just smoking and vibing and Eastside Girl is what came out."
Austin Tolliver Relases New Single + Video "Love Hotline"
Louisiana native Austin Tolliver returns with his fun, upbeat single, "Love Hotline," exclusively premiered by HOOCHE Country. The single, which arrives as the perfect blend of country charm and pop flair, is now available for purchase and stream on all digital platforms via Average Joes Entertainment.
foamboy shares new single, "Burnout"
Psychology Release Bold New Single "First Contact" + Announce Debut Self-Titled Album
Today, rock band Psychology have released their debut single "First Contact," the first offering from their forthcoming self-titled debut album via Cart/Horse Records out Friday, September 8th. Inspired by the moment front man John Atkinson met his wife, the track soars with a blended balance of hazy vocals, a thick drum groove, and buzzing guitars that transition into a masterful guitar solo.
Dystopica Releases New Song and Video "Far From Perfect"
Metal band Dystopica releases its new single "Far From Perfect" via Pavement Entertainment. This song offers a taste of what's to come from the band on its upcoming album, which is entitled Infinite Reflection. "Far From Perfect" was recorded at Dexters Lab Recording Studio and produced by Nick Bellmore (Dee Snider, Corpsegrinder, Ripper).
OUT NOW: LA Based Genre Bending Artist, AZRA, New EP
This EP is a chronicle of her artistic and emotional journey – it's a human experience depicted through music. She has finally accepted who she is, what her ideals are and has let go of all negativity and demons. With this collection of songs, she send the message that the greatest rebellion is being yourself and living your life wholeheartedly and unapologetically. The EP perfectly encapsulates the sound that she's been trying to find for herself since her first EP from 2017 and marks the beginning of a new era for AZRA.
MCVERTT SHARES "FACE DOWN" FT. A$AP FERG & SEXYY RED
"Face Down" is the latest single from the upcoming Defiant Presents: Jiggy In Jersey (ft. MCVERTT), a supersized tape that shows off the talents of MCVERTT, ascendant Newark club rapper Bandmanrill, and Bronx rapper Sha Ek. United under the banner of Defiant Presents, the Trio's upcoming project demonstrates the Earth-shaking chemistry between Bandman's smooth, rapid-fire rhymes, Sha's booming delivery, and MCVERTT's indomitable, high-BPM production. Spanning 27 tracks, including the third installment of the epic "Jiggy In Jersey" trilogy, the recently released "Pistons," and the Crystal Waters-sampling single "Mr. D.C.T.."
Marijuana Johnson deliver Reefer Chamber EP today!
While the band has gone through various line-up changes over the years, the current three-piece lineup of Ashley Ashbrook (guitar/vocals), Elliott Harrell (drums), and Matt Clark (bass) finds the band at its heaviest and most musically diverse point. After the release of 2010's full-length Green Hit and a handful of EPs—including the 2020 compilation of older and unreleased material, B.Hawkwind—the Dayton, Ohio-based trio unleashed Gem City Kush in 2021.
OTR'S NEW ALBUM, 'BE QUIET, THEY'RE LISTENING', OUT TODAY VIA ASTRALWERKS
TIM MCGRAW ANNOUNCES STANDING ROOM ONLY TOUR 2024
Live on stage earlier this week, from an intimate fans-only sneak preview concert at LA's famed The Whisky a Go Go nightclub on the Sunset Strip, three-time Grammy® Award winning superstar Tim McGraw announced his highly anticipated headlining 2024 Standing Room Only Tour.
Produced by Live Nation, the Standing Room Only Tour will hit arenas across 30+ cities starting March 14, 2024. Grammy® Award winning singer-songwriter Carly Pearce will join the Standing Room Only Tour on all dates as direct support.
R&B powerhouse William Singe shares album 'Where Do Birds Go At Night?"
Where Do Birds Go At Night? is a testament to William Singe's ability to effortlessly infuse an early 2000s charm with a contemporary edge, delivering a sound that pays homage to the golden era of R&B while still feeling fresh. With the release of his latest project, William enters a new chapter that's based on love and honesty, inspired by a rapidly changing world, his newfound fatherhood and his own experience in life as a young Australian-Maori.
Manchester EDM Group LZ7 Releases New Single "Plan B"
Following the successful release of their 2023 EP, Human Vol. 1 that featured stand out single "Same Line," Manchester, England based EDM group LZ7 are back with new single "Plan B" released today, off their upcoming Human EP Vol. 2 set for release on August 25th. This is an important single for LZ7 as it touches on the topic of adoption something that's very personal to leader Lindz West who himself adopted his children. However, even with this deep personal message, this track still delivers the infectious LZ7 sound that fans have come to know and love and is sure to fill dance floors across the globe this summer.
Blossoming Songstress AMBER JONES releases 'Blueberries' single
Burgeoning singer-songwriter Amber Jones released her debut single, 'BLUEBERRIES', on the 28th of July via Amber Jones Music. Notably, the song earned premiere support from tastemaker publication METAL Magazine. Though this is her first release, she has already worked with a noteworthy name: side-by-side with Scott Welch, a producer and mixing and mastering engineer who has worked with GRAMMY Award-nominated group Tank and the Bangas, she wrote a single that conveys her story, a song that lives in the sphere of Alina Baraz, Snoh Aalegra, and Aistè.
Cuban-Pop Sensation Yuly Y Havana C Releases Vibrant New Single 'Angel o Demonio'
The Budos Band's Frontier's Edge is out now on Diamond West Records
Frontier's Edge is the new EP by the fiery, energetic and genre-defying group The Budos Band.
After a two-decade run with the legendary Daptone Records, Frontier's Edge is the first new music from the group on the new label, Diamond West Records — run by The Budos' saxophonist Jared Tankel and guitarist Tom Brenneck.
Viral Sensation and Creator Tiko Releases New Single "Daylight"
YouTube creator and singer Tiko has released his latest single "Daylight," out today via ONErpm. On the track, which was produced by The Ready Set's Jordan Witzigreuter (Lindsey Stirling, AWOLNATION, UPSAHL, The Mowgli's), Tiko's high-pitch vocals weave through a jaunty synth beat layered in ambiguity as he sings about the struggles of being with someone whose vibrancy starts to fade and changes the way they see each other.
For Skope: After multiple plays from Skrillex, QUIX's "Trust" gets its time to shine via Dim Mak (out now)
New Music This Week – Joni Mitchell, Jessy Lanza, Stevie Nicks, Post Malone and More
New Releases for July 28, 2023 – Here are the AllMusic editors' picks for the most noteworthy releases this week. Looking for more? Visit our New Releases page.
STONE GOSSARD, REGAN HAGAR RELEASE FINAL BRAD PROJECT 'IN THE MOMENT THAT YOU'RE BORN'
Loosegroove Records recording artists, Seattle-based band, BRAD, today release their final LP, In The Moment That You're Born. The band will be selling and signing the new album, as well as the 30th Anniversary vinyl edition of Shame at Easy Street Records tonight at 8:00 PM PT. Flier for the signing included below. The Easy Street appearance comes on the heels of a NYC celebration of Loosegroove at St. Vitus in Brooklyn. Stone took the stage with Loosegroove artists, Jonny Polonsky and Jamie Hall of Tigercub and did a searing version of the Black Sabbath classic, Paranoia among other musical highlights.
Me Nd Adam drop sophomore album 'American Drip Part II'
Me Nd Adam began with a pair of friends who found each other in the throes of nihilistic debauchery and breakups. The world turned its back, Adam and Vince turned to music. Known to their fans for their heartfelt anthems, their accessibility, their merch giveaways, and their rambunctious behavior, Me Nd Adam are the original trash-wave trail-blazers.
MITCHELL TENPENNY RELEASES "BIGGER MISTAKES" TODAY ALONG WITH ACCOMPANYING MUSIC VIDEO
Filmed in Vegas and directed by Zach Pigg, the music video for the track is also available today. Playing into the theme oat MGM Grand f making mistakes, Tenpenny doubles down in Sin City between gambling at MGM Grand and liquor-fueled fun. Watch here.
Mitchell Tenpenny Draws Inspiration From Iconic Carly Simon Hit For His New Smash, 'Bigger Mistakes'
CHRISTIAN FRENCH RELEASES NEW SINGLE "TRIGGER WARNING"
"trigger warning" is the latest in run of viral singles from Christian over the past year, following the release of "bring u down," "lonely," and "thank god." The catchy pop tune with plucky guitars that describes a girl who is dangerous yet tempting.
Popguru celebrates its 25th anniversary with compilation album, The World According To Popguru: Single-Minded
The World According To Popguru: Single-Minded is a collection of early singles released by Popguru Sound & Vision between 1998 and 2005, including songs by Red Autumn Fall, Hush Hush, Stirling, Hennessey, Beautiful 2000, and The Blue Raincoats.